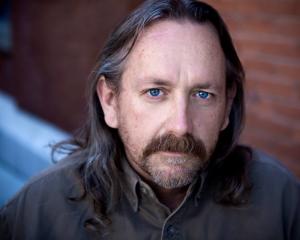 I appreciated this frank post I came across on Richard Dutcher's facebook page. I agree… stay away from depressants when depressed… the holidays can be a difficult time for many… let's stay cognizant of that reality as we go about our daily lives. Reach out to those you think or know are hurting. If you're struggling with suicidal thoughts, please know you are wanted, needed and loved…. even if or when it doesn't feel like it. There is help somewhere… somehow.
Today's guest post is written by Richard Alan Dutcher. Opinions shared on guest posts may not completely reflect the positions of the blog's author. 
Richard Alan Dutcher is an American independent filmmaker who produces, writes, directs, edits, and frequently stars in his films. After making God's Army, a successful 2000 movie about LDS missionaries, Dutcher became well known among members of The Church of Jesus Christ of Latter-day Saints.
Several years ago I lost one of my very best friends to suicide. He mixed alcohol with depression and one night, in drunken despair, he killed himself. I've missed him very much. So this is my personal public service announcement for the holidays. Thanksgiving and Christmas can be soul-crushingly lonely. I know. If you're sad, don't drink. Remember, it's a chemical depressant. After the initial relaxing lift, it will take you down. Way down. As a wise man once said: "Never drink to feel better. Only drink to feel even better." Happy holidays. But if they're not happy… just get through them. Somehow. I recommend chocolate and movies. Whatever you do, stay with us. Reach out to a friend. Or to chocolate. That works, too. Sometimes. Let's all survive to see the sun rise on 2019. I have a feeling it's going to be a very good year.
Natasha Helfer Parker, LCMFT, CST can be reached at 
natashaparker.org
 and runs an online practice, 
Symmetry Solutions
, which focuses on helping families and individuals with faith concerns, sexuality and mental health. She hosts the 
Mormon Mental Health
 and 
Mormon Sex Info
 Podcasts, is the current president of the 
Mormon Mental Health Association
 and runs a sex education program,
Sex Talk with Natasha
. She has over 20 years of experience working with primarily an LDS/Mormon clientele.