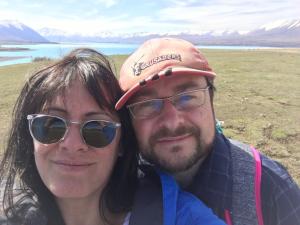 For those of you who have been following the support for Gina Colvin on my pages you might be interested in the following information.
The Bishop and Stake President have been writing back to each person who has sent them a witness on Gina's behalf. I'm very grateful that they would have thought to take the time and energy to do so.
Gina is not planning on attending the disciplinary council. Here is what she had to say about what she is planning to do:"Many people have been asking what they can do to support me on Wednesday 10:30 pmMST/Thursday 6:30pm NZT.

I've decided not to attend my disciplinary council.

Instead, I'll be receiving the Eucharist, spending some time in centering prayer, then enjoying a shared meal with friends during which time we'll light candles and practice an evening of intentional spiritual non-violence. We'll talk about what brings us joy, hope, love and peace.

Because its Advent.

If you would like to join me for the evening let me know!

If you would like to do any part of this wherever you are it would would be my absolute honour."

Please read her thoughts about this process in her following post: Why not just resign?
Natasha Helfer Parker, LCMFT, CST can be reached at natashaparker.org and runs an online practice, Symmetry Solutions, which focuses on helping families and individuals with faith concerns, sexuality and mental health. She hosts the Mormon Mental Health and Mormon Sex Info Podcasts, is the current president of the Mormon Mental Health Association and runs a sex education program, Sex Talk with Natasha. She has over 20 years of experience working with primarily an LDS/Mormon clientele.