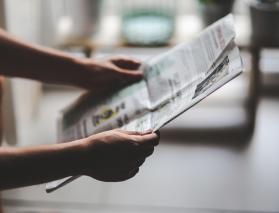 Here is a list of links to several articles and news coverage regarding the recent policy change.
Church leaders ask Latter-day Saints to love those who have left
Mormon Church Drops Anti-LGBTQ Rule, But It Feels Like 'Gaslighting' To Some
'Trauma is a slow burn': Mormons seek healing as church eases anti-LGBT policy
Reversal of the November 2015 Policy on Gay Families
LGBTQ Mormons in Portland area react to new policy from LDS Church
The Mormon church's new 'don't ask, don't tell' policy
Mormon Mental Health Assn Statement
Affirmation Applauds Reversal of the November 2015 Policy on Gay Families, Acknowledges Continuing Pain
Mormon church drops anti-LGBT policy from 2015, saying children of same-sex couples now can be baptized
The Mormon Church still doesn't accept same-sex couples – even if it no longer bars their children
---
Natasha Helfer Parker, LCMFT, CST can be reached at natashaparker.org and runs an online practice, Symmetry Solutions, which focuses on helping families and individuals with faith concerns, sexuality and mental health. She hosts the Mormon Mental Health and Mormon Sex Info Podcasts, is the current past-president of the Mormon Mental Health Association and runs a sex education program, Sex Talk with Natasha. She has over 20 years of experience working with primarily an LDS/Mormon clientele.