Today's guest post was written by Nathan R. Kitchen. Opinions shared on guest posts may not completely reflect the positions of the blog's author.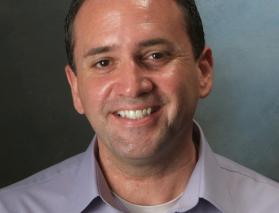 Elected as Affirmation President in 2018, Nathan Kitchen (he/him/his) grew up in Orem, Utah. He served a two-year mission in Alabama, where on a lonely Tuscaloosa country road, he had a tooth knocked out during a head-on collision. The dentist who saved his tooth was so cool that Nathan decided right then and there to become one himself. He received his BS from BYU Provo and a Doctor of Dental Medicine degree from Southern Illinois University. After a residency at the University of Iowa Hospitals and Clinics, he moved to Arizona and opened his private practice in Mesa. Nathan is the proud father of five remarkable children who are the pride and joy of his life.
I am not defined by the declaring or rescinding of policy.
A poem I wrote: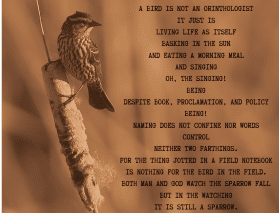 A BIRD IS NOT AN ORNITHOLOGIST

IT JUST IS

LIVING LIFE AS ITSELF

BASKING IN THE SUN

AND EATING A MORNING MEAL

AND SINGING

OH, THE SINGING!

BEING

DESPITE BOOK, PROCLAMATION, AND POLICY

BEING!

NAMING DOES NOT CONFINE NOR WORDS CONTROL

NEITHER TWO FARTHINGS.

FOR THE THING JOTTED IN A FIELD NOTEBOOK

IS NOTHING FOR THE BIRD IN THE FIELD.

BOTH MAN AND GOD WATCH THE SPARROW FALL

BUT IN THE WATCHING

IT IS STILL A SPARROW.

---
Natasha Helfer Parker, LCMFT, CST can be reached at natashaparker.org and runs an online practice, Symmetry Solutions, which focuses on helping families and individuals with faith concerns, sexuality and mental health. She hosts the Mormon Mental Health and Mormon Sex Info Podcasts, is the current past-president of the Mormon Mental Health Association and runs a sex education program, Sex Talk with Natasha. She has over 20 years of experience working with primarily an LDS/Mormon clientele.

natashaparker.org