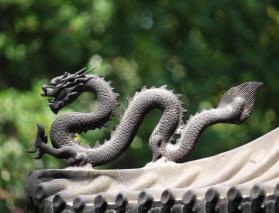 The Mama Dragon organization has been a wealthy resource that many, even from other congregations and in other nations, draw from. Please be aware of this as a family, community and ward/stake.
Today's guest post was written by Wendy Williams Montgomery. Opinions shared on guest posts may not completely reflect the positions of the blog's author.
Wendy Montgomery lives in Chandler, AZ. She and her husband have 5 children, the oldest of which is fabulously gay. She is one of the founders of the Mama Dragons and on the Board of Directors for Affirmation. She and her family are featured in the short documentary film, Families Are Forever. She is an active member of the LDS Church and works hard from the inside to make a place for her LGBTQ brothers and sisters who desire to be there.
Here is a Link to [and excerpt from] the article I wrote about the origins of Mama Dragons. When I look back over my life, being a part of starting this organization will be one of the things I am most proud of. We started with half a dozen women 6 years ago. Now we number over 3,000. Women get it done.
WHEN RELIGION CREATES DRAGONS

Because of some policies, practices and the often pervasive culture in Mormonism, our religion has unintentionally contributed to creating us – a group of fierce loving women who are committed to protecting our children, and the children of others who do not have the same family support.
I hope that one day there will be no need for Mama Dragons. I hope that our children will be fully loved and wanted in their religious communities, instead of needing to be protected from it. Sadly, today is not that day. So we keep pressing forward in this beautiful cause. I am grateful for the work these women do; and that they have the courage, talons, and fire needed to protect God's LGBTQIA+ children from harm.

I have been a Mama Dragon since its inception. It has been one of the great honors of my life to be associated with these women. They are some of the strongest, fiercest, most loving and tender women I have ever known.

Our religion didn't teach us how to love. Our children did.
---
Natasha Helfer Parker, LCMFT, CST can be reached at natashaparker.org and runs an online practice, Symmetry Solutions, which focuses on helping families and individuals with faith concerns, sexuality and mental health. She hosts the Mormon Mental Health and Mormon Sex Info Podcasts, is the current past-president of the Mormon Mental Health Association and runs a sex education program, Sex Talk with Natasha. She has over 20 years of experience working with primarily an LDS/Mormon clientele.