President Russell M.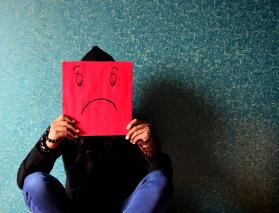 Nelson,
I want to be respectful, yet firm and to the point.
Your talk today where you spoke to the general membership of The Church of Jesus Christ of Latter-day Saints, a group of diverse families with diverse and complex situations, about how not all families will be able to enjoy the afterlife together… was one of the most harmful things I've heard in General Conference.
Let me remind you of the families I work with on a daily basis as a clinical practitioner (primarily having worked with members of our Church for over 20 years now). These are wonderful, beautiful, loving families dedicated to the Gospel and trying to live the best that they can. Your message will negatively affect them in regards to mental health (i.e. increased symptoms of depression, anxiety, OCD preoccupations, PTSD triggers, etc.), emotional health (i.e. worry, sadness, doubt, confusion, pain, etc.) and relational health (i.e. young impressionable children/teens worried about being separated from their parents/siblings; mixed-faith believing partners who often choose divorce because of these types of narratives; parents rejecting/shaming their adult or teen children; parents feeling responsible that they did not do enough when children use their agency to find other successful ways to live/think/believe; loss of respect and trust among family members; etc.).
These families include:
Mixed-faith families (I doubt there isn't one within the membership of our church at some level).
LGBTQ+ individuals, couples and their families (who by the way were desperate to hear anything healing from you after the whiplash reversal you all pulled just days before this conference).
Families of people who have struggled with and died from drug and alcohol addiction (we are currently experiencing an opioid epidemic that knows no religious bound).
Single parent families, co-parenting families after divorce and other non-traditional families.
Families where there have been complicating factors of abuse/trauma and yet love one another and are trying to make sense of horrific realities.
Families who are dealing with serious mental health diagnoses that affect behavior (i.e. bipolar, impulse-control, etc.).
Families who are survivors of a loved one's death by suicide.
Any family who has an individual struggling with some behavior they are trying to improve (basically all of us).
None of my lists are comprehensive. I can't even begin to give all the examples of how your message can affect people.
Not to mention your use of the tragic death of your daughter to point out you feel assured your family will be fine and all accounted for. Not to mention the direct mocking of a person's hope that someone might do the work for him because he felt unequal to the task of being able to do it in his lifetime. Think of that… you got an entire audience of followers of Jesus Christ to laugh at one of his sheep. I couldn't believe what I was watching and felt profound sadness.
You have so much power and are wielding it irresponsibly. Wielding it in ways that have significant consequences. Stop causing the type of wreckage I, and my many concerned colleagues, have to sew up in the cardiac surgical room of the therapy chair. Hearts are breaking. Please, stop it.
Our Gospel is not about division, exclusion and hierarchy. It is about love, inclusion, comfort and peace. Please show me that my own prophet can tell the difference. You might want to listen to Sister Sharon Eubank's talk. That is the type of talk that propels mental health and edifies relationships.
In pain, distress, and flabbergasted,
Sister Natasha Helfer Parker
*If anyone who reads this has any way of getting this within the reach of the church office building, please do so on my behalf. I already know that if I mail it in or hand it to my bishop it will only be dealt with locally. That's not what needs to happen here.