I have known Mary for several years now, have presented with her, have attended her presentations and I just love her style, her approach and her expertise. Here she speaks of the importance of having grace for each other as men and women in regards to the very common experience of male pleasure being prioritized or experienced at higher rates than women's. Although I know masturbation is a sensitive topic in our culture, I've written about my positions on this before. Instead of seeing one particular sexual act as "bad" or "good," the better approach is whether or not the act helps us as a couple edify our relationship, experience more pleasure together… or not. I've worked with many LDS women who, in honesty and openness with their husbands, used masturbation as a tool to get to know themselves better, to become orgasmic, and then to transfer that information to coupled sexuality. Sometimes they are more comfortable if the husband participates in the stimulation process from the beginning. Other times, they would rather not have the pressure of another person and would prefer privacy. Yet the end goal remains the same… increased couple enjoyment and intimacy. Another resource Mary doesn't mention here is omgyes.com. I also suggest the podcast I did on Mormon Sex Info called, "Women's Anatomy of Arousal: Secret Maps to Buried Pleasure" with Sheri Winston (Episode 83) which is available for free.
Today's guest post is written by Mary Fisher. Opinions shared on guest posts may not completely reflect the positions of the blog's author.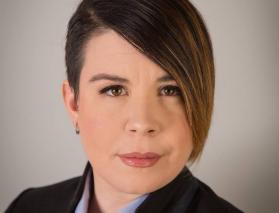 Mary Fisher has been practicing psychotherapy since 2006. She earned her master's degree in counseling at Gonzaga University in 2005. She deepened her education by training at the Interpersonal Reconstructive Therapy Clinic at The Utah Neuropsychiatric Institute with treatment refractory patients, The University of Utah Counseling Center with students and faculty, and The Children's Center, where she focused on the treatment of very young children and parent-child pairs. Mary is also trained in Emotionally Focused Therapy for couples and focuses her marital work on mixed faith couples, LGBTQ couples, and partners in consensually non-monogamous relationships. Mary is a member of the American Association of Sexuality Educators, Counselors, and Therapists (AASECT). Visit Mary's website www.smart-emotion.org for more information.
Public Service Announcement:
A Woman's Erection Needs 20-30 Minutes of Adequate Clitoral Stimulation
"Back in the seventies, Masters and Johnson's research demonstrated that all orgasms were the result of some form of direct or indirect clitoral stimulation. Kinsey agreed before them as did many ancient cultures. Unfortunately many Americans remain influenced by Freud's ridiculous theory that vaginal orgasms are superior, an idea that took hold during the Victorian age of extreme sexual repression. It's kept alive today by organized religions and what some men prefer: a quick f*ck similar to masturbating inside a vagina." Betty Dodson
[While Freud had some sound, timelessly insightful ideas, the "vaginal orgasm" is harmful nonsense. (I don't agree with drive theory, either, but that's a different post).]
After asking some questions on facebook about this topic, I received many comments and questions and I assume they are representative of the way many others feel:
They mostly represented anger toward men for not being more knowledgeable, and some shame from women about not being more knowledgeable about their own bodies. This is such a tender, vulnerable issue. We think we should just know, but why would we? Most of us didn't grow up talking about sex around the dinner table, but instead our assumptions were shaped by inaccurate implied myths about how sexual pleasure works. This is true for men and women. And while there are surely some malevolent men "out there" who do not care about their partners' pleasure, the vast majority of men care very much. They are simply having sex in the way most people know how to have sex; the lack of and misinformation, we come by it honorably. And we are in this together, so my advice for women is to develop a solid sexual relationship with yourself, learn about your own body and pleasure, and then, if you choose, instruct your partner(s) on what you've learned about your pleasure, and know that what is pleasurable to you, and what is pleasurable to your partner, may be quite different. Betty Dodson's other articles and videos are also highly informative. Check 'em out: www.dodsonandross.com
---
Natasha Helfer Parker, LCMFT, CST can be reached at natashaparker.org and runs an online practice, Symmetry Solutions, which focuses on helping families and individuals with faith concerns, sexuality and mental health. She hosts the Mormon Mental Health and Mormon Sex Info Podcasts, is the current past-president of the Mormon Mental Health Association and runs a sex education program, Sex Talk with Natasha. She has over 20 years of experience working with primarily an LDS/Mormon clientele.