I've considered for a while now how people are treated when they leave church communities or shift in their beliefs. It seems like the more orthodox a religion, the more poorly this is done… with potential rifts in relationships, disciplinary actions, shared anger and angst, etc. Mormonism is no exception. Although most church communities celebrate newcomers, ignoring that they too just said goodbye to something in order to say hello to us…. I do not see a similar acknowledgment of well wishes when people decide to go elsewhere. I would invite us all to consider what it would be like to say something along the likes of, "we wish you well on your spiritual journey, even though it takes you away from our community." "We honor your thoughts and beliefs as they've shifted from ours. May you enjoy and find peace on your new road." Is it our own egos that get in the way from being able to do this? Is it a personal threat when someone comes to different conclusions than our own? I'm well versed in tribal dynamics and "group think" and yet, some groups do better than others on this type of skill. Maybe if we can just start from an individual goal with all of us being willing to ask ourselves a simple question: "Can I celebrate this person's journey even if it's one that leads them away from the church I belong to and the beliefs I have?"
Today's guest post is written by Gina Colvin. Opinions shared on guest posts may not completely reflect the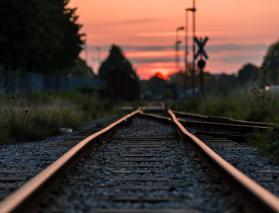 positions of the blog's author.
Gina Colvin is a New Zealander of Māori, English, Irish, Welsh, German and French descent, and a multi-generation life long Mormon. Gina also a university lecturer mostly teaching and writing in the field of cultural studies.
When I calculate the combined years of service, and money and sacrifice given by people from my stake who have left the church I just wish they could be thanked by the local leaders.

Instead, these good people suffer from the gradual cold shunning and forgetting, punctuated by intermittent programmed outreach efforts.

No tender farewells or healthy goodbyes or the open grieving of the community who have lost one of their own.

Perhaps they think the punishment of shunning will be enough to teach the 'leave taker' a lesson so that they'll come back. But, it just makes enemies or creates bitterness.

I'm grateful for the active LDS friends in my stake who have stayed friends with me even though my relationship with the church is troubled.

But, I wish they would go to my other friends and ask – without agenda:

1. Tell me your story. How did it come to this?
2. Do you need anything more from us?
3. How would you like your leave-taking to be acknowledged by the community?
4. What will you do now?

And I wish they would say, 'Thank you' and 'Sorry.'
---
Natasha Helfer Parker, LCMFT, CST can be reached at natashaparker.org and runs an online practice, Symmetry Solutions, which focuses on helping families and individuals with faith concerns, sexuality and mental health. She hosts the Mormon Mental Health and Mormon Sex Info Podcasts, is the current president of the Mormon Mental Health Association and runs a sex education program, Sex Talk with Natasha. She has over 20 years of experience working with primarily an LDS/Mormon clientele.