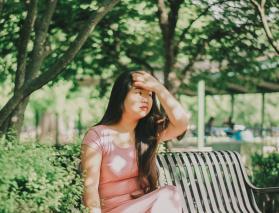 The current dialogue in our country in regards to abortion has me shocked and reeling. And as I see comments from members of our Church it becomes clear that many don't even understand the general positions the Church has taken since before I can remember. There has always been room for abortion consideration in regards to the health of the mother, non viable fetuses, and in cases of rape/incest. Taken from LDS.org: "Church leaders have said that some exceptional circumstances may justify an abortion, such as when pregnancy is the result of incest or rape, when the life or health of the mother is judged by competent medical authority to be in serious jeopardy, or when the fetus is known by competent medical authority to have severe defects that will not allow the baby to survive beyond birth."
Regardless of our opinions around such a sensitive topic, what saddens me is how strong (and not even doctrinal) opinions that lean to the "right" are generally more accepted in our church settings than those that would lean to the "left." Not to mention, that those who tend to have strong opinions about "pro-life"… have quite different opinions when it comes to constitutional autonomy rights about not being forced to donate blood, kidneys, bone marrow, etc. for people who are losing their lives in our hospitals as we speak. Having certain politics on certain sides of an issue come up at church will always marginalize the minority that do not share those opinions. We've seen this happen at length with LGBTQ+ issues and now we see them happening with reproductive rights. You don't know who is sitting on the pews who has had to make a personal decision about abortion (regardless of whether or not it would fall within the parameters the church sets or not). I think we tend to be very careless in the emotional care of our congregants when we share opinions we assume everyone else is on the same page on. I would hope we can focus more on Christ's love and atoning sacrifice than on personal political viewpoints.
Today's guest post is written by Brittney Hartley. Opinions shared on guest posts may not completely reflect the positions of the blog's author.
Brittney Hartley lives in Eagle, Idaho with her husband and 4 children, 1 biological and 3 adopted from the Marshall Islands. A history teacher by trade, Brittney will be publishing a book on Mormon Philosophy later this year.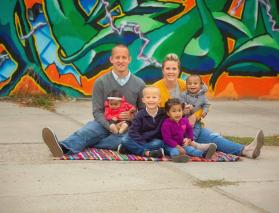 I'm sitting in the hallway now after being in Relief Society where the discussion went to praising Alabama for their abortion laws and the courage that they are showing. I thought about commenting about how Mormon theology does not declare there to be a "spirit" upon conception, which is why we allow for procedures like IVF that discard embryos. I thought about saying how even the Church allows for abortion in cases of rape and abuse. I thought about having the ethical debate of how an old person doesn't have full rights when they are not of sound mind or independent body and how families can decide to let them go to reduce suffering. I thought about saying how no women wants to have an abortion, and the many women I've talked to say they did it in order to prevent a child coming into a situation of intense suffering and need. I thought about saying no woman sets out to have an abortion, and instead of punishing her we can prevent abortions by looking at access to health care and birth control.

But as I looked out at the room of all these women who were praising Alabama, women who voted for Trump here in Idaho, women who support patriarchy…I knew I couldn't say anything that would allow them to make space for me. Usually I can always find a human connection, something praiseworthy, something inspiring. But today I couldn't find a space for myself in Relief Society. I take courage that even though no one left with me, many of you would have seen the woman who left (for whatever reason) and gone out to talk to her because so many of you have been that woman too.

---

Natasha Helfer Parker, LCMFT, CST can be reached at natashaparker.org and runs an online practice, Symmetry Solutions, which focuses on helping families and individuals with faith concerns, sexuality and mental health. She hosts the Mormon Mental Health and Mormon Sex Info Podcasts, is the current past-president of the Mormon Mental Health Association and runs a sex education program, Sex Talk with Natasha. She has over 20 years of experience working with primarily an LDS/Mormon clientele.