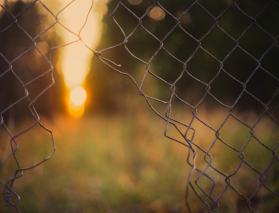 This was recently shared with me. It was given to Mormon youth, as young as 11 in the Austin, TX area, during a presentation on celestial marriage by a therapist.
No better way to create all the problems we want to avoid.
Great tool for sexual shame.
Great tool for increased anxiety.
Great tool to increase, instead of decrease unwanted behavior.
Great way to make sure every single kid will fail at something on this list.
And great way to make young people feel dirty, wrong and "sinful" for stuff that is normal, developmentally appropriate and that they should be exploring to some level.
I hope my kids "make out," masturbate, date without thinking about marriage for a long time, get lots of French kissing action, enjoy sexual fantasy, feel the right to keep certain things private, not ever read a daily list of "rules" and never, ever see a "professional" that would cause this type of harm by coming up with non-evidence based and religiously biased interventions that are total crap!
Parents…. please protect your children from these kinds of tactics. We do know how sexual shame hurts people. Plenty of research to support that.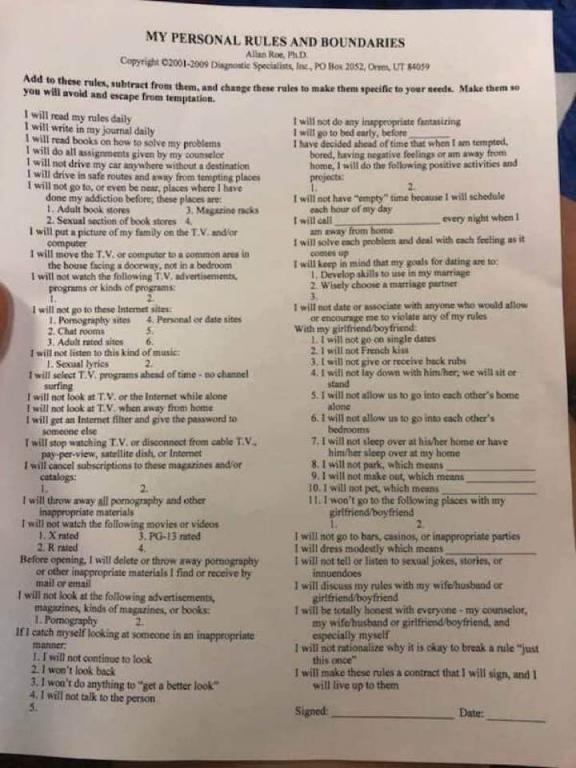 Overcoming Religious Sexual Shame is an article published by Psychology Today on this subject.
---
Natasha Helfer Parker, LCMFT, CST can be reached at natashaparker.org and runs an online practice, Symmetry Solutions, which focuses on helping families and individuals with faith concerns, sexuality and mental health. She hosts the Mormon Mental Health and Mormon Sex Info Podcasts, is the current past-president of the Mormon Mental Health Association and runs a sex education program, Sex Talk with Natasha. She has over 20 years of experience working with primarily an LDS/Mormon clientele.