Written by Sameena Gulamali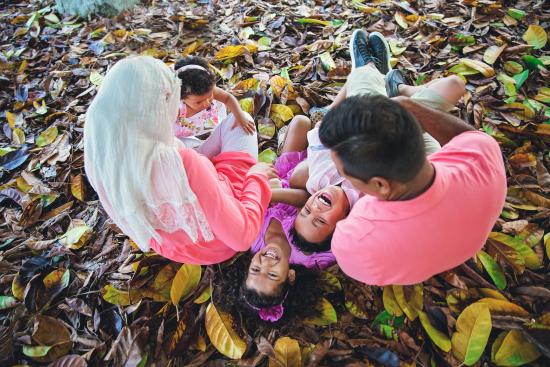 My Dear Children,
In this vast universe, it is a miracle from Allah (SWT) that we found each other, and not a day goes by that I don't thank Him for bringing us together. Before you came into our lives, our hearts weren't whole. There was a piece missing that we desperately wanted to fill. The moment we saw you and held you in our arms, that void disappeared instantaneously. All of our feelings of sadness and despair melted away and were replaced with feelings of love, hope and contentment. We were overcome with unconditional love for you three, hope for what the future would hold for us, and pure contentment in realizing that God had the most beautiful of plans destined for us.
Yaseen, Our Prince: You are and always will be the love of my life. Your determination and confidence never cease to amaze me. You are growing up to be such a kind and caring young man, and we are so proud of the person you are becoming.
Inayah, Our Gift from God: You are my best friend and the comfort and coolness of my eyes. Your pure heart and warm personality are loved by everyone who meets you. May you always be a source of joy and happiness to those around you.
Kinza, Our Treasure: Born halfway across the world on the exact same day as me, we were destined to love each other. You are such a vibrant little girl with the most infectious laugh. May Allah (SWT) keep you smiling always.
My wish for the three of you is that you know and believe that every single decision that brought you to us was a decision made from a place of love. I want you to know how special you are and how much you mean to us. You completed us and taught us that love has no bounds. In His infinite wisdom, Allah (SWT) chose us for each other so we could build a life together. He trusted us with your hearts, and I want you to know that we will never betray that trust. My prayer each and every night is that Allah (SWT) blesses you three with everything good in this life and the next, and that He reunites us all again in a place much better than this.
Love always and forever,
Your Mama
Not flesh of my flesh nor bone of my bone, but still miraculously my own. Never forget for a single minute you didn't grow under my heart but in it – Fleur Conkling Heylinger