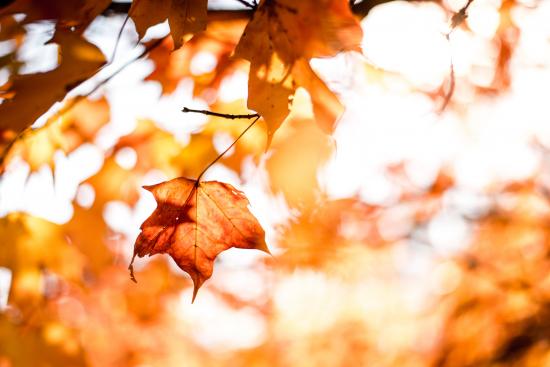 Each morning I wake up in the coziness of my soft, warm bed, my black cat sleeping near my head. It's still dark, because we are approaching the winter months, and the rain for which we Californians are grateful is lightly making its sacred tapping upon the roof.  I do not want to leave the bed, as I'm listening to my husband make his Fajr (pre-dawn) prayers. The usual routine of getting up and praying, then making breakfast as he prepares to go to work and earn much needed money. I am getting ready for a party this weekend to invite Bengali friends, by making ochre and hamburg curry, shrimp spinach curry, black bean soup, haleem, and baked chicken.
All I know is that I am filled with gratitude for being in my cozy home, filled with pictures of my family, my paintings on the walls, soft furniture, and a small studio where I paint. My favorite items are my camera and my books. Other (non-material) things that are precious to me are the memories of friends and family, whose presence have enveloped my home. Many prayers have been said in my home, from Sufi dhikrs, to our Sunni Imam, to prayers said by friends — all different religions and cultures have visited my home. I also raised my children in this house. Most important is the love that I have shared between my husband and myself; we created memories in this home and sacred space.
I think of others less fortunate: I think of the Rohingas fleeing Burma to find refuge in my husband's native country of Bangladesh. They are running from genocide and ethnic cleansing by militant Buddhists — their homes are burnt, men are killed, and women are raped. They escape where they do not have their basic needs, the things we depend on for survival, like food and water, places for bathrooms, and shelter over their heads. They are basically homeless and severely traumatized. They aren't wanted in Bangladesh, because they never had the right to learn skills and educate themselves. This is not a sole genocide; look at what is happening in Syria and Iraq, other places in the world. I feel angry and upset over it. My heart goes out to them, as well as my prayers.
I think of the murder of a young boy who was savagely abused and killed. It has been on the news. I think of all the children who face this every day — hungry and thirsty, facing all kinds of abuse. Some don't have parents. I taught art to abused children and those in foster care. These children do have parents, but they are alcoholics, drug addicted, or mentally ill, not able to care for their children or even provide the basics. Some are extremely talented, but who can say that they will have a future without someone's support. My children were very fortunate to have a good father who encouraged and supported them.
This time of year can be very materialistic. This is the time of year where some people have no one to celebrate the season with and feel intense loneliness. There is a great deal of depression and suicide.
My own mother, may God bless her, was severely mentally ill and a severe alcoholic, who at many times was homeless. I saw her a few times in my life, and when she died an early death. She was a very fragile and beautiful woman. I told her that I forgave her, two weeks before her death, for not being there. Because of her, I have sympathy for the homeless. I had to bury my sister who committed suicide because of her own struggles, and it took me ten years to get over her death. She was also beautiful and fragile as well.
Where would I have been, had I not met my husband? I was desperately poor, trying to choose whether to buy art supplies or to eat. No one supported me during my education at art school. I felt very much alone in the world. I was a nurse's aide working 20 to 30 hours a week, yet still not making enough money to survive. I was stealing my friend's donuts that he was trying to sell at school, and eating potatoes. I had no one until my father-in-law and my husband came into my life and rescued me.
This is the holiday season, and many families get together for Christmas and Thanksgiving. I make a big deal out of Thanksgiving by making a big meal for my family. Every Thanksgiving Eve, I think about what I am grateful for. Some have parties to go to. Neighbors and children bake cookies and sweets. The stores are filled with merchandise to buy. Sometimes we buy gifts nobody really wants. This time of year can be very materialistic. This is also the time of year where some people have no one to celebrate the season with and feel intense loneliness. There is a great deal of depression and suicide.
I think all the time about how precious life is. The fact that we are alive and our body functions, that in itself is a miracle.
I think of this as I lie in my cozy bed, while others do not have shelter or a warm bed. I am an older woman, although I don't know where time went. My children seem still small. We gave them everything. At times it was not enough because I was not well. They are now almost middle-aged and educated with good careers. I hope that they will always be happy and never suffer poverty or homelessness.
There are no guarantees that my life will always be secure. There are rumors of war, and for Muslims, like myself, we feel an uncertain future. My husband and I are older, and we suffer from health problems. Who will be the one who leaves the other behind?
I think all the time about how precious life is. The fact that we are alive and our body functions, that in itself is a miracle. I practice mindfulness meditation, where you concentrate on your breath and focus on the present by observing your body, listening intently to noise around you, and focus on how your thoughts work. I notice the improvement of my memory. When you live in the present, you don't mourn over the past or worry about your future. I feel I have more control and decisiveness when I do this. I also feel God very intensely in these moments, as a blissful presence beside me, around me.
I am grateful for what I have in this moment. The fact that all exists, and we wake up every morning, is a Mercy from Allah (God). Each moment unfolds itself, little by little.  The light slowly envelops everything, as the dawns light inches its way through the curtains and blinds. What a journey I had in this life! Another day begins for me; not too much happening today. I am happy to cook for friends and plan for Thanksgiving to be spent cooking for my family. That itself is a blessing, to be able to create memories and to give of oneself. I have a family secure under my comfortable home, for which I am grateful. That is a blessing.
---
Stephenie Bushra Khan is a converted Muslim, a poet, and local artist in Temecula, California. She is originally from Winchendon, Massachusetts.
---
Want your voice to be heard? Send your submission to MostlyMuslim@gmail.com!
Visit the "Contribute to MM" page for more details.