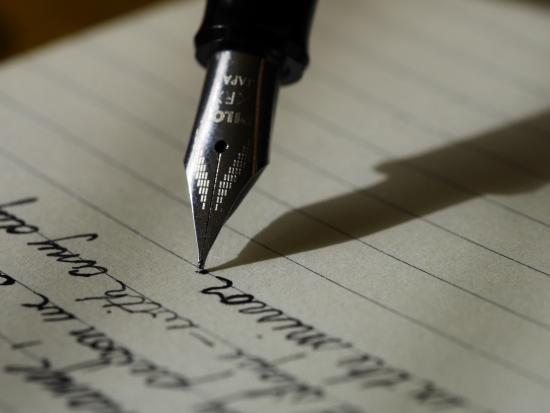 Journaling is one of those endeavors which many people start, but don't keep up. When looking through old journals, you might find a common pattern between them: the second half is empty. If your old journals look like this, or even if you have never attempted to keep a diary or journal before, don't let this discourage you. Don't wait! Here are 5 reasons why you should start journaling today:
It Helps You Unwind
The ups and downs of life, as well as the stress of daily responsibilities, can start to weigh down on the mind. Journaling at the end of a long day can help you relax and sort your thoughts out. If you prefer to write in the morning, journaling can help start your day off on a positive note and be more productive.
It Makes You More Grateful
What about if your day was easy, even blissful? What if you don't feel the need to unwind or de-stress? These are the days when you are less likely to write in your journal, but they shouldn't be! Writing on the days when things are going well can be a great way of realizing the blessings you might otherwise take for granted.
If your day wasn't so great, you can start by writing a few things you are grateful to Allah (swt) for. This will help remind you that there is always some good in our situation. That even in this hardship, there is ease. I find that even on the days that feel miserable, if I force myself to think about a few things that I'm grateful for, it lightens the load a little.
It Can Be Good for Your Mental Health
Journaling can help to cope with anxiety and depression, reduce stress, and improve your overall mood. Sometimes, simply putting your thoughts on paper can help relieve some of the burden of your mind. If you ever find yourself feeling overwhelmed by it, though, be sure to discuss this with your therapist.
It Keeps a Record of Your Life
Have you ever looked back on some part of your life, in your mind's eye, and wished you could remember it more clearly? Or just wondered how much you have changed since a certain point in time? Journaling allows us to do all of this. If you journal consistently, you will be able to look back at any part of your life and read about it in your own words.
It's a Good Tool for Introspection and Reflection
These concepts are stressed in our faith tradition and throughout the Qur'an. As Muslims, we are constantly supposed to look into ourselves and evaluate our intentions, spiritual health, and relationship with Allah.
Journaling can help us think about what mistakes we made that day, which will hopefully lead to repentance and positive change. It also helps you acknowledge your growth and strengths, which is important as well.
"If you should (try to) count the favors of Allah (upon you), you could not enumerate them." (Qur'an 14:34)
Start journaling today and you'll see positive changes in yourself and your life, inshaAllah (God-willing).
---
Follow Mostly Muslim on Facebook HERE.
Want your voice to be heard? JOIN OUR TEAM or send your guest submission to MostlyMuslim@gmail.com! Visit the "Contribute to MM" page for more details.