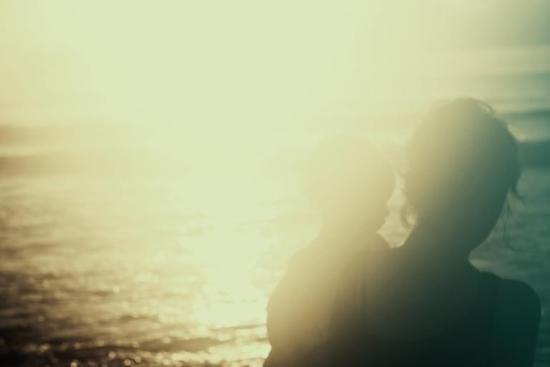 There is a great deal of children who are brought into this world unwanted. Many grow up in poverty and abuse. Some grow up in foster care and orphanages. These children have nothing and no support. Very few of these children succeed in life. Those who are adopted have a better chance, but always there is a void. They wonder why they were given up in the first place.
Muslim women are given dignity by Islam, but the majority of society does not live by those standards (even many Muslims). This society has a glorification of sex. Women feel if they do not give in to men, they will lose them. When they do get pregnant, many men to not stay anyway. They do not want the responsibility.
Life with children takes a lot of twists and turns. You do not know what to expect… You expect one thing, and it turns out different.
Women who are not able to support the child, and may live in poverty, give up the child or have an abortion. Both decisions weigh on their conscience the rest of their lives. But I feel if we bring up our daughters with self-worth and teach our sons to be gentlemen, that this will not happen nearly as often. We expect the world to live by our standards, but they do not.
This world is overpopulated, and resources over used. I am an advocate of birth control. We should bring children into the world with a mother and father who love them. We should learn to be responsible with whatever faith that we follow, and it should be taught.
When I was young, I never thought I would want to get married or have children, until I met my husband. There were so many examples of bad marriages around me. When I met and married my husband, I knew he would make a good father and husband, and I knew I would never leave him for the sake of my children.
When It All Began
My first child was a rude awakening. I became an adult overnight. I had a severely colic baby who would cry for 12 hours a day. The first 3 months, I just sat in my nightdress all day and rocked and sang to him. He threw up all the time. We did not realize that he was allergic to milk. Till this day, he is lactose intolerant.
My daughter was an easy child. They were 17 months apart. While my husband did research for his PhD in engineering. I was alone to raise my children without a car. I had no friends, except my former French teacher who was like a grandmother to my children. I lost most of my friends, because I converted to Islam and my life style was not the same as theirs. I was very lonely.
I did not follow Western rules about raising my children. They were raised in Bengali Muslim culture. I held and rocked my children when they cried. I fed them when they wanted to be fed. I slept with my children. It broke my heart when they cried. When I took them out, their first exposure to color was abstract art. I used to take them to the art museum where I went to school. I hung pictures of art in my home. My children grew to know the major artists.
We witnessed a very severe accident when my children were young, outside my brother's house. I pulled the girl out of her car. My children witnessed this, and started to ask questions. This is when we decided to take them to the mosque and Sunday school.
At the time that I raised my children, very few women stayed home. At times I was made to feel stupid, as if I just watched television and read romance novels.
My children got to know their grandparents. We traveled many times to Bangladesh. It was an inconvenience to travel with such small children, but to them and me, it was worth it. They grew very attached to their grandparents.
My third child, I was very sick with postpartum depression. I held him very tightly to me. He came unexpectedly, but he was a blessing. He was excessively active. I taught my daughter how to read and write before kindergarten, but he could not learn. He was diagnosed with ADHD and auditory processing disorder. He would sit in the classroom and not learn anything. What he did not learn in school, I had to teach him. I had to spend hours with him at home, teaching him. He was put on Adderall and it disturbed his eating and sleep. He was put in special education classes. I now regret putting him on medication. I had to hold him down to sleep.
He was the most creative of all my children, making costumes and building cars out of boxes, and he wanted to be a wrestler. My children were active. My daughter would dance around the house. The boys would fight. Now my daughter asks why I did not discipline them. I loved them too much and I was overwhelmed.
Sacrifices and Struggles
I did not finish my degree. At times I felt very frustrated and I regretted it. I was extremely intelligent, as least I thought, and wondered if I was wasting my talent. I could not possibly go to school or work after my third child. I was a stay at home mother.
I became very fearful of driving. I could barely drive except to drop them off at school. But on the weekend, we would take them to museums and out to nature. I had a friend I used to hike with, and we would go into the woods. I carried my youngest son on my back and held my two older children by their hands. They got to know nature. If I could drive, I would have taken them to the mountains and everywhere.
The world is not very safe to raise children. I wonder if I could have children in today's world.
I wanted my children to be capable and educated. I taught my daughter how to cook at an early age. I taught her self-worth. Every morning, I told her how beautiful she was. She grew up with self-worth and dignity. I now look up to her, because I was never self confident and felt inadequate. She felt that she could do anything.
At the time that I raised my children, very few women stayed home. At times I was made to feel stupid, as if I just watched television and read romance novels. I was writing when I was free. But at times, instead of spending time with my children, I spent time with friends. I regret this now. But I never sent my daughter away to play, I always gave her her own cup of tea with my friends. My children learned to talk with adults this way.
My eldest son was extremely brilliant. He was using our video camera to interview his friends and us. He had a hard time in school, because he was more brilliant than the teachers. He was given a camera at a young age. He also became an excellent writer.
Looking Back…
Now I am proud of the fact that I stayed home with my children. I watched them grow, and had fun with them. I watched them get involved with sports and academic achievements. Today, my daughter runs marathons and both my sons are still involved with sports.
They are well educated; my youngest son outgrew his learning disabilities. Despite the fact that he flunked out of high school, he managed to go to UCLA on a full scholarship and is now a businessman. My eldest son graduated with a master's from Columbia University and is a journalist who has worked for major news agencies and even worked in Bangladesh. My daughter is married to a particle physicist. She does Malaria research and travels to Africa and many countries where Malaria is an epidemic. All three of them are published writers.
A lot of young couples now have two careers and student loans, and childcare is expensive. Children need someone to sit down with them, to play with them. Parents do not have time to do this, and sometimes give their phone or iPad to their children to entertain them. Others opt not to have children now, because it would add stress to their marriage. The world is not very safe to raise children. I wonder if I could have children in today's world.
I never made my children feel unwanted. I always wanted them to be in a better position than me. I never wanted them to fall on their face, or to experience extreme poverty as I did. Hopefully my children will never feel that I hurt them mentally or physically. At times I was imperfect. Perhaps on my deathbed I will ask them to forgive me. Whatever I did, I do not regret it. Many people feel that they had no purpose in life, but I knew my purpose. I do not regret the sacrifices it cost me, even though I had no higher education or career.
Life with children takes a lot of twists and turns. You do not know what to expect… You expect one thing, and it turns out different. Naively, we think we can choose our children's destiny, but God chooses the destiny of each one of us.
---
Follow Mostly Muslim on Facebook HERE.
Want your voice to be heard? JOIN OUR TEAM or send your guest submission to MostlyMuslim@gmail.com! Visit the "Contribute to MM" page for more details.