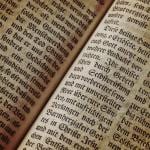 Yesterday's epistle and gospel readings form, at first glance, an odd pair. Here, in my sentimental favorite translation, is the gospel:
And Jesus spake this parable unto certain which trusted in themselves, that they were righteous, and despised others: 'Two men went up into the temple to pray; the one a Pharisee, and the other a publican. The Pharisee stood and prayed thus with himself, "God, I thank thee, that I am not as other men are, extortioners, unjust, adulterers, or even as this publican. I fast twice in the week, I give tithes of all that I possess." And the publican, standing afar off, would not lift up so much as his eyes unto heaven, but smote upon his breast, saying, "God, be merciful to me a sinner." I tell you, this man went down to his house justified rather than the other: for every one that exalteth himself shall be abased; and he that humbleth himself shall be exalted.'
And here is the epistle we heard right before it:
I am now ready to be offered, and the time of my departure is at hand. I have fought a good fight, I have finished my course, I have kept the faith: henceforth there is laid up for me a crown of righteousness, which the Lord, the righteous judge, shall give me at that day: and not to me only, but unto all them also that love his appearing. At my first answer no man stood with me, but all men forsook me: I pray God that it may not be laid to their charge. Notwithstanding the Lord stood with me, and strengthened me; that by me the preaching might be fully known, and that all the Gentiles might hear: and I was delivered out of the mouth of the lion. And the Lord shall deliver me from every evil work, and will preserve me unto his heavenly kingdom: to whom be glory for ever and ever. Amen. (1)
The parallel between the Pharisee's declaration of his own righteousness and St Paul's, accentuated by the fact that Paul had been a Pharisee, (2) is startlingly close. In other words, what gives?
Obviously St Paul and the Pharisee are speaking from different hearts, but that's a Sunday school sort of answer: we know it because we know we're supposed to side with the apostle and against the Pharisee. That doesn't tell us anything about the actual practice of holiness, any more than knowing which football team is wearing which color jersey tells us anything about being a good athlete.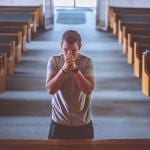 The real tell, I think, is their attitude to others. The Pharisee feels the need to put other people down even while he's ostensibly thanking God for the graces he has received. Paul does not. True, in the omitted verses he speaks with some severity of a smith who opposed him, but even that is severity toward an actual opponent; the Pharisee heaps his scorn on a bystander who, for all he knows, is in the temple specifically to turn his life around. And Paul goes out of his way to express mercy for people who've actually injured and abandoned him.
I think these texts are paired this way in the lectionary because they convey a truth about God's image in man. Even for those of us who believe in God, making him affectively real to ourselves—interacting with him as a concrete person that we relate to—is incredibly difficult, because he is rarely if ever present to our senses (save in the Blessed Sacrament, and there he is concealed). Mystical experiences are rare. But our neighbor, whom we are told in no uncertain terms is God's ikon and representative, is right there for us to practice on. How we love our neighbor reveals how we love God. We must come back and back and back to this; it is the incarnation of charity; it is the check on our potentially bottomless introspection, scrupulosity, and legalism. If we would be united in love to God, who is immeasurably other, we must begin by opening our hearts to those who are measurably other.
---
(1) The passages in question are Luke 18.9-14 and II Timothy 4.6-8, 16-18.
(2) It isn't always understood today that being a Pharisee was not a profession—not all Pharisees were rabbis, and not all rabbis were Pharisees—but a religious school, rather like a denomination. It's also rarely realized that, of the religious schools of his day, Jesus was most nearly aligned with the Pharisees: he told his followers to obey them because they "sit in Moses' seat," and the primitive Jewish Church shared doctrines like the existence of angels, the immortality of the soul, the resurrection of the dead, and the Last Judgment with the Pharisees, and not with the Sadducees who controlled the priesthood.
Images via Pixabay