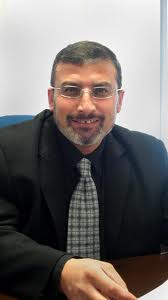 The Muslim Portal at Patheos  is hosting the "Three Questions" project for the month of September in conjunction with the tenth anniversary of the terrorist acts of 9/11.  We are asking American Muslims from across the nation three simple but important questions. Click here to learn more about the project.
Abed Ayoub, Chief Executive Officer of Islamic Relief USA (which has received a four-star rating from Charity Navigator eight years in a row), offers his answers to the three questions:
1. What is the most pressing issue or concern for you as a Muslim in America today, 10 years after the tragedy of 9/11?
The most pressing issue for me as a Muslim-American is helping underserved communities, regardless of race or religion. At Islamic Relief USA, we envision a world free of poverty and we strive to externalize those ideals. This is at home with American values and it's what our faith requires of us. 
2. In what ways – inwardly /or outwardly – did 9/11 change you or affect you?
As a Muslim, I became much more cognizant of my responsibility to embody the principles of Islam and project that positive image to others. That realization pushed me to do the work that I'm doing for Islamic Relief, and it feels good to champion a cause that reveals the beauty of Islam and our dedication to humanitarian issues.
3. What do you think non-Muslim Americans most need to know about Muslims?
The wounds of 9/11 will be slow to heal, but I hope in the years to come, people of other faiths will have a more accurate understanding of Islam and will build trust and alliances with their Muslim counterparts.  Together we can move past this tragedy and help our society live up to the American ideals of tolerance and pluralism.