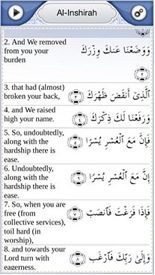 It was a pretty monumental end to Ramadan 2013 for our family, as we celebrated the Eid-ul-Fitr holiday here in Hyderabad, India, completing what was my first experience fasting and celebrating this Eid outside of the United States. My hands have mendhi (henna) on them, I ate more than my fair share of sheer khorma, and we met more family in one day on Eid than I ever have before. We managed to stuff the day with Eid prayers, Friday prayers, a stellar biryani lunch (natch) for any and all family who stopped by and then driving all over the city to visit the homes of seven more family members.
And STILL we have not met all our family in Hyderabad.
Suffice to say, this was an Eid for the memory books; an Eid when I was more social and made more small talk than I have in years – skills I always struggled with due to the nature of the autism life we live. Perhaps that was the mixed blessing of being so far away from Lil D — that I could make the family rounds, do the chit-chatting, make jokes and enjoy the company of family I see only every five years or so without feeling like the traditions and customs of Eid were a burden upon us and Lil D to maintain.
A Muslim mom blogger and Facebook friend of mine who goes by "Stranded Mom – Autism, Parenting, Islam," asked this question in a status update:
"How are you doing guys? What with the exhausting of Ramadan, the out of schedule/routine celebrations of Eid, family and desire to make Eid special and stress free … How are the special kids and their parents coping?
I have other kids so I don't want to do absolutely nothing at their expense. But it's hard work managing my son everywhere, eating, toilets, people, dysregulation, stuff. How did you all do?"
Well, it was easy for me this year because I didn't have to "do" any of it. It was our first Eid ever without Lil D. He was back in Virginia in the care of his maternal grandparents, who made the decision to stick to his routine as usual instead of imposing any sort of Eid hoopla on him, a decision I respect and accept because they needed to do what was most manageable for all parties involved. But I have to be honest. It upset me greatly to know he went to school on Eid while the rest of us partook in Eid festivities in some way, shape or form.
And for that, I blamed autism, no one else.
These decisions when it comes to holidays and celebrations, as when I wrote about Lil D's 13th birthday, is a yearly struggle of finding ways to include him in the holiday without making it be a burden upon him or us. With this in mind we have made the decision that he should attend Eid prayers (with a few exceptions in the past) with us and be a part of our gift-opening/special lunches at home. But we don't subject him to big Eid parties or open houses, unless it is hosted by someone with whom we are in good autism standing (with a small guest list).
Last year a dear friend of mine hosted just an event for Eid-ul-Adha. Having moved into a new townhouse, she and her husband hosted an Eid open house, inviting her family and a few friends. We were just emerging from our year of Autism Hell, and though Lil D's self-injurious behavior was thankfully on the decline, he still was spending huge amounts of time in self-exile, requesting showers and lying in beds or on the floor under weighted blankets. We took him to Eid prayers, but I spent the time in the lobby of the convention center where prayers were held and made my salat there, while the rest of the family prayed inside.
It was, to me, a huge victory in his recovery from huge autism setbacks he had endured. But I was unsure if I could manage my friend's open house on my own with the kids (husband had to go back to work after prayers), though this friend had incredible autism understanding.
Baji, she told me, please come and bring Lil D. You can do whatever you need to do for him. There won't be many people, and he can hang out upstairs in our room or any room if he wants. Don't worry about anything.
And so I said Bismillah and I took the kids to her place. And it was indeed a great time. Hamza and Amal had a blast playing with her nieces, I was able to sit and be silent in their good company, and no one felt I was being weird or rude when I would disappear for an hour to attend to Lil D, who, yes, spent the afternoon in self-exile under a heavy blanket.
We stayed nearly three hours at her house. My in-laws also came over, and it really made the day feel special and Eid-like – to pray, eat and enjoy the company of friends and family in a relatively stress-free environment. There can't be enough said for friends outside of the autism circle who make an effort to understand what our life is and who want to be with us in whatever way possible. I have many friends sympathetic and understanding of our lives, but I have a precious few who go above and beyond consistently with Lil D, Amal, Hamza, my husband and me.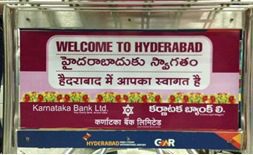 That Eid-ul-Adha last fall was an altogether different experience from our Eid-ul-Fitr here in Hyderabad. I spent the day before Eid here struggling to stay afloat, feeling so far away from Lil D and feeling waves of grief that he would be going to school on Eid (again, a decision I respected, knowing my mother was upset as well at having to send him for the sake of managing things at home with the rest of the family). But I woke up Eid morning here in Hyderabad feeling ok with it all.
There's no use wallowing in what should or shouldn't be, and we embraced our Eid in Hyderabad with gusto, because we knew this was an immense blessing to be here temporarily free of autism management.
To even say that brings up those guilty feelings again. As a parent to a special needs child, I know I need respite from time to time (whether an evening out with a friend or a most-likely-once-in-a-lifetime-month-long trip to India). I'm not speaking for all parents of special needs children here – this is me. And it's extremely difficult to marry the opposing needs of respite with the fact that Lil D's autism is always with him.
Yes, he is definitely happier and in a better place where he is right now – at home, in his routine, having one-on-one time with his Nanijan (maternal grandmother) for a whole month, something he rarely gets. And we are enjoying the trip of a lifetime. But parental guilt is a bitch, and I wish Lil D could catch a break, too — the break I envision for him.
I know God is giving Lil D a break, and He is giving us one, too.
But the heart always, always, always wants more.