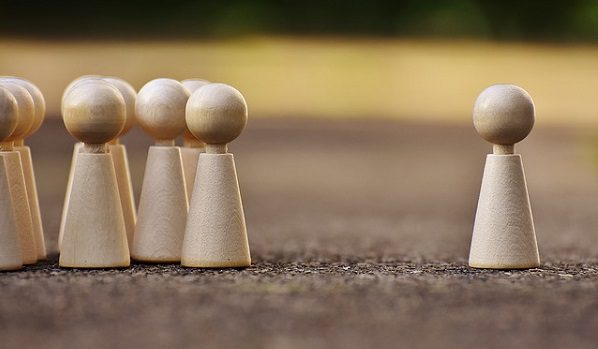 This is a guest post by Shaheer Mirza, a high school student, about his experience with bullying.
By Shaheer Mirza
"Don't go near Shaheer!  He has a bomb!"
"Terrorist!"
"Do you belong to ISIS?"
These are the statements I've repeatedly heard as a middle school, and now, high school student. When the taunting started in sixth grade, I tried to brush the words off and kept a low profile.  But it was frustrating.  I had done absolutely nothing to my peers, but because I was Muslim, others thought it was perfectly okay to belittle me.
And, it wasn't just me. I noticed that my other Muslim friends had similar experiences—some of them facing far worse forms of bullying. It seemed that the more the media hyped up negative stereotypes about Muslims, the more acceptable it became to harass us.
Up until last year when I finally stood up for myself, I hadn't told my parents or school officials about what was going on. I didn't think they could do anything— and if they intervened, I was worried that I would be cast off as a snitch and subsequently bullied even more.
It turned out though, that once I did speak up, I was able to change my situation. In the last year, I have spoken to elected officials about bullying, and right before the school year started, was a panelist at the US Department of Education's Federal Bullying Prevention Summit. I addressed policy makers and school administrators about how bullying impacts American Muslims and how schools can help stop it.
At the summit, I highlighted the importance of creating an environment where students feel safe reporting harassment — the reality is, most kids won't feel safe unless they are guaranteed anonymity beforehand. Schools need to foster an environment where students know that speaking up will not put them in more danger.  When my parents found out about what was happening to me, they told my principal.  He handled the situation by talking to the students who were targeting me and explained that religion based-harassment is wrong — all without ever identifying me.
Building awareness of American Muslims and the challenges Muslim students face is important as well.  I don't believe that my peers are hateful people. I think they simply just don't realize how damaging, wrong and bigoted it is to pick on someone because of their faith. And, that's partially because it has become culturally acceptable to bash Muslims, whether it's on a TV show, the evening news or during a campaign speech in an election cycle.
Parents also play a key role.  First, they have to be aware that there is a problem. Most of my friends haven't told their parents about any harassment they deal with. I am close to my family but stayed quiet for years — both out of fear that things could escalate at school and because I didn't want to burden my parents with something I thought they couldn't control.
I was lucky that when my parents contacted my school, the principal was responsive and took immediate action. Unfortunately, not every school responds the way mine did, and there are many documented cases across the country where schools have not protected Muslim students who were bullied. To address this problem, Muslim Advocates, a national legal and civil rights advocacy organization, recently sent a letter to top school officials in every state to remind them of their legal responsibility to provide students with a safe school environment, free from harassment based on faith. Parents can be proactive and find the letter the civil rights group sent to their state here and send it to their own local school district to ensure that their school takes bullying seriously.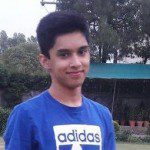 October was National Bullying Prevention Month, which can create a great starting point for parents to talk to their children about bullying — to see if their kids are experiencing it, or if their kids are the ones taunting others. But we don't need a month to make a difference. This needs to be addressed year-round. I hope others learn from my story and that more schools handle bullying the way mine did.  Together, we can ensure that our schools become a place where we feel safe to learn and explore how we want to be as adults, no matter what our faith is.
Shaheer Mirza is a junior in high school, and plans to study engineering in college.