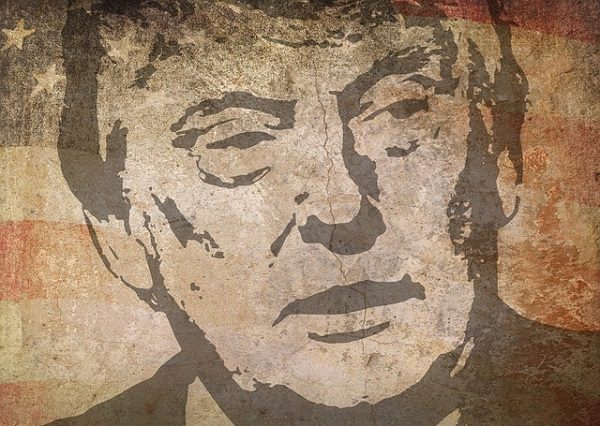 "President Trump to give a speech on Islam in Saudi Arabia."
That one headline made Muslim Twitter and Facebook come alive with humor, horror, concerns, questions and general befuddlement. Learning hours later that White Adviser Stephen Miller (who harbors noted anti-Muslim viewpoints), who wrote Trump's anti-Muslim travel ban, was penning his speech didn't go over well either. According to Mediaite,
The speech will be delivered to leaders of more than 50 Muslim countries that will gather in Saudi Arabia during Trump's visit to the country on Friday.

In [national security adviser] H.R. McMaster's statement, he said the speech will be given before "our Muslim friends," who are "taking a firm stand against extremism and those who use a perverted interpretation of religion to advance their criminal and political agendas."

This sort of rhetoric from the national security adviser — who has criticized the use of the term 'radical Islamic terrorism' as counterproductive to the fight against terror — is starkly at odds with both Trump and Miller's view that extremism is intrinsic to the religion.
To be fair, until we hear the speech, we just won't know how to react, although the president's track record with American Muslims and Muslims in general leaves much to be desired. His anti-Muslim rhetoric in the months leading up to his electoral win (and after) sparked a verifiable uptick in hate crimes, hate speech and violence against Muslims and Jews in America.
The pre-speech reactions have been interesting to track, running the gamut of hilarious and sarcastic to somber and appalled. Here are three I wanted to share with you, to help gauge the mood of Muslims in the lead-up to his speech.
Next: Bring on the Humor