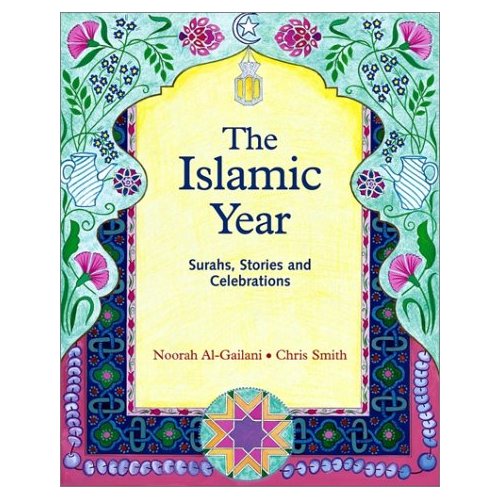 Yesterday I went to the library to pick up a copy of Nurture Shock, a book investigating parenting that has been part of a book discussion on AskMoxie.  I was sucked into the discussion because one of the chapters talks about discussing race with your child.  I am always looking for ways to better my parenting skillz, and to make the growing years less painful and traumatic for my posse.  So, a few shelves away, I saw the religious selection of this particular branch and browsed my way to Islam.
I grabbed 2 books off the shelf.  One being a book that I've read before and loved. I loved it soo much that I wanted to reread some chapters.  The second, was this book,
The Islamic year : surahs, stories and celebrations
by
Noorah Al-Gailani
(Author),
Chris Smith
(Author),
Helen Williams
(Illustrator).  I'm very excited to share my findings with you.