If you are a long time reader, you know that I'm much more chatty during Ramadan. This year is no different.
But this time, I won a giveaway that was hosted on Instagram!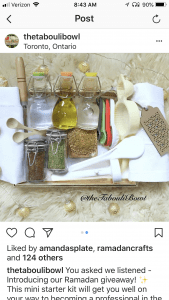 Its crazy. I enter tons of giveaways but I never win. Well, almost never. I won some lunchbox notes from What Really Matters podcast when my kids were little. Then last year, I won a gift card from Sadia Ash for a Juniper Smoke drawing.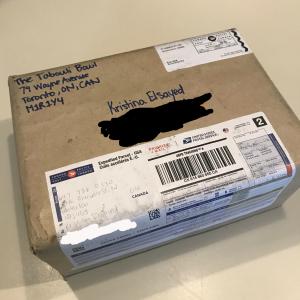 This week, I won a gift box and an Amazon gift card from Amanda Saab of Amanda's Plate and The Tabbouli Bowl Nutrition & Lifestyle blog. It arrived yesterday, and I took pictures. OF COURSE.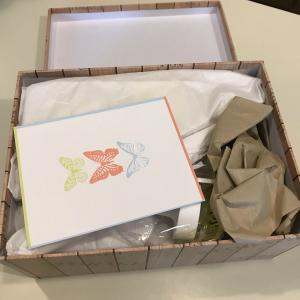 So, last summer, I was working with that group from the masjid to reach out to converts and interfaith families, and we invited Amanda Saab, Masterchef and all things amazing, to talk to us about her heart mission, Dinner with your Muslim Neighbor. 
I had been following Amanda on social media before that, but I was in charge of communicating with her for the event, and then after I kept in touch with her over Instagram and sometimes Snapchat. Loving her posts, commenting, sending her messages and asking food related questions.
So, when this giveaway popped up, I didn't hesitate to enter. I entered on Amanda's page, went over and entered on The Tabbouli Bowl's page and tagged my friends.
AND I forgot about it.
Two weeks ago, Amanda told me I won! I still had no idea what I won. Then, when the gift card arrived. I bought books.
The gift box arrived yesterday and IT IS SO CUTE. Honestly, it is the perfect hostess gift. Isn't it?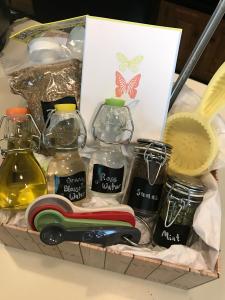 But, even though I've been married for 20 years, I've never come across a few of the items in the box, and I had No idea what to do with them.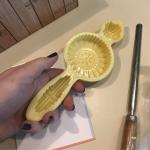 (At this point, I hadn't visited The Tabbouli Bowl Blog.) So, I messaged Amanda in a panic. She replied with a few recipes for Maamoul and Falafel.
I also messaged The Tabbouli Bowl sisters, and after thanking them for the gift box, I suggested including a small recipe booklet so if the recipient is like me, clueless, they will not feel lost.
This morning, I visited The Tabbouli Bowl and was overwhelmed at the resources I found! THIS is exactly what I needed. Right? A database for all recipes Lebanese! Now, I can't wait to try and make my own cookies. Or try their Ataif recipe.