Hello! I feel like we are meeting for the first time. So, in the interest of getting to know you I'd love to hear all about you. I'll start.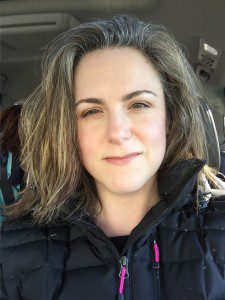 Me: Kristina
From Ohio. Midwest thru and through.
Age: 40s
Relationship: Married 18 years
Children: Mr. Fox, Pea and Kate. If you want to know more, look at the Cast of Characters.
Religion: Christian-ish, its complicated.
Work: I'm a jeweler and entrepreneur. I'm passionate about making life prettier and easier.
Politics: Liberal Democrat
Addictions: Fiction Books (paper, kindle, audio), Television (my DVR is a good friend), Tea, Candles, Jeni's Ice Cream, I'm sure there are more but these are what I'll cop to readily.
I do my best to be a good friend, a great mother, the wife my husband needs and walk my own path.
I started this blog because waaaaaaay back at the beginning of my relationship with Khaled, I floundered around a lot. I didn't know how to be in a relationship with someone of a different faith and I certainly didn't know how live an Islamic Life. I searched High and Low for support. I talked to people in my life who were in multicultural relationships, I talked to people who grew up overseas and lived here most of their lives. I searched for podcasts, websites and books. Everywhere I looked, I came up short. No one had any advise! No one was talking about having a positive relationship with a Muslim man. So, I looked for converts. I found books about interfaith relationships between Christians and Jews. Nothing that really spoke to me.
When I talked to people in my community, I asked them for help. I wanted to learn how to cook different foods, where I should shop, where I could find prayer outfits for my daughters and where I could learn how to tie a hijab. I would get vague responses and platitudes. I was frustrated. I saw a need that needed to be filled. So I started sharing my struggles and triumphs. When I figured out something or found a cool thing, I shared. I wanted to be a resource for women (and men) who are in a similar relationship. It is possible to have a good, strong relationship without loosing yourself. It doesn't have to be that hard.
*****
The first time I voted was in 1992. Since then, I have voted in every local and national election. I'm educated enough to make informed decisions, but don't ask me to explain it to you. I make sure that I know that I'm voting for the things that are important to me and I follow my gut.
We don't shield our children from politics, but CNN isn't on in our home 24/7. Despite my love for television, I don't turn it on unless there is a specific reason to be watching. We watched a few of the primary debates this last year and on Monday, we watched the first presidential debate.
I say 'we,' but in actuality it was Me, Khaled and Pea. Mr. Fox was tired and said that he would catch the recap in the morning and talk about it with his friends. Kate said she gets frustrated by their talking and tuned it out, watching Netflix.
I haven't had big discussions with our kids on how monumental this election is, because they know. They watch my face as I listen to what is being said and they hear my responses to discussions I have with Khaled and Magda. They see that I tear up when something is hits me hard. They understand what it means when people say "Shattering the Glass Ceiling" and "Equal Pay." They are also scared because they might be targeted because of how they pray, asked to register on a database, be told to leave their homeland, spy on their friends.
On Monday, as Pea sat with us watching the debate, she was frustrated by the lack of courtesy shown by one of the candidates. The way they talked over the other, interrupting. She knows that this is a way that people try and show their power, they try to control and dominate the interaction. I watched the debate as much as I watched her face. I wanted to see and hear her thoughts because she is growing up to be a strong, feminist, Muslim woman. Her politics are forming now.
Welcome to My Islamic Life.