If you are a long time reader, you will know that I write sporadically. It just happens when something hits me the right (or wrong) way. Sometimes it happens when my life is particularly Islamically heavy in nature, like during Ramadan.
Tuesday was a normal, every other day in my home. Crazy busy, chores, work, cooking, cleaning, homework, afterschool activities, meetings and the like. You know. Just barely room to breathe.
I sat down to eat dinner with my girls between doing pickup and running off to a meeting and it occurred to me how much the meal that I had prepared was a mashup of cultures just like my relationship is a mashup of cultures.
We had leg of lamb pot roast and garlic mashed potatoes.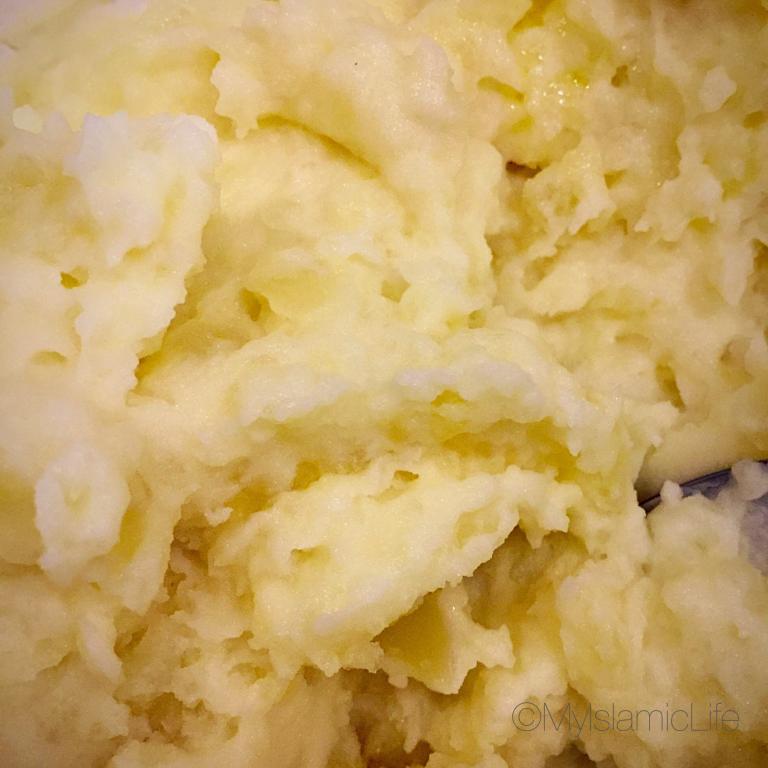 This in itself is not that remarkable. Lamb and potatoes for dinner. But if you look beneath the surface you will begin to understand.
I never ate lamb before I met Khaled. I wasn't an adventurous eater. Lamb? Adventurous? I would eat chicken, beef and square fish. Before Khaled and I married, I was also a pork eater. What is square fish? You. Will. Love. This. It is frozen fish sticks or a fish sandwich from McDonalds.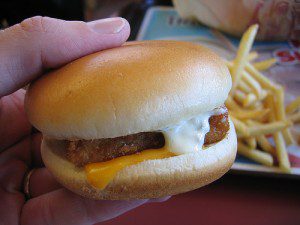 I also didn't know anything about pressure cookers. It seems like everyone I know from the middle east knows all the ins and outs of pressure cookers. They've never seen (or heard) of a crock pot, but they love to cook in pressure cookers. A few years ago, Khaled and I became convinced that we needed a pressure cooker. In part, because I am a last minute cook. I never remember to cook dinner before 2:00 and that often made dinner time at 7:00. Instead of getting upset, he did a bunch of research and came home with a Fagor 8qt pressure cooker. It was fabulous! Until it wasn't. Honestly, I got good food out of it maybe 4 times. It went down in the cookware graveyard known as my storage room.
I kept cooking the lamb just like I did the pot roast. Carrots, celery, onion, garlic, tomato, salt, pepper and various spices in my enameled cast iron on a low simmer for 3 hours. Then last fall a friend of mine got an Instant Pot. She is a last minute cook (like I am) and it changed her life.
I immediately told Khaled about it. We stalked it online, did research, shopped around, watched various infomercials, waited for something similar to show up at Costco. Then, on Prime Day, he bought it.
It is as life changing as my friend said. I've used it at least 2 times a week since we got it. I use it so often we got a backup liner pan so I didn't have to wait if I wanted to cook 2 things consecutively!
Tuesday morning, I got out the boneless leg of lamb (Costco-natch) from the freezer and put it in a water bath to defrost. I got back home about 1:00 from running errands and took one look at that roast, and the time and knew it was Instant Pot Time!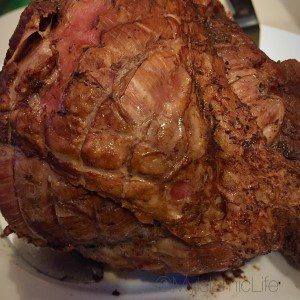 I'm not a food writer, and I didn't really measure everything exactly, but I'll tell you what I used. These are estimated amounts
white onion (the sweet ones)
8 cloves of garlic
4 cups of beef broth
5 tsp kosher salt
4 tsp black pepper
5 tsp of 7 spice
1 cup of Ariel Alcohol-Free Cabernet Sauvignon
4lb lamb roast
Set the instant pot for 45 minutes. Walk away.
I also made Alton Brown's Garlic Mashed Potatoes. We use Golden Potatoes because that's the kind Naina always used and I love the way they taste.
Mashed potatoes are my favorite comfort food. I usually like them plain, with butter and salt but tonight I thought the garlic would complement the lamb really nicely.
I was right. EVERYONE loved it. We even used the cooking liquid from the lamb for gravy-esq au jus. It was amazing.
I wouldn't have been able to create that beautiful dinner without incorporating all the different colors of my life. Khaled – Middle East – Egypt, Me – Midwest – Ohio. It wasn't a typical middle eastern meal, but then again, I can't cook arabic food to save my life. I can, on occasion, cook midwestern food though, and it sometimes hits the mark just right.