What Type of Witch are You?
Moon witch? Forest Witch? Bone Witch? Which witch are you? I was thinking about the types of magic, the types of lore, and the types of devotion earth-honoring and deities-relating folks engage in. I think of them as moon, forest, and bone domains. Inhabited by Moon, Forest, and Bone witches. Then I realized that I'd developed this idea before… for a game!

The latest D&D players handbook includes the "Warlock" class (a class is a sort of profession for your player). Anyone who has been in Paganism or earth-honoring spirituality probably knows that the word warlock means oathbreaker and we usually use 'witch' instead. (Yes, there are male witches.) The D&D warlock also is described as using "pact magic" which I imagine is reminiscent of the "pact with the devil" ideas made up by the medieval witch hunters.
So I created an alternative D&D class called Witch. As I mapped out the skills the witch would have I realized that I could easily conceive of three types of witches. Astral, Green, and Blood.
Astral Witches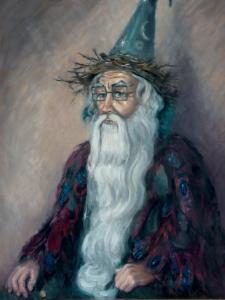 Astral witches are tuned into the planetary movements, the cycles of the seasons and the rotation of the earth. They derive their game powers from sunrises and sunsets, moon phases and astronomical events. They might be tarot card readers, astrologers, temple priest(esse)s or open ritual leaders. Moon witches, or Sun witches, or star witches are tuned into time and able to navigate by the stars. Astral witches are sometimes called wizards or sages and are wise about the timeless aspects of living – ethics, meaning, the rise and fall of civilizations. You find astral witches in urban contexts.
Green Witches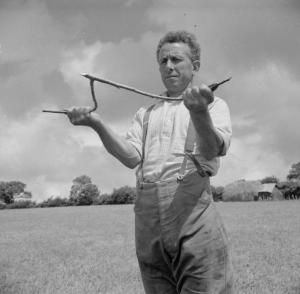 Green witches derive their game powers from plants and the earth. They have a relationship (similar to druids in the game) to the land where they live and move. Like hedge witches of old, they can be healers, students of weather and growing things, and good cooks. Villager seek out earth or land witches for help with gardens, children and love. You'll find green witches affiliated with rural communities.
Blood Witches
Blood witches derive their game powers from their own (or others) lives, bodies, bones and blood. They, like ancient shamans, interact with the ancestors of a person and the spirits of animals. Like tribal priests throughout the world, they are wise about death, about the inner world, and are advisers to clans and tribes. Blood and bone witches, or shamans, might be birth midwives and death midwives and facilitate small community ritual. Blood witches affiliate with peoples, tribes, and families.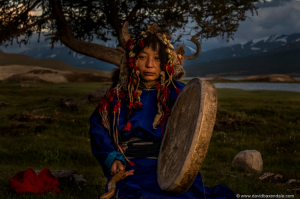 Finding Your Type
Did you recognize any witches in your own life in these descriptions? Unlike D&D, in real life we can experience the wisdom of any of these three domains. We can  embrace the spirit of Astral witches and work the magic of prophecy, warning people of the ethical errors of empire. As midwives, village healers, and caretakers of the community we can work the magic of herbal healing, whether it be through a cup of white willow bark tea for a headache or a cup of tea and conversation for a heartache. Like shamans we can work the magic of soul retrieval, reminding the community of their best selves, calling folks in, and singing the songs that remind us of our ancestors' gifts. All of us can do community ritual honoring the changing of the seasons, celebrating birth and mourning a death together and we can do private candle magic ceremonies to mark our own life milestones, aspirations, bondings, and bindings.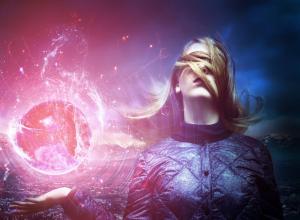 My spiritual type has shifted over the years. I teach a class on spiritual types that takes into account your Enneagram type, MBTI and other factors. I used to exclusively identify with the green witch These days I'm resonating with the astral and blood witches as well. It might be age related, life phase related: moving from the immediate and practical, to the concerns of the public sphere, and finally, to the concerns of legacy and heritage. It might be that someone is authentically called to one type. Certainly I've seen young blood witches and old green witches. Or it can be something someone dances through all your life.
Yes, you might even relate the astral witches to the priests and prophets, the green witches to the cunning men and cunning women, and the blood witches to the shamanic practitioners.
Was this enough to get you thinking about which witch is alive in your soul right now?