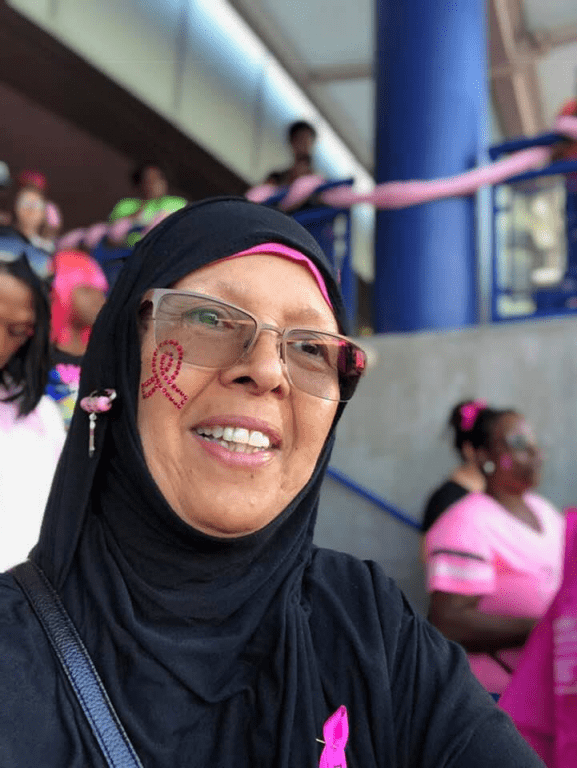 Original Post: About Islam
FLORIDA – October is Breast Cancer Awareness month, a time where people across the country work to raise awareness and funds towards research for a cure.
It is estimated that approximately 12 percent of U.S. women will develop invasive breast cancer during their lives, with over 200k of invasive and 64k of non-invasive forms of the disease in women and 2,500 in men. American women are at higher risk for developing breast cancer than any other cancer save lung cancer.
Early detection through screening is important in preventing deaths, but Muslim women are among the fewest to get tested.
According to the American Cancer Society, there are over 3.1 million breast cancer 
survivors
 in the United States.
Former social worker and retired teacher, Djamilah Abdel-Jaleel's fight for her life against the disease began more than 15 years ago, but her commitment to increasing breast cancer awareness and helping find a cure began before her diagnosis.
Read entire article…698 more words