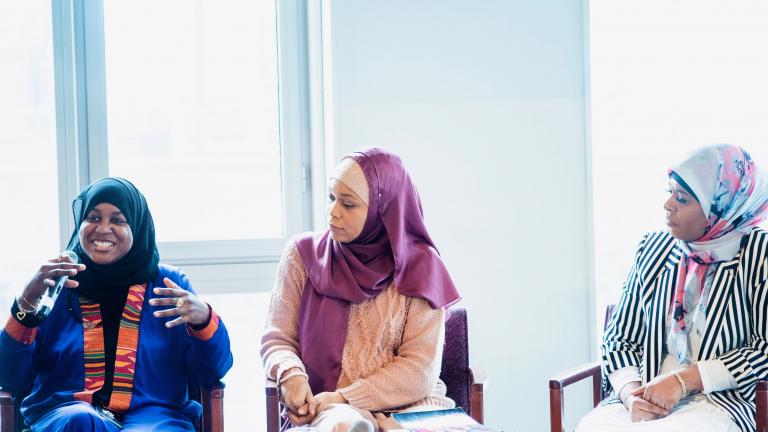 Original Post – About Islam
NEW YORK – Black Muslim authors and New Yorkers gathered Sunday, February 24, at the New York University's Islamic Center to discuss Black Muslim literature in a Black History Month event.
The event themed Black Muslim Authors: On the Tradition of Storytelling, Literature, Representation & Faith, is a collaborative effort between NbA Muslims and Muslim Girls read.
Meeting together, Black Muslim Authors opened a space for authors and readers to develop an appreciation for literary creations of African American Muslims, the country's foundational Muslim group.
Read the entire article – 622 more words.
---
Black Muslim Authors at NYU – Shoutout Clips
Some notable African American Muslims who could not attend sent in video clips expressing the importance of the Black Muslim Authors event, including:
Margari Aziza; program director, the Muslim Anti-Racism Collaborative
Robyn Abdusamad, Omera Productions
Tariq El-Amin, host; Radio Islam USA and The Black Glue Podcast
Nia Dixon, Black Muslim Girl Fly