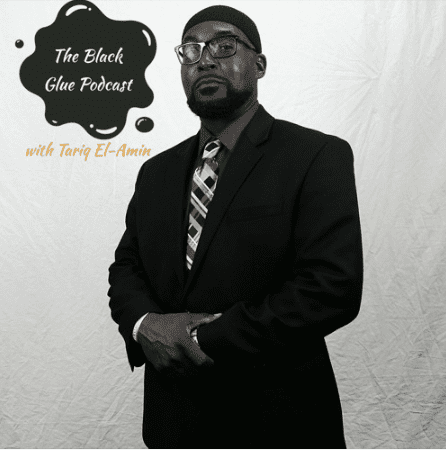 The Black Glue Podcast offers a space for conversations and commentary on religion, history, politics, sports, literature, culture, and more.
During the month of February, host Tariq El-Amin interviewed author Layla Abdullah-Poulos and rapper Seriyus about their artistry and social issues, including relationships, race and masculinity.  He also shared reflections about Black History Month and its impact on society.
Tariq and Layla usually discuss books and social issues. In this podcast episode, the author talks about her interracial romance,  My Way to You, interracial relationships and the use of sensual content in novels by an openly-Muslim author.
Tariq talks with Chicago hip-hop artist Seriyus (Jameel F. Karim) about his song Muslim Black American race in Muslim communities and expressions of masculinity among male artists.
Tariq shares some reflections about Black History Month and its limited impact on the national consciousness.
---
Follow Tariq El-Amin
Follow Radio Islam USA