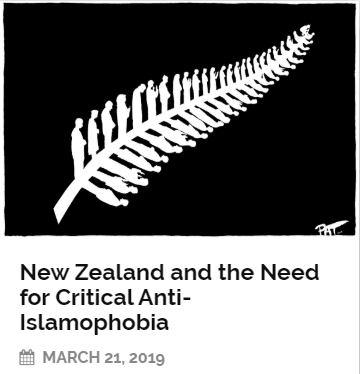 Original Post: Muslim Anti-Racism Collaborative
Inna lillahi wa inna ilayhi raji'un. To God, we belong and to God, we shall return.
On Friday, March 15th, a white supremacist gunman attacked two mosques during jummah congregational prayers in Christchurch, New Zealand. The attacker killed 50 people and injured dozens. Our prayers are with the victims and survivors of the massacre and all people impacted by hate crimes. We join the many voices expressing solidarity.
As an organization dedicated to anti-racism education, we are committed to building a just and inclusive world where diversity is seen as an asset rather than a threat. Mourning this tragedy compels us to ask: What now?
More information on the Muslim Anti-Racism Collaborative: http://www.muslimarc.org/