NbA Muslims Staff
Self-distancing, quarantine, lockdown, whatever anyone calls it, days couped up in the house can be draining. Limited socializing, lack of access to faith spaces and concern about the well being of family, friends and community takes a spiritual toll.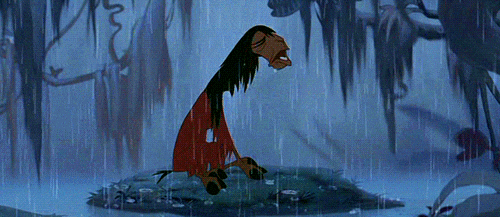 Fortunately, there are plenty of inspirational (inspo) books by Muslim authors sharing their experiences through an array of memoirs and biographies, which offer authors a chance to share their lives and motivate readers drawn to their stories.
We asked our followers to list books written by Muslims they found moving and motivating. Check out a list of memoirs recommended by NbA Muslim readers, who attested to their potential to lift the spirits, which is sorely needed during these times of uncertainty.
Proud: My Fight for an Unlikely American Dream By Ibtihaj Muhammad
Available at Amazon
Blurb: Growing up in New Jersey as the only African American Muslim at school, Ibtihaj Muhammad always had to find her own way. When she discovered fencing, a sport traditionally reserved for the wealthy, she had to defy expectations and make a place for herself in a sport she grew to love.
From winning state championships to three-time All-America selections at Duke University, Ibtihaj was poised for success, but the fencing community wasn't ready to welcome her with open arms just yet. As the only woman of color and the only religious minority on Team USA's saber fencing squad, Ibtihaj had to chart her own path to success and Olympic glory.

---
Threading My Prayer Rug: One Woman's Journey from Pakistani Muslim to American Muslim By Sabeeha Rehman
Available at Amazon
Blurb: This enthralling story of the making of an American is a timely meditation on being Muslim in America today. Threading My Prayer Rug is a richly textured reflection. It is also the luminous story of many journeys: from Pakistan to the United States in an arranged marriage that becomes a love match lasting forty-five years; from secular Muslim in an Islamic society to devout Muslim in a society ignorant of Islam, and from liberal to conservative to American Muslim; from bride to mother; and from an immigrant intending to stay two years to an American citizen, business executive, grandmother, and tireless advocate for interfaith understanding.
Beginning with a sweetly funny, moving account of her arranged marriage, the author undercuts stereotypes and offers the refreshing view of an American life through Muslim eyes. Sabeeha was doing interfaith work for Imam Feisal A. Rauf, the driving force behind the Muslim community center near Ground Zero, when the backlash began. She recounts what that experience revealed about American society and in a new preface discusses Islam in America in the time of Trump.
---
No One Taught Me the Human Side of Islam: The Muslim Hippie's Story of Living with Bipolar Disorder By Umm Zakiyyah
Available at Amazon
Blurb: They said they could backbite her in public because she was "misbehaving in public." They said her mental illness was a "Western invention." They said all her problems were because she's an American convert who couldn't get her life together.
In this groundbreaking book about living with mental illness as an American Muslim, internationally acclaimed author Umm Zakiyyah shares the true story of Sakinah "The Muslim Hippie" who thought she'd found a faith family and loving community after converting to Islam. However, as she lived for years with undiagnosed bipolar disorder, her manic-depressive states led her to be ostracized, confused, and ultimately rejected and alone.
Spoken in the voice of Sakinah herself, this story gives a glimpse into the life of one Muslim woman as she finds her way from the darkness of uncertainty to become a passionate mental health advocate, whose blogs regularly appear on patheos.com and whose insightful perspective has been shared in The Mighty and Teen Vogue.
---
Growing Up an American Muslim Army Brat By Julde Halima Ball
Available at Amazon
Blurb: "Go back to your country! You do not belong here in the United States because you're a terrorist!" Harsh statements like these have been echoed towards Julde (Jul-DAY), a former United States Army brat, but these statements transpired after Julde began wearing the hijab in 2014. Just like many other American families, Julde's family suffered the aftermath of the 9/11 attack, especially because her dad joined a continual war for six-months out of every year.
Many people do not view Muslims as equally threatened by the 9/11 attacks provided that the "War on Terror" is illustrated as a war against the entire Muslim faith; however, this is not true because during the late 1990s Julde joined other Muslim military families on the base to pray, eat Iftar dinner, and attend Jummah services. The women in Julde's family openly wore their hijab, but, soon, they slowly detach from wearing their hijab, to later become untraditional Muslim women. And it appeared at that moment, being Muslim at heart was good enough. Julde acquired some of her basic knowledge of Islam through military spouses who taught her to read in Arabic, explained various narratives of the Quran, and offered her valuable words of advice.
Fitting in as a child was difficult being that Julde evidently did not celebrate Christmas, Kwanza, Easter, nor other prevalent holidays at school. After classmates questioned Julde's participation in holiday celebrations, they grasp an unexpected discovery that she is Muslim. This often led Julde to feel lonely as a U.S. Army Brat; as if Military brats do not have enough obstacles to face like continually changing their neighborhood, public schools and friends every few years. Now as an adult, Julde Ball wears her hijab to complete her Islamic faith and she undergoes a difference in how people treat her. Despite being cursed out, pushed, kicked, or ignored, Julde maintains wearing her hijab. The United States is Julde's country and as well as many other American Muslims who look like her. Julde wishes that her story can bring about future change for American Muslims.
---

Blue-Eyed Devil: A Road Odyssey Through Islamic America By Michael Muhammad Knight
Available at Amazon
Blurb: Michael Muhammad Knight embarks on a quest for an indigenous American Islam in a series of interstate odysseys. Traveling 20,000 miles by Greyhound in sixty days, he squats in run-down mosques, pursues Muslim romance, is detained at the U.S.-Canadian border with a trunkload of Shia literature, crashes Islamic Society of North America conventions, stink-palms Cat Stevens, and limps across Chicago to find the grave of Noble Drew Ali, filling dozens of notebooks along the way. The result is this semi-autobiographical book, with multiple histories of Fard and the landscape of American Islam woven into Knight's own story.
In the course of his adventures, Knight sorts out his own relationship to Islam as he journeys from punk provocateur to a recognized voice in the community, and watches first-hand the collapse of a liberal Islamic dream. The book's extensive cast of characters includes anarchist Sufi heretics, vegan kungfu punks, tattoo-sleeved converts in hard-core bands, spiritual drug dealers, Islamic feminists, slick media entrepreneurs, sages of the street, the grandsons of Elijah Muhammad and Malcolm X, and a group called Muslims for Bush.
---
Haldol and Hyacinths: A Bipolar Life By Melody Moezzi
Available at Amazon
Blurb: Born to Persian parents at the height of the Islamic Revolution and raised amid a vibrant, loving, and gossipy Iranian diaspora in the American heartland, Melody Moezzi was bound for a bipolar life. At 18, she began battling a severe physical illness, and her community stepped up, filling her hospital rooms with roses, lilies and hyacinths.
But when she attempted suicide and was diagnosed with bipolar disorder, there were no flowers. Despite several stays in psychiatric hospitals, bombarded with tranquilizers, mood-stabilizers, and antipsychotics, she was encouraged to keep her illness a secret—by both her family and an increasingly callous and indifferent medical establishment. Refusing to be ashamed or silenced, Moezzi became an outspoken advocate, determined to fight the stigma surrounding mental illness and reclaim her life along the way.
Both an irreverent memoir and a rousing call to action, Haldol and Hyacinths is the moving story of a woman who refused to become a victim. Moezzi reports from the frontlines of an invisible world, as seen through a unique and fascinating cultural lens. A powerful, funny, and moving narrative, Haldol and Hyacinths is a tribute to the healing power of hope and humor.
---
37 Lessons on How to Gain from Loss: A Believer's Journey from Trial to Triumph By Huma Z. Ahmed
Available at Amazon
Blurb: Drenched in pain, I had limped so far on the Road of Loss that I had lost my way back home. With bleak hope left on my trail, I finally approached the point of no return, awaiting to be consumed by my lingering darkness. However, upon setting my last step on the fall's edge, I was thundered by yet another torment–my biggest trial to date, of losing my mother, the center of my universe. Finding myself trapped in the most turbulent flight for the next twenty-four hours, I was taxed by a tremendous choice, not between action and non-action, or belief and unbelief, but rather between choice and none at all. Would I resist or submit to my tribulation?
To replace loss, God birthed gain. The expedition from loss to gain is the journey of every human, a chosen one, to be free. The path that exists in between needs to be traversed, not by choice but by surrendering choice to it. Can trauma change to bliss? Can trial turn into triumph? There is only one way to find out.
In this book I, Huma Zuellah Ahmed, retrace my own path attempting to traverse the road from the wilderness of loss back to the safe haven of home. Alternatively put, this is a personal transformation book about a girl's journey of losing her mother to cancer and how to not just cope but gain from loss. My story–a tribute–will resonate with every human being reaching for that Universal Shade that is waiting to wrap them in its transformational truth and turn their tragedy into treasure.
---
Resilience – From Killing Fields to Boardroom By Emad Rahim
Available at Amazon
Blurb: The plight of immigrant refugees fleeing atrocities committed by despotic regimes such as the Khmer Rouge has been well-chronicled in books and movies, such as the Academy Award-winning film, The Killing Fields. In Resilience: Killing Fields to Boardroom, Dr. Emad Rahim shares candidly from his life, but not with the intent to evoke pity.  Rather, he recounts his story as a backdrop for exploring the indomitable magnificence of the human spirit; present in its humblest beginnings, and often, merely awaiting the right moment to emerge. Dr. Rahim, a genocide survivor and refugee of the Khmer Rouge Killing Fields of Cambodia, developed the S.A.L.T. model of Surviving, Adapting, Loving and Transforming as a means of helping him overcome the struggles of his youth, including prejudice, abuse, childhood violence, and dyslexia.
Read Layla Abdullah-Poulos' book review of  Resilience.
Rahim uses his life story as a framework for an approach to developing a mindset for business success, which he names the S.A.L.T. (Surviving, Adapting, Loving and Transforming) Effect. Rahim describes the pitfalls and triumphs in his life and how they served as catalysts for a self-reflective process culminating into an outline for internal growth and external achievement.
---
Things That Shatter: A Memoir by Kaighla Um Dayo
Available at Amazon
Blurb:
In 2009, Kaighla—a young, single mother from the Midwest, and a fresh convert to Islam—married the Egyptian sheikh of a mosque in Brooklyn. Unbeknownst to her, he hadn't divorced his wife back home and was about to be deported. Two years later, she moved with him, her son, and their baby girl to his hometown in rural Egypt, where she was abused and neglected—along with his first wife—for the next four years.
A story about what happens when Muslim women are broken by Muslim men and find the courage to heal themselves through the real Islam, Things That Shatter aims to shed light on abuse and healing within the Muslim community and to help vulnerable women protect themselves from men like him.
More than anything, this story is a Muslim convert's re-declaration of faith that there is no God but God, and it serves as a reminder that women have an intrinsic worth in God's eyes, beyond and outside of their relationships to the men in their lives.
---
First Comes Marriage: My Not-So-Typical American Love Story By Huda Al-Marashi
Available at Amazon
Blurb: A candid, heartfelt love story set in contemporary California that challenges the idea of what it means to be American, liberated, and in loveWhen Huda meets Hadi, the boy she will ultimately marry, she is six years old. Both are the American-born children of Iraqi immigrants, who grew up on opposite ends of California. Hadi considers Huda his childhood sweetheart, the first and only girl he's ever loved, but Huda needs proof that she is more than just the girl Hadi's mother has chosen for her son. She wants what many other American girls have–the entertainment culture's almost singular tale of chance meetings, defying the odds, and falling in love. She wants stolen kisses, romantic dates, and a surprise proposal.
As long as she has a grand love story, Huda believes no one will question if her marriage has been arranged. But when Huda and Hadi's conservative Muslim families forbid them to go out alone before their wedding, Huda must navigate her way through the despair of unmet expectations and dashed happily-ever-after ideals. Eventually, she comes to understand the toll of straddling two cultures in a marriage and the importance of reconciling what you dreamed of with the life you eventually live. Tender, honest and irresistibly compelling, First Comes Marriage is the first Muslim-American memoir dedicated to the themes of love and sexuality. Huda and Hadi's story brilliantly circles around a series of firsts, chronicling two virgins moving through their first everything: first hand-holding, first kiss, and first sexual encounter. First Comes Marriage is an almost unbearably humanizing tale that tucks into our hearts and lingers in our imagination, while also challenging long-standing taboos within the Muslim community and the romantic stereotypes we unknowingly carry within us that sabotage some of our best chances for finding true love.