Whatever shall we do? Practical Spirituality series
Each year, we celebrate throughout the holiday season. We give thanks for what we're given, celebrate God's love for us in the Good News of goodwill and forgiveness, and give gifts to others. Sometimes we get a white elephant, a burden that we store in a closet, then regift the next year.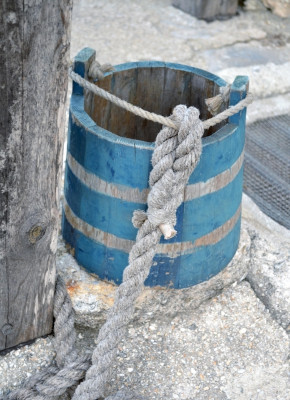 Often, we have no clue what others need. But most of us want to be part of the celebration, and to be part of something larger than ourselves. But how can we do this effectively? God has given us clues:
"Beloved, let us love one another, for love is from God; and everyone who loves is born of God and knows God. The one who does not love does not know God, for God is love."
– 1 John 4:7–8 (NASB)
Be like God. From the beginning of time, God loves all
"But I say to you, love your enemies and pray for those who persecute you, so that you may be sons of your Father who is in heaven; for He causes His sun to rise on the evil and the good, and sends rain on the righteous and the unrighteous. For if you love those who love you, what reward do you have? Do not even the tax collectors do the same? If you greet only your brothers, what more are you doing than others? …."
–Matthew 5: 45-47 (NASB)
God has loved all creation. Love comes first from God, and then we love all others. It's who we are and what we do as followers of God.
The needs of others are huge enough to swallow each of us whole, but together we can make a vast difference in others' lives. For example, weather events have permanently displaced around nine million people this year. Maui in Hawaii is one recent example of fire devastating homes and jobs. Expanding deserts in Africa are another. Weather events propel crime and death in Central American countries.
For some, the solution is as simple as creating new wells for water. We last only three days without water. Some people have to walk miles carrying huge jugs to get enough water for their family for a day.
For others, help might be in the form of school desks, polio vaccines, food, blankets, and infant care products. To help people get back to supporting themselves, it might be bags of seed and even goats. I like goats. Who could not like goats? I've raised them and they make me smile. They even keep the grass mowed. Others use them for milk, cheese, and meat.
Changing the world
"By this all men will know that you are My disciples, if you have love for one another."
– John 13:35 (NASB)
We can change the world through collective action. Many church denominations support online giving and Giving Machines via the LDS Church's Light the World program. This enables us to support many agencies and worthwhile causes, with 100% of the proceeds going to charitable agencies and causes they support. LDS administers this at no charge. Please check it out Light the World, and see the facts at the end of this page.
The needs are too raw and real. The opportunities to help others are widely available. Show your thanks and appreciation for what God has provided us by helping others. Show your love. Start a new family tradition for the holidays.
Other opportunities
Many churches have their own charitable programs. And many other people and organizations, such as the Six Degrees Organization, started by actor Kevin Bacon, have local focus.
At the bottom of my One Spirit Resources home page, I have a list of charitable organizations for charitable giving and for service. You're welcome to list charities in the comments below. We support many, especially local poor and homeless programs. You can even give year-round through your purchases using Amazon Smile.
Interesting note: Mormons are the most charitable of Americans, followed by Jews and Catholics (globally), followed by other Protestant denominations. 75% of non-religious, non-affiliated Americans give to charities.
– Dorian
Our answer is God. God's answer is us. Together we make the world better.
Fact Sheet on Giving Machines
In 2022, Giving Machines were in 22 U.S. cities, along with six international cities, generating donations for 125 local and global charities. Worldwide, Giving Machines generated $6.2 million in donations in 2022 via 90,000 unique transactions.
$22 million in donations have been generated since 2017. Examples of total items purchased include more than:
250,000 chickens
500,000 articles of clothing (coats, gloves, etc.)
10 million meals
2,600 goats
500,000 diapers
National and global charities participating this year:
UNICEF
American Red Cross
Care
Church World Services
WaterAid
Mentor's International
African Girls Hope
Lifting Hand's International
IDE Global