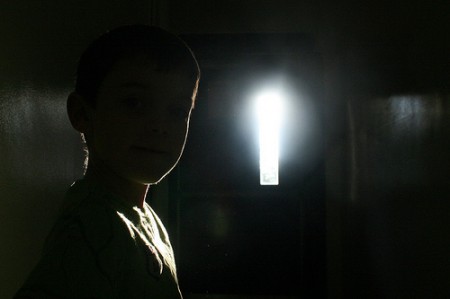 Recently I got a chance to practice what I preach in the most unusual and uncomfortable fashion. One of the great privileges I have is working with a group of ladies at an in-treatment facility center in Columbus who are dealing with a host of addiction issues. One of the things I try and do is help the ladies dig deeper underneath their addiction to discover what's really driving it. We've talked through traumatic events, bad-guy boyfriends, abortions, abusive homes, you name it.
One of the ladies at the facility for the past few months (we'll call her "Leslie") has been a tough nut to crack. She shows no emotion. She doesn't talk. The most I've been able to get out of her is that she doesn't go to church. She seems to be still deciding whether recovery is for her. Recently I was leading the ladies through the story of Jesus and the adulterous woman in John 8:1-11. It's a classic story of grace and forgiveness, perfect for a group of ladies who are dealing with guilt and shame.
During a question and answer time afterwards, Leslie spoke up unsolicited for the first time in two months (believe me I'd tried my hardest to get her to engage). She put the core truths of that story to the test. She said, "Is it true that you can't be forgiven if you don't want to change because that's what my friends told me because I'm a lesbian." And . . . things . . . got . . . weird.
Maybe it was just me. There's no reason why it should have gotten weird. We had literally been discussing abortion, self-mutilation and crack cocaine in the previous ten minutes. If there's an issue out there, these girls have lived through it. But homosexuality, that's the 'unforgivable' sin for evangelicals today. Adultery is frowned upon, alcoholism is scoffed at, but homosexuality is, well, just read the newspapers. Watch the culture war being raged between the church and society over tolerance and acceptance of the homosexual lifestyle.
Leslie's quiet, but she knew what she was doing. She dropped that bomb on me to see how the preacher would react. If God forgave the adulterous woman, what about her? Did John 8 apply to her, or is homosexuality the 'unforgivable' sin? After Leslie threw that grenade into the middle of the room, the entire dynamic of the conversation shifted. They didn't want to know about dinosaurs anymore (yes, that was a previous question), they wanted to know why the Bible was so out of touch with modern culture and why it condemned a lifestyle that everyone else seems to accept. If Jesus was so 'loving' and 'forgiving' (as they put it), why would he be so hateful to condemn the homosexual lifestyle? Especially if it's something that you're 'born with'?
My response was . . . what I'm going to write about tomorrow. Stay tuned!!!
 originally posted May 27, 2014. You can read part 2 here.