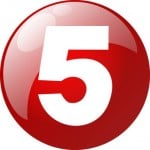 Happy Friday everyone! Here are five stimulating articles to keep you thinking through the weekend. Go to church somewhere! Be part of community!
5 Things I Wish Christians Would Admit About the Bible – Thought-provoking. Great read!
8 Ways to Stop Human Trafficking in Our Own Backyard – great thoughts if you want to join the fight.
Stuart Scott on the Beauty of Community – The world lost an incredible sportscaster this week. Here's a great quote from his life.
5 Things We (Millennials) Need to Hear at Church – Great words for anyone reaching the next generation!
News Weak – A great rebuttal to the hack n slash article on the Bible printed in Newsweek recently.