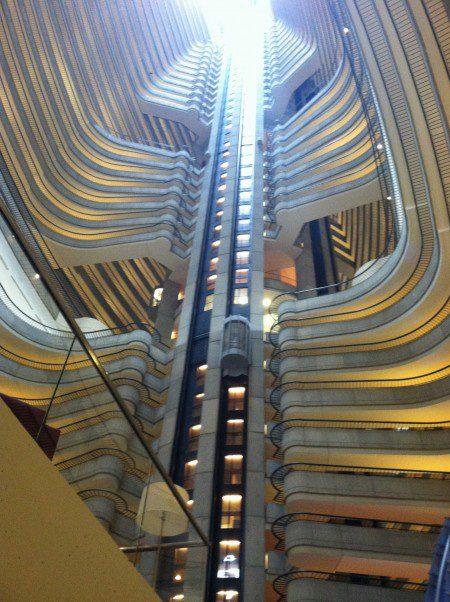 I spent last weekend in Atlanta for the American Academy of Religion's annual meeting, where I presented a paper on one of the panels hosted by the Pagan studies group.
Work restrictions meant that I could only attend Saturday and Sunday, so, sadly, I missed quite a bit. I also deal with a lot of anxiety around performance, so usually I can't really enjoy myself until my portion is done and I've had the opportunity to decompress (read: drink and clutch a stuffed animal).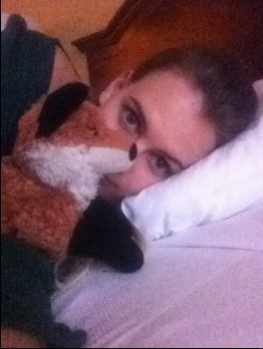 My panel's theme was "Tradition and Resistance in Paganisms" and my paper was titled Constructing an Authentic Witchcraft: Traditional Witchcraft, Wicca, and the Normalization of the Craft. It's part of a larger project, so I won't post it in full, but here's the gist:
Authenticity is something that really fascinates me, particularly in religion. It seems that no matter who we are, we seek to be real and genuine, without really spending a lot of time talking about what those things actually mean or entail. I've been watching this latest rise of vocally non-Wiccan—and often non-Pagan—forms of witchcraft, particularly on places like Tumblr, Instagram, and Reddit, and considering the quest for authenticity. Often, these kinds of witches (who use the terms traditional witchcraft or secular witchcraft, though either of these potentially involves myriad forms) are somewhat hostile to Wicca and contemporary Paganism, which are considered "watered-down" or "invented" in contrast.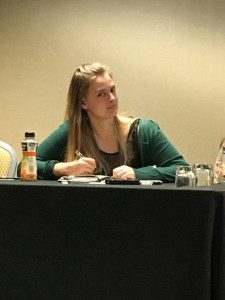 Now, obviously, we've got plenty of material about contemporary, non-Wiccan forms of witchcraft over the last several decades. Robert Cochrane is hardly news and (the now late) Michael Howard has been writing about this since forever. But I feel like interesting things happen on the Internet, particularly amongst young practitioners, who often can't afford to buy the expensive, hard-to-acquire books put out on, say, Three Hands Press or Troy Books. I also think there are interesting things to consider regarding gender and traditional witchcraft.
So I've spent the last couple of years reading as many primary sources as possible and talking to people (mostly online) who identify as traditional witches, drawing parallels with other religious movements (notably today's Emerging evangelicals and the Muscular Christianity popularized in the 19
th
century), and wondering how much of this is related to the increasingly institutionalized Paganism available, particularly in the United States (where most of the witches I know remind me more of the Christians I worked with in graduate school than they do the terrifying women I read about in fairy tales and legends growing up).
I do this—insomuch as objectivity is ever a thing—as a scholar and not as a practitioner, which is a fine line to walk. It's hard studying your own groups, and my advisors warned me of this early on, painfully aware of the pitfalls that most fall into (my MA advisor once responding with, "Sure, I'll give you feedback, but you're just going to do whatever you want anyway."). Sometimes I come off as callous. A big part of my job is describing what I see and coming up with ways to measure it, even if it's painful, even if I can't nuance things the way I want to (because material is oathbound, unsubstantiated according to any scholarly definition, or just impossible to convey meaningfully), and even if my subjects don't feel as though I've done them justice (this is almost always true, I've found).
I hope I'm at least empathetic and respectful.
It impacts my witchcraft practice as much as it does my scholarly perspectives.
The whole reason I wanted to do any of this—years ago—was because I felt like there weren't enough people in the academy taking contemporary witches (of whatever kind) seriously.
The AAR always reminds me that that's changing, whether or not we always agree with each other (we don't), use the same methods (we don't), or have the same goals (we don't).
Attending is always a treat. This year I had the added benefit of sharing drinks with Wendy Griffin (of Cherry Hill Seminary) and Phyllis Curott (whose books blew my doors off when I was a teenager, taking the Metro to school and learning to be a witch), swapping business cards with Helen Berger (whose work has been critical throughout my academic training and beyond), and hanging out with the always delightful Chas Clifton (who writes books, gets my humor, and has an awesome hat, even if he was't wearing it).