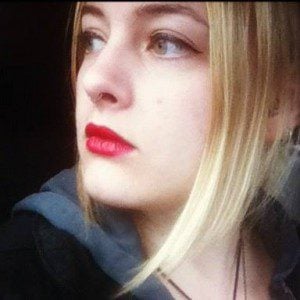 My name is Thorn Mooney and I'm a witch transplanted to Charlotte, NC from Washington, DC. I enjoyed the exceedingly rare privilege of being raised in a secular household and began studying and practicing various forms of witchcraft as a young teenager. Now in my thirties, I find myself a working Gardnerian priestess with a strong solitary practice that relies on techniques culled from an assortment of Western esoteric traditions and what is sometimes called "traditional" witchcraft. I'm also heavily influenced by an extensive academic background, having specialized in American religions, evangelical Christianity, and contemporary Paganism at the graduate level. I've worked as a university lecturer in a religious studies department, as a professional musician, as a tarot reader, and as a public high school teacher.
I'm the high priestess of Foxfire Coven, which is a traditional Gardnerian inner and outer court operating in the University area of Charlotte.
Other interests include historical European martial arts (HEMA), vintage guitars, long-distance hiking, traditional archery and bowhunting, and running. And, of course, my perfect Humane Society of Charlotte rescue cat, Oliver. You'll see a lot of him.
You can find me on my personal website, Thorn the Witch, as well as on Facebook, Twitter, Instagram, and Tumblr, should you find any of those platforms inviting. I also maintain a longstanding YouTube channel, where you can still watch old, embarrassing videos (and some decent ones) featuring wine and several very unfortunate hair color choices. You can also visit my tarot blog and website at Tarot Skeptic.
Unless otherwise noted, all pictures are my own.