Finding Solace in Nature
I am in the desert; my view is almost colorless.
Breathing in the dry air as the warm winds softly awaken my soul.
There is an oasis here, I am familiar with desert surroundings.
My trust in nature has always sustained me.
It has taught me many heart lessons.
Here in this place, an oasis, a place of life-giving greenery greets my view.
Reminding me that a moment of possible exists in the most impossible of places.
An oasis lives within each one of us, like the desert it is not always in sight.
Yet it is the beauty of our hope and self-awareness that we can tap into it.
Enabling us to see the uniqueness of our oasis through the eyes of our soul.
Delightfully creating a moment of joy."In the quiet of the desert,
My heart hears the music of my oasis calling.
My soul could taste her waters and feel the embrace of her shade.
I know she is there.
May the beauty of your oasis always be seen by your heart view.
From my oasis to yours.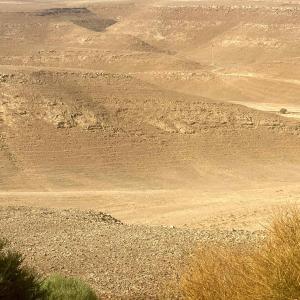 Morning Inspiration started off as a message of joy to a dear friend at a time of great illness and it slowly developed into the likes of storytelling and poetry.
I write my newsletter "Morning Inspiration" 3 times a week for souls all over the world in hope that it will offer a moment of awareness and make a moment better than the last.
My book, A Heart's Landscape, offers a collection of inspirations written over a period of 13 years. Each page contains a poem or story that is accompanied by a photo which has inspired me.
As a spiritual counselor, I find myself mostly inspired by the human spirit.
Sign up for my newsletter, Morning Inspiration !
Click here to learn more about my book, A Heart's Landscape
Join me on Instagram or Facebook
I am a regular contributor on Patheos.com, click here to view my recent articles