How Can We Affect Change
"How can we affect change?" is a question I continue to explore.
Since I grew up on a Kibbutz in Israel, Martin Luther King was a hero figure from afar.
I was so intrigued by his determination and faith to bring about change.
So much so, that I chose to write my senior high school paper on his influence on education in the United States.
The message that stayed close to my heart was the obligation we have to society and humanity at large to affect change.
How can we affect change?
The Basis for Change First Must Come from Within
As time approached me with a new view, change was knocking at my door.
When I sent my oldest daughter off to a year in Israel at the age of 18, my heart understood change.
Although I had been a peace and social justice activist, for most of my adult age, I realized the basis for change must first come from within.
You Are Your Own Hero
Letting go of what we no longer need or no longer does us justice is the beginning of feeling the power of change.
That takes courage and any time we use our courage we become a hero.
In short, you are your own hero; creating space and wisdom to help affect change.
All the while, hope and faith lead the way.
Change Is A Necessity
For every change you can be part of, a smile that hadn't existed may appear.
In a corner of this universe a difference can be made in one life, in one moment.
Securing opportunities filled with more joy, love and compassion.
Change is a necessity.
I believe that was MLK's message.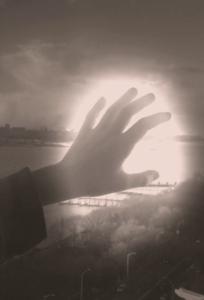 A Morning Inspiration About Change:
 Endings and beginnings, they happen.
Beginnings like endings hold a sacred space for change.
Change offers the ability to touch newness.
Newness holds the beauty of discovery.
Discovery unveils possibilities and lets the winds of hope blow.
May the breeze of change lift your soul to the heights it deserves.
If you liked this article, sign up for my newsletter, Morning Inspiration !
Click here to learn more about my book, A Heart's Landscape
Or join me on Instagram or Facebook
To read more of my regular contributions on  Patheos,  click here.