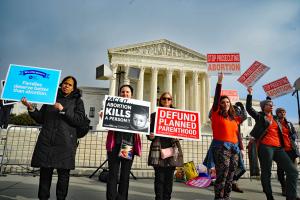 A journalist is used to seeing some off-the-wall comments underneath news stories. But one reader's comment, underneath a column I wrote last year on immigration, really made me shake my head.
"I'll bet Brian votes for pro-abortion politicians."
Say what?
The reader somehow inferred that from a column where I argued that we should treat migrants, regardless of their legal immigration status, as human beings.
"But, abortion!" a friend who saw the comment later jokingly told me on Facebook.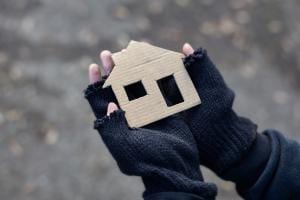 Shutterstock
Politically homeless
"But, abortion!" has become sort of a tongue-in-cheek retort in some Catholic circles to refer to arguments when the right to life is seemingly used by people to downplay or dismiss other important principles in the Church's social teaching, such as the preferential option for the poor, caring for creation, welcoming the stranger or paying the worker a just wage.
The right to life is a foundational issue, and I would argue that all the other rights we have, including those that are enshrined in the Constitution of the United States, really don't mean anything if we don't have the right to be born. As I see it, abortion is a social justice issue.
But as my opening anecdote suggests, the way we Catholics often talk about abortion has become sadly myopic, especially in our American political context where neither of the two major political parties offer platforms that are fully consistent with Catholic Social Teaching principles.
"Catholics have become politically homeless in the United States," Ray Flynn, the former mayor of Boston and United States ambassador to the Holy See, told the Zenit news agency in a 2004 interview.
Since that interview 15 years ago, things have arguably become more difficult for faithful Catholics who want to be good citizens, protect the unborn and advance the common good.
Democrats have solid ideas on consumer and worker protections, the environment, firearm regulations, immigration reform and healthcare. But they have become increasingly liberal on some social issues, especially abortion. The leading Democratic presidential candidates for 2020 want to repeal the Hyde Amendment, which prevents federal tax dollars from being used for most abortions.
Republicans are staunchly against abortion – President Donald Trump has nominated federal judges who are said to be pro-life, reinstated and expanded the Mexico City Policy and shifted millions of dollars in federal funding from Planned Parenthood. He has largely delivered on those campaign promises.
But the Trump presidency has also become synonymous with nativist and divisive political rhetoric, heavy-handed immigration policies such as child separation, not to mention racist dog whistle politics, chronic dishonesty, a disrespect for democratic norms, even an alleged disregard for the rule of law that has resulted in an impeachment inquiry.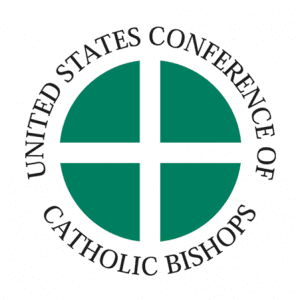 Preeminence
That is a vexing political picture for Catholics in the United States. But to hear some tell it, any legitimate concern one may have about a politician who claims to be pro-life automatically takes a backseat if the opposing candidate supports legal abortion. It's akin to a get-out-of-jail-free card for a politician who steals from taxpayers but promises them that they'll make abortion illegal.
That kind of thinking makes it more difficult, if not impossible, to have honest, straightforward and respectful conversations about politics, especially abortion. To further my point, an old high school friend of mine accused me of "supporting the murder of unborn babies" after I criticized then-candidate Trump in 2016 for his proposal to prohibit Muslims from immigrating to the United States.
I think that is what the "preeminent" abortion language debate was really all about last week at the U.S. Conference of Catholic Bishops' meeting in Baltimore.
In case you missed it, there was a discussion about whether to describe "the threat of abortion" as a "preeminent priority" for the USCCB in a new letter that will accompany Faithful Citizenship, the bishops conference's teaching document that seeks to form Catholics in becoming conscientiously discerning voters. The bishops voted 143-69 to keep that language in, but not before some bishops raised concerns that it did not reflect Pope Francis' priorities.
Cardinal Blase Cupich of Chicago sought unsuccessfully to include an entire paragraph from "Gaudete et Exsultate,"Pope Francis' 2018 apostolic exhortation on the call to holiness, where the pontiff wrote that the Church's defense of the innocent unborn must be "clear, form and passionate" while adding that caring for the poor, those already born, the elderly and the destitute were all "equally sacred."
Bishop Robert McElroy of San Diego took exception with the "preeminent" language, a formulation that he argued was not in accord with Catholic Social Teaching. The next day, Bishop John Stowe of Lexington, Kentucky told the bishops conference that he was concerned the language would be dangerously exploited by some to argue that the Trump Administration is pro-life, adding, "We have to acknowledge that the situation with asylum seekers, mothers and their children, is a life issue."
Bishop Stowe subsequently told the National Catholic Reporter that the understanding of abortion as a preeminent priority "has been exploited for too many elections."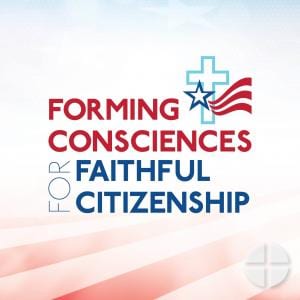 Discernment and Prudence
The bishop may have a point. Some of the more simplistic voter guides for Catholics that I've seen over the years were written in such a way that it was clear they were arguing that Christians only had one morally acceptable political party to vote for in that year's elections.
Faithful Citizenship takes a more holistic approach. In the document's accompanying letter, the bishops say abortion is a "preeminent priority" while adding "at the same time, we cannot dismiss or ignore other serious threats to human life and dignity such as racism, the environmental crisis, poverty and the death penalty."
The bishops in Faithful Citizenship articulate several principles that challenge Catholics on the left and the right:
"Abortion, the deliberate killing of a human being before birth, is never morally acceptable and must always be opposed."
"Our nation's continued reliance on the death penalty cannot be justified."
"Marriage must be defined, recognized, and protected as a lifelong exclusive commitment between a man and a woman, and as the source of the next generation and the protective haven for children."
"The Gospel mandate to 'welcome the stranger' requires Catholics to care for and stand with newcomers, authorized and unauthorized, including unaccompanied immigrant children, refugees and asylum-seekers, those unnecessarily detained, and victims of human trafficking."
"Care for Creation is a moral issue. Protecting the land, water, and air we share is a religious duty of stewardship and reflects our responsibility to born and unborn children, who are most vulnerable to environmental assault."
Welcoming the stranger, caring for creation, advocating to abolish the death penalty, taking care of the poor and standing up for the vulnerable who are already alive are moral imperatives, not "prudential matters" as some would suggest out of ignorance or cynicism. Implementing those imperatives into public policy and legislation is where prudence comes into play.
The current state of our politics does not always make it easy to make prudential decisions, especially in the voting booth. Unless a Catholic is voting for a candidate specifically because of their pro-choice position, which would entail a formal cooperation with evil, the Church allows for some leeway in this area, although the bishops and the magisterium have articulated important moral principles for the Catholic voter to internalize and prayerfully consider, ESPECIALLY the right to life.
So it's unfair to assume that criticizing Donald Trump for his immigration policies means someone is pro-abortion, just as it is to say that someone who voted for Trump because of his promises to appoint pro-life justices to the U.S. Supreme Court must be a racist or hate immigrants.
As always, a little charity on this topic would go a long way, especially in the comments section.