Every month, I'm fortunate that I get to explore an important topical issue in depth for Our Sunday Visitor.
In 2019, I had the opportunity to write a primer on the Church's social teachings on migration, a piece on what missionary work around the world looks like today, a look at what the virgin martyrs really teach us and a serious presentation on the Synod of Bishops on the Amazon, among others. In the coming months, I'll have "In Focus" packages examining the 2010 earthquake in Haiti, the importance of integrating the disabled into the life of the Church, and why marriage is an important vocation.
For the in-depth pieces I wrote for OSV in 2019, complete with sidebars, I've linked to the main articles in the subheads below.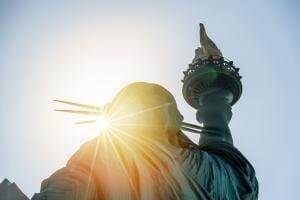 Immigration is one of those issues that polarizes Catholics along partisan-ideological lines. We often yell at each other about it, but rarely have substantive discussions where we understand the underlying principles while having honest disagreements on how to implement those principles into policy.
So that was why I wanted to write an In Focus package that presented the ins and outs of the Church's Social Teaching on migration. I aimed to put everything on the table as to what the Church teaches on the right of migration, what those teachings are based on, and what their real-life implications are. I know there are Catholics who just don't want to hear any of it; one person on Facebook told me the Church was flat-out wrong in its social teaching. But I hoped this would at least challenge some Catholics to reconsider how they approach immigration while informing others who are open-minded and believe it is important to welcome and care for the stranger among us.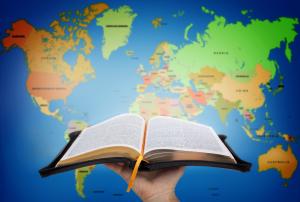 Last November,  John Chau, a 26-year-old American, was killed when he tried to contact a remote tribe on North Sentinel Island. Chau was a self-styled explorer and Protestant missionary, perhaps naive and possessing what some would describe as a bit of a messiah complex. Some of the media coverage and think pieces that followed his death were critical not just of Chau, but also of the very concept of mission work, with some commentators dismissing it as a relic of colonialism.
However, just before he ascended to Heaven, the Lord Jesus gave his apostles – and us – the mandate to preach the Gospel and baptize the nations. How do we do that in a modern world where interreligious dialogue is a priority, and where respect for local cultures and traditions is an important value? How do we do mission work in areas where there are remote tribes, where the government prohibits contact with them because of the risks of violence and disease? I tried to answer those questions in this piece.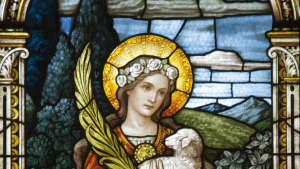 The lives of Sts. Cecilia, Agatha, Agnes, Anastasia and Lucy have resonated across centuries. They have been venerated for nearly two millennia and are immortalized in the Roman Canon. But to modern ears, the way their stories are often presented can sound problematic. To hear some people tell it, you might think those holy women were saints because they managed not to get raped.
In the Me Too era, where we are generally more aware of just how prevalent sexual violence against women is, I thought it was an important and timely subject matter to dispel the outdated view that the virgin martyrs were holy because they kept their purity intact. In fact, there were early canonized virgin martyrs who were raped before being killed. They didn't lose their chastity in being assaulted. Maria Goretti would still have been a saint even if she were violated.
The virgin martyrs, with their stories of heroic selflessness, nonviolent resistance to evil and single-minded focus on Jesus, all point to Christ as the center of their lives. That is what made them saints.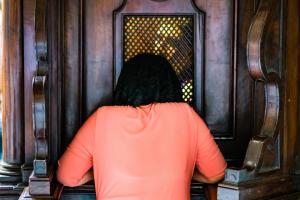 It is a common plot device in crime shows and murder mysteries; the priest who hears a murderer's confession and wants to help the authorities, but finds himself in an impossible situation because he can't break the seal of confession.
As to how common a serial killer or murderer actually actually confesses that heinous crime, it probably almost never happens. But governments from Australia to state legislatures in California in recent years have been seriously considering and enacting legislation to compel priests to report to the authorities if someone tells them in confession if they have sexually abused a child. This is a real issue that is not going away. In the coming years, we will likely hear of more of these kind of laws being passed and priests going to jail rather than break the confessional seal.
In reporting this story, I found it extremely interesting that no matter his character or temperament, whether he is a 'liberal' or a 'conservative,' a pastor or a culture warrior, virtually any Catholic priest would rather go to prison than betray a penitent who comes to him for confession. This piece explores why.

Before most American Catholics had ever heard of "Pachamama," there was already a lot of criticism, and a good deal of misinformation, in the months leading up to the Amazon synod, where bishops, priests, religious and laity gathered in Rome to discuss the myriad challenges facing the Church in the Amazon River Basin.
The synod's goal was to revitalize the Church's evangelizing efforts in the Amazon territory, and to do so by inculturating the Catholic faith into a more South American context, to give the Church an "Amazonian Face" that would make it look and sound less European. To some Western ears, that sounded like the synod was opening the door to paganism or watering down the Church's moral teachings. The Pachamama controversy strengthened those already deeply-held suspicions.
This preview piece was written in advance of the synod, and delves into the documents that informed the discussions in the synod hall, the context of the environmental degradation and exploitation of indigenous communities that was and is still happening in the Amazon River Basin, and how the synod was in the same intellectual and spiritual vein as Laudato Si, Pope Francis' 2015 social encyclical on ecology.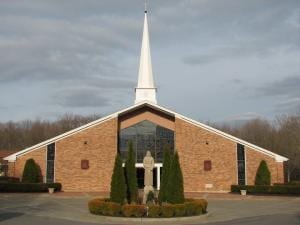 Chances are you don't think twice about moving to a different parish if you don't like the pastor, if the music ministry rubs you the wrong way, or if you just feel the traditionalist or charismatic parish up the road is more in line with your own personal spirituality.
Church law, thankfully, doesn't prohibit "parish hopping," but there are some things worth thinking about in a world where we are free to attend any parish we want. Does that divide us into "boutique parishes," where we segregate ourselves based on the style of liturgy or preaching? Does this contribute to polarization in our Church? It's a complicated picture, one that this piece tries to unpack.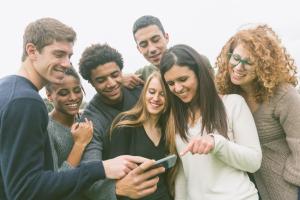 Young adult ministry was an important gateway for my reversion to the Catholic faith in 2004. I was fortunate to live in Fairfield County, Connecticut at the time, which had a vibrant and very active young adult Catholic ministry scene. I tried to recreate that kind of community when I moved a few years later to Southeastern Massachusetts, with mixed results.
In this piece, I interviewed the leaders of young adult ministries in several states, where I asked them how they organized their communities and how it benefited their spiritual lives. Because of just how transient the 20s and 30s are, keeping a young adult community going strong is tough, especially when people move around to different jobs or get married and begin having kids. This article turned out to be a more interesting piece than what I first envisioned when I started the reporting.