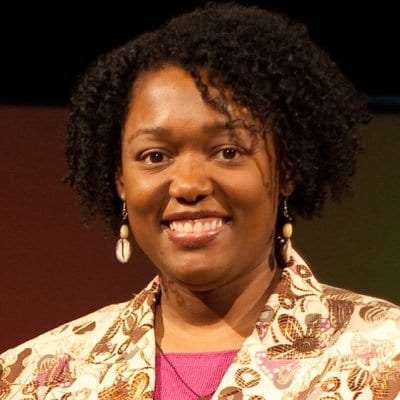 I had a GREAT interview this week for Our Sunday Visitor with Gloria Purvis, the host of the EWTN radio show "Morning Glory."
Gloria, who is active in Black Catholic social justice and pro-life ministries, has been speaking out pretty strongly lately on topics related to racial justice, systemic racism, bigotry and discrimination in the Church and wider society. Her tweets and radio segments are eliciting some strong responses, some of them very negative and hate-filled.
Excerpt:
Our Sunday Visitor: Where do you think the anger and hostility come from?
Purvis: The Devil. I honestly think racism is demonic. I think it's something we've never bothered to contend with seriously in this country. We haven't done it on a spiritual level. We haven't done it in terms of our policies to really try to effect change. We've done things like the Civil Rights Act and the Voting Rights Act, which are good, but I think we still have far to go.
There is this attitude of, "Why aren't you satisfied, Black people? It's better than what it was." That is an unfair question.
I may be biased – I did the interview after all – but Gloria's answers to my questions about Black Lives Matter, her own experiences with bigotry and what makes this present moment a real national reckoning with racism are worth the read. Click here for the whole interview.