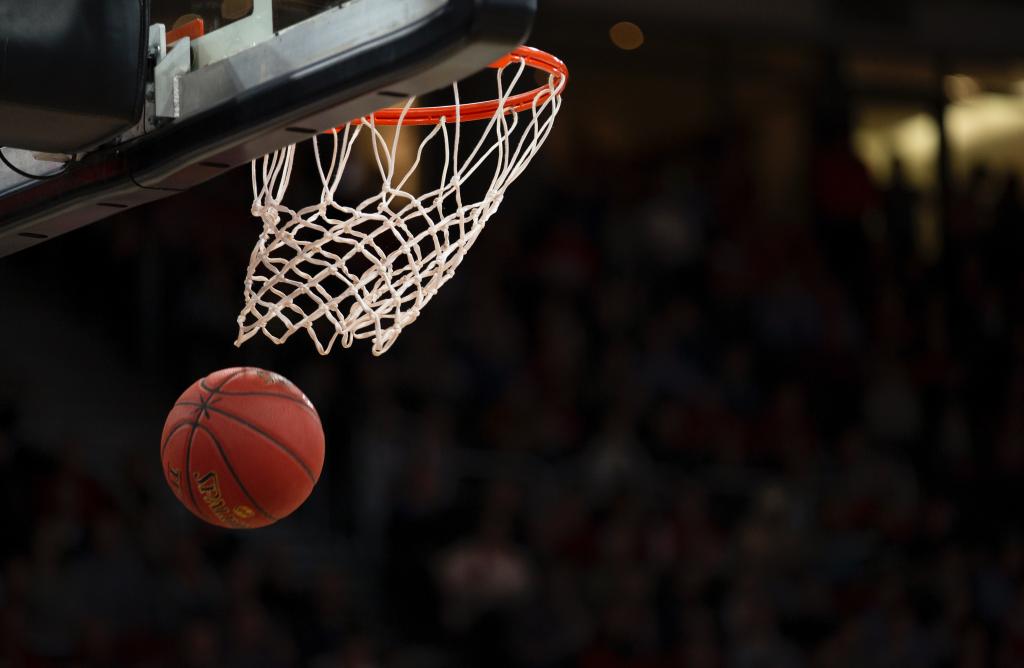 "That wasn't Michael Jordan. That was God disguised as Michael Jordan." That's how an astonished Larry Bird described the Chicago Bulls' star guard after #23 torched the Boston Celtics with a 63-point performance in the 1986 NBA Playoffs.
That anecdote is recounted in
The Last Dance
, a ten-part documentary released a couple of months ago by ESPN Films that tells the story of Jordan's career and the six NBA championships his Bulls won in the 1990s. The Bulls lost that 1986 playoff game in Boston, but Jordan's otherworldly performance on the old Boston Garden's parquet floor foreshadowed the dominance that would begin five years later with His Airness' first championship. Apart from an 18-month sojourn in professional baseball, Jordan led the Bulls to an NBA title in each of his last six full seasons in Chicago before retiring in 1998. (Jordan would un-retire in 2001 and play two seasons with the Washington Wizards, but that's neither here nor there). As a high school kid and a young adult during the Bulls' championship run, I was more focused then on hoping the Celtics would reassert
their winning pedigree
than on admiring the greatness of Michael Jordan. I now wish I had appreciated, in real time, the excellence that Jordan brought to the court because we really haven't seen his unique blend of talent, work ethic, dedication, competitiveness and drive since.
The late Kobe Bryant and LeBron James are first-ballot Hall of Famers and championship players in their own right, but in my opinion neither Kobe – as close as he came some nights to Jordan's level – nor Lebron now have the "it" factor that Bird saw as a spark of the divine in Jordan's game.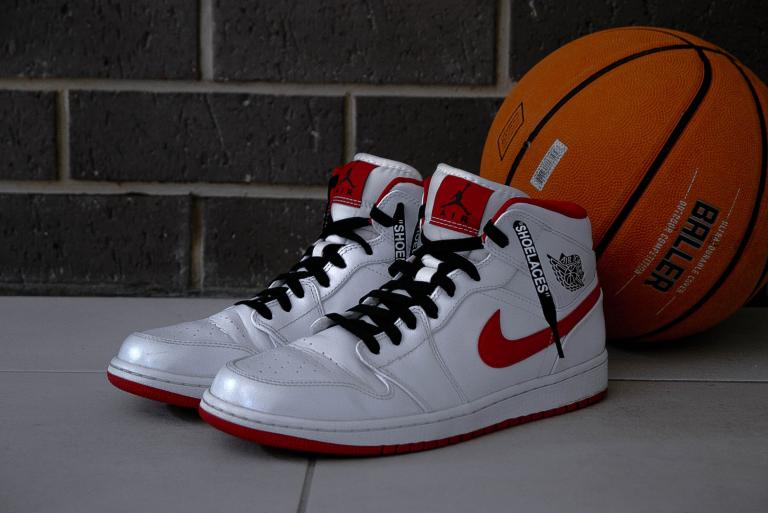 The Beauty of the Creator in Creation
Dramatic nature scenes – snow-capped mountains, picturesque sunsets, lush rainforests and stark deserts – are oft-cited examples of how creation can give insights into the majesty of the Creator. The Book of Wisdom (13:5) also tells us "through the greatness and the beauty of creatures one comes to know by analogy their maker."
We see God's truth, goodness and beauty not only in natural wonders, but in human beings who fulfill their potential, who become the people God made them to be. By answering the Lord's call in their lives and cooperating with His grace, every Christian can inspire others and set the world around them on fire, to borrow a favorite phrase of St. Catherine of Sienna's. Of course, God's greatness is not only reflected in the lives of the saints, in the grandest cathedral or the most spellbinding rendition of
Handel's Messiah
. Hints of the Divine Majesty are all around us; in an infant's smile, in a firefighter who risks his life to save someone from a burning building and in a meal so delicious it feels like it was "cooked with love." It turns out the Creator's power – even His universal call to holiness – can be echoed on a basketball court, through top-caliber team basketball and a player's dedication to hone and perfect his craft. The end result is so inspiring that people will turn out by the thousands to see a great player in action, or even just to see him for a second after the game.
Because of the disciplines that Michael Jordan cultivated in training drills, in practice and the weight room, he was the most free player on the court, able to tap into his talent at will and execute any play at any time, capable of hitting any shot whatever the game situation required. The same discipline Jordan brought to the game of basketball, I believe, translates to the spiritual life. To live out the Gospel to call to love God and neighbor as perfect as possible challenges the Christian to tame or harness their passions, or the appetites as they're sometimes called. We're not going to be the people who God made us to be if we're continually tripped up by an undisciplined sex drive, an anger problem, an inability to wake up on time or a subpar work ethic. We won't advance spiritually if we don't make commitments to disciplines such as regular prayer times, consistent spiritual reading, perhaps a daily rosary or a weekly visit to the Blessed Sacrament. Fasting gives added power to prayer, but it also strengthens the will, a quality Jordan had in spades and an attribute we need to become the kind of disciples who can love God and neighbor more perfectly.
The mentality Jordan brought to the game has additional lessons for the spiritual life. In The Last Dance, Jordan and those who know him talked about how "present" he was at any given moment on the court. In late-game situations, he wasn't scared to take the final shot because he wasn't afraid to miss it, which – some might think paradoxically – allowed him to come through in the clutch. That kind of detachment separated him from the players who let pride get in the way. Because of pride, we too are afraid to fail, to look foolish or open ourselves up to ridicule. We don't take calculated risks or go outside our comfort zones, even for the Gospel and Jesus' mandate to baptize all nations. As a basketball player, Jordan had no use for that kind of self-defeating pride. He brought a healthy in-the-moment perspective we would be wise to learn from, at one point asking, "Why would I worry about missing a shot I haven't taken?"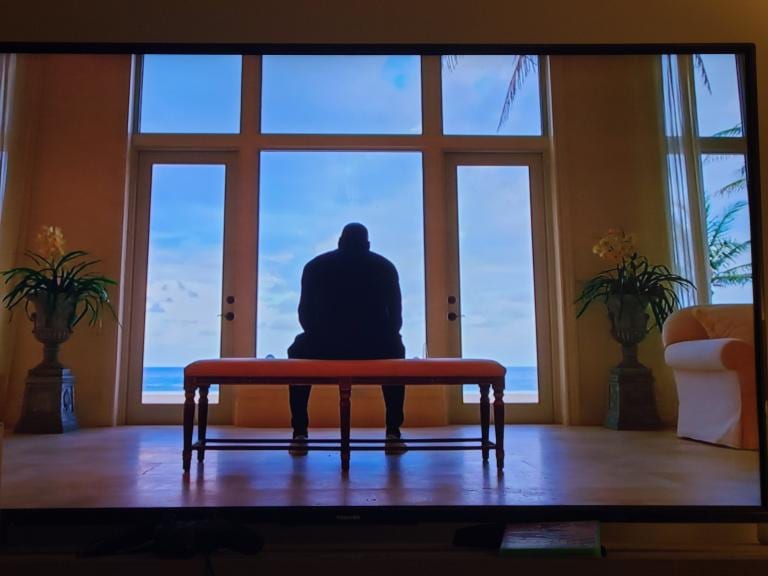 St. Jordan of Chicago? Not so fast.
Lest anyone get the wrong idea, I'm not advancing an early cause for the canonization of Michael Jordan. His uber competitiveness sometimes manifested itself in unhealthy ways, especially with how he reportedly bullied his teammates at times, once even punching guard Steve Kerr in the eye during practice. "Winning has a price," Jordan says near the end of The Last Dance's final episode. As he says that, you can see tears well up in his eyes as perhaps His Airness wonders if he paid too high a price for those six rings. "You can't take any of it with you," a good parish priest once told me when talking about career accolades and professional accomplishments. Indeed. The six NBA rings Michael Jordan won in Chicago, not to mention the MVP trophies and the Rookie of the Year award, will all remain on this side of eternity whenever His Airness meets His Creator. God will not judge Jordan by how full his trophy case but how he treated people and how he used the talents God gave him. The same will be true of us. Our Heavenly Father will not be impressed with how stacked our LinkedIn profile is so much as how we used the talents He gave us to advance The Kingdom.
If Christians take anything from "The Last Dance," I would hope it's that greatness is within our grasp if only we are willing to be as single-minded about the Gospel as Jordan was about winning basketball games. If we do that, we follow St. Paul's guidance in First Corinthians 9:24-25 to strive for a crown that doesn't perish the way an athlete's will. And if we live that out, perhaps those who see us in this life may recognize Jesus disguised as us.