Final pics of the Winter Service Retreat sponsored by St George Church, Pharr, Texas — again in Mexico …
Part 1 … Part 2 … Part 3 … Part 4… Part 5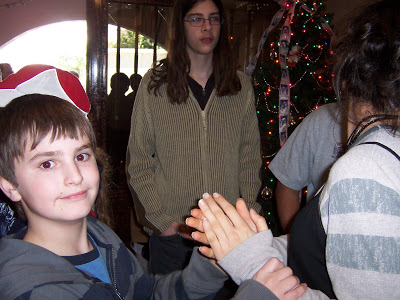 As evidenced by the tree in the background, the Retreat takes place each year just after Christmas. Youth from all over the country travel down to the Rio Grande Valley for a week of worship, fellowship, spiritual sessions, and service to the poor and needy.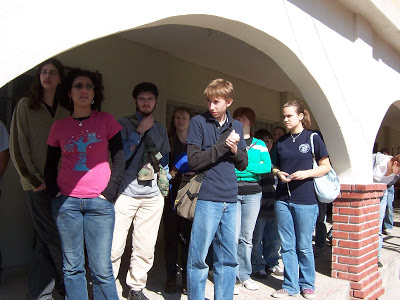 On this particular day, while visiting Casa Amparo Orphanage, here stands some of our group awaiting instructions on a favorite activity among teenagers …
Lunch.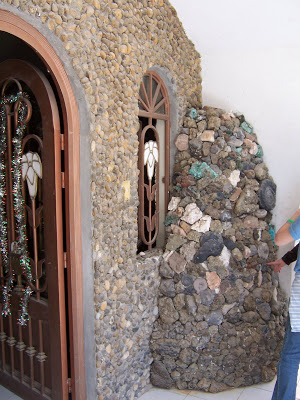 While we're waiting … isn't this cool? It's the entry to a small prayer chapel on the grounds.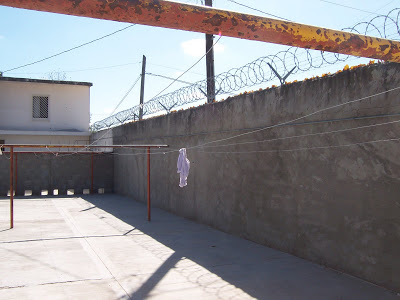 And this? This is the Orphanage/Convent dryer. (You know, like washer-n-dryer. Mr Maytag is never needed here.)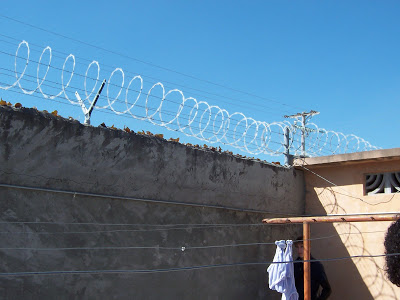 Notice the razor-wire fence tops …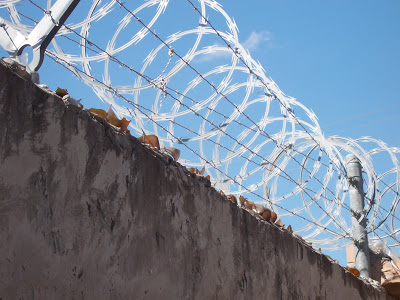 … especially the broken glass topped walls. These help prevent any residents from being abducted. Young girls, in this impoverished area, are often forced into working the streets for "survival."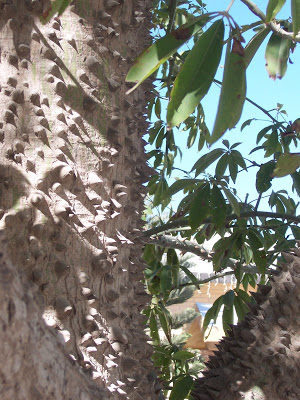 You don't even want to climb this tree!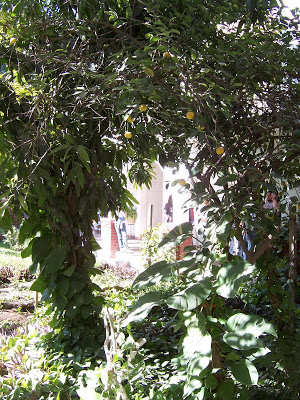 A citrus tree in the lush garden.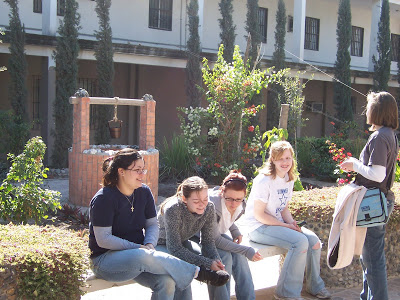 Some retreatants — after lunch, wishing for a siesta … happily awaiting the bus ride into the markets at Reynosa to do a little shopping before Friday's retreat's end.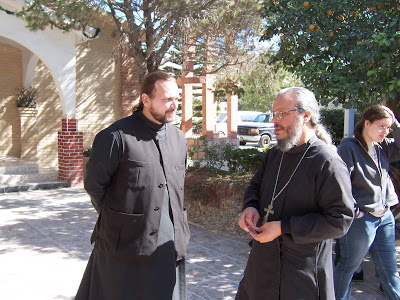 That's Fr Antonion Perdomo speaking to me, thankfully in English; I would be lost otherwise. He and his wife, Matushka Elizabeth, do a wonderful job of putting together — and pulling off — this event off each year. (Yet, their parish helps to feed the poor and needy year round!)
Pray for them, help them — join them next year in Pharr, Texas.