On Twitter, Google+, and especially Facebook, I share lots of links and things associated with Paganism and childbearing. Today I've rounded up the highlights from December.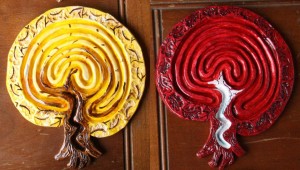 Here at Pagan Families we arrived here at Patheos, shared Molly's post about blessing ways, participated in the Amethyst Network's blog circle on Holidays After Loss, reviewed the Mother's Wisdom Deck, and published Julianne's meditations on birth art, as well as initiating the Wednesday Wisdom series.
What have you been reading or writing that we missed?