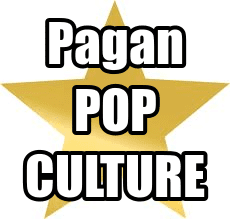 Paganism has always been treated as a curio by pop culture. It's something TV channels and newspapers wheel out at Halloween and then immediately discard. Celebrities interested in Paganism and the occult often side-step the issue, perhaps out of fear of ridicule or public backlash. The intersections between Paganism and Pop Culture are rather rare, but usually all the more interesting because of that. Here are ten of my favorites from the last 100 or so years. Since this piece ended up being extremely long and chock-full of pictures and video I split it up into two parts. You can find the second part here. Enjoy!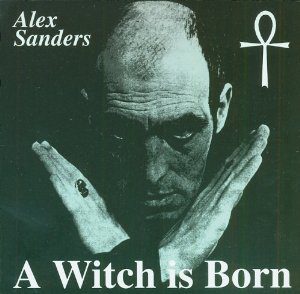 Alex Sanders records A Witch is Born. I don't want to say A Witch is a Born is a good record album, because it's not, but it is a very interesting artifact from the swinging early 70's. Released on high-profile major record label A&M in 1970, A Witch is Born contains an initiation rite performed by Alex and Maxine Sanders with Janet Owen (later Farrar) playing the role of initiate. Janet's future husband Stewart Farrar acts as narrator, and attempts to describe the action.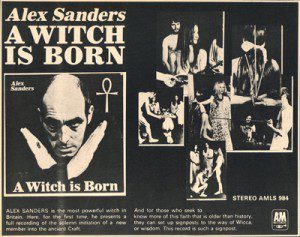 Occult recordings in the late 60's and early 70's weren't necessarily rare. The American band Coven's debut album released in 1969 features a complete (and often hilarious) Satanic Mass, but that mass didn't have Anton LaVey leading the proceedings. In an era with very few complete rituals in print, A Witch is Born was nearly revolutionary, featuring actual Wiccan rites performed and described by actual Wiccans. There are some silly sensational moments, most notably Wagner's Ride of the Valkyries blaring during Janet's initiation, but some positive ones as well. Hearing Maxine Sanders read Valiente's Charge of the Goddess is powerful, and probably even more so back in 1970 when it would have been a real revelation to much of its listening audience. A Witch is Born was even backed with an advertising campaign (the ad on the left here was in Rolling Stone magazine), though it was mostly forgotten after its initial release. Definitely worth tracking down if you are curious about Sanders or a fan of Wiccan History.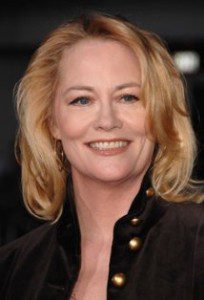 Cybill Shepherd thanks the Great Goddess at the Golden Globe Awards in 1996. Can you imagine the stir someone saying " . . .thanks to the Great Goddess in all her guises may she bring us peace, joy, and righteous anger, blessed be" at an awards show would cause in 2013? I can just imagine the flurry of activity on Twitter and the immediate call for boycots by right-wing Christian activists. Somehow though Cybill Shepherd got away with saying just those words while accepting a Golden Globe for best actress in a television series back in 1996. I still get tingly when I watch the acceptance speech on Youtube. She said "Blessed Be" in front of millions of people!
Shepherd continues to talk about religious and spiritual topics. In 2009 she stated on the record that she thought of herself as "a Christian Pagan Buddhist Goddess worshiper." Not a ringing Pagan endorsement, but not a complete end-around either.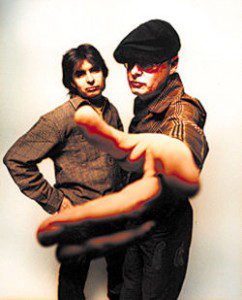 XTC release the album Apple Venus Volume One in 1999. XTC is probably best known in the United States for Dear God, which comes across as a rather explicit endorsement of atheism, but their best tracks contain a very strong Pagan-like element. Even the album containing Dear God* (1986's most excellent Skylarking) has its share of Pagan moments, most notably Season's Cycle ("summer chased by autumn . . autumn chased by winter . . .season's cycle go from death to life, bring a harvest or a man his wife . .) and the duo of Summer's Cauldron and Grass. While XTC's Andy Partridge would continue to play with Pagan/natural themes on the albums after Skylarking, they came to their strongest fruition on Apple Venus.
http://www.youtube.com/watch?v=NxDslRv6Mvk
XTC-Green Man
Hit play on the link above and I challenge you not to get caught up in the musical genius. There's the hypnotic drumming, the pipes, but most of all the lyrics. Why we aren't all chanting this song at every Pagan Festival in the English speaking world is beyond me. "Lay your head on the Green Man . . . Build a bed out of oak and pine," most certainly I will sir! Green Man is without doubt my favorite Pagan song of all time. Also worth noting are Harvest Festival (which was played at my wedding when my blushing bride walked down the aisle) and River of Orchids. Wasp Star (Apple Venus Volume Two) continues some of the Pagan themes (most notably on The Wheel and the Maypole) while rocking a little bit more.
Please to bend down for the one called the Greenman
He wants to make you his bride
Please to bend down for the one called the Greenman
Forever to him you're tied

And you know for a million years he has been your lover
He'll be a million more
And you know for a million years he has been your lover
Down through the skin to the core

Please to dance round for the one called the Greenman
He wants to make you his child
Please to dance round for the one called the Greenman
Dressed in the fruits of the wild

And you know for a million years he has been your father
He'll be a million more
And you know for a million years he has been your father
Run to his arms at the door

Lay your head, lay your head, lay your head, lay your head on the Greenman
Lay your head, lay your head with mine
Lay your head, lay your head, lay your head, lay your head on the Greenman
Build a bed out of oak and pine

See the Greenman blow his kiss from high church wall
An unknowing church will amplify his call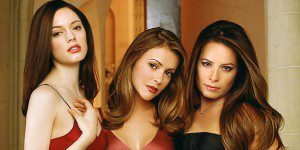 Charmed portrays Witches as the good gals from 1998-2006. I know what you are thinking, and I'll admit to my massive crush on Alyssa Milano (despite her being a Dodger fan, blech), and yes I used to watch Charmed every once in awhile with the sound turned off, but that's not the only reason it ended up on my list. Charmed presented "witches" in a positive light, and portrayed women as butt-kicking take no prisoners empowered individuals. I'll take the ladiess in Charmed over Sabrina the Teenage Witch anyday.
While Charmed certainly didn't present anything remotely resembling Modern Witchcraft, it did use some Pagan/occult terminology and a few mythological themes from time to time. Since the sound was never on in my house while I was watching the show I'm not really in a position to comment much more, but seeing Witches portrayed as somewhat serious protagonists was a major step in the right direction.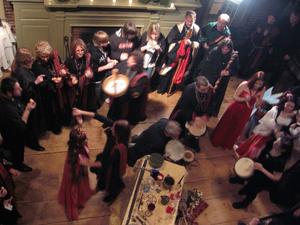 Witches with Silver Ravenwolf and Laurie Cabot airs on the Biography Channel, 2008. Witches which first aired on the Biography Channel back in 2008 and still pops up on television from October-December (Christopher Penczak told me that it gets a lot airings in December around Yule). Even five years after its premiere date it remains one of the better popular attempts to document Modern Witchcraft on the small screen. In addition to interviews with a lot of famous Witches, the special also includes a few glances at un-sensationalized ritual.
http://www.youtube.com/watch?v=HmMDypb8xBk
Witches (Part Six of Six)
Perhaps the best part of the documentary deals with the efforts of Roberta Stewart to include the pentacle on the grave-marker of her husband and other Wiccan soldiers who have died in combat. (That's the segment I've included here.) I'm not arguing that this particular documentary is the best thing since sliced bread, but it turned out a lot better than most on the subject, and there's something about seeing real Witches talk about Witchcraft without being the subject of ridicule that appeals to me.
*Technically speaking, Dear God was originally just a B-side on Skylarking and wasn't even supposed to be on the album. Due to the popularity of the song it was soon included as an official album track and has subsequently appeared on most pressings and in all digital downloads.