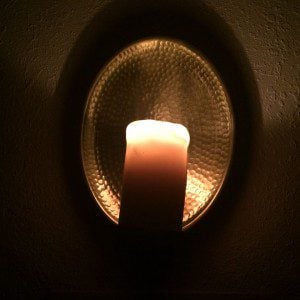 I've always believed in "big" definitions. I'd rather use an expansive definition that includes as many people as possible instead of one constructed to simply limit access. I believe in a big-tent approach to Paganism, and that approach extends to how I define the terms Wicca and Witchcraft. When asked to specifically state my spiritual path Wicca is probably the word that makes the most sense (though I often use Wicca and Witchcraft as synonyms depending on the context).
Over the last fifty years the word Wicca has become more inclusive. Words change, and try as some of us might, we can't control how a word is defined. At its start Wicca was only an initiatory tradition; to become a Wiccan one had to be initiated by another Wiccan*. This began to change in the 1970's and by the early 1990's Wicca had become something that was easily accessed. There are certainly types of Wicca that have remained initiate only, but in a more general sense Wicca is now something available to anyone willing to look, but that doesn't mean the word lacks value.
Wicca still means something, and while those of us who practice it might not all agree on certain matters of theology there are still a host of things that identify what we do as Wicca. Wicca is not a synonym for New Age beliefs and people shouldn't use it simply because it sounds cool. I am not the be all end all of what Wicca is and is not, but over the last twenty years I've seen a few things, and I think I have a good handle on what defines Modern Wiccan practice. Things that are Wiccan should look like Wicca, feel like Wicca, and operate like Wicca. If they don't do that they are something else. In other words, if I don't feel at home during the ritual it might certainly be Pagan, but it might not be Wiccan.
(Ten Raise the Horns points to the first commenter who figures out what recent blog post this entry was inspired by!)
Wicca is often defined by its ritual. No circle, no quarters, no mention of deity or Mother Earth . . . well then it's probably not Wicca. If there's one thing that the various traditions found within Wicca all share it's a skeletal ritual format. Wicca requires a circle (or at least some sort of oblong oval shape) designating sacred space, if you are trying to practice while sitting in a pew you aren't practicing Wicca. You might be using Wiccan concepts and ideas in whatever it is you are doing but it's not Wicca.
Even Witchcraft traditions that might have existed before Gerald Gardner went public in the early 1950's often use parts of his ritual formula. (This is called the Gardnerian Magnet by scholars, and while Wiccans are not "Gardnerians all" Gerald was pretty damn influential.) The reason for this is because the ritual structure first presented by Gardner and his early initiates works, and seems to make sense to a lot of people.
Wicca works best in covens, and not in groups of 200 people. Wiccan ritual was designed for small groups, and that's still where most of the work gets done. I've been a part of some great large circles, and I've lead some powerful rituals with a few hundred folks, but those are exceptions to the rule. Wicca is really about the coven experience, it's about participating with people one holds "in perfect love and perfect trust" and those two things are earned over time, not thrown together at the last minute.
The logistics of putting together monthly rituals with a hundred people is just too much for me to comprehend, and besides, any such situation is going to contain a revolving door of people. Every solid coven experience I've been a part of has allowed for every member to take part. That's just not possible with 100 folks. The coven experience is one that lets us cry, celebrate, and love without shame or fear. I'm far too self-conscious to do those things with people I don't know, and not ready for the bullshit that comes with opening the front-doors and allowing every attention-starved-seeker ten minutes in the circle spotlight.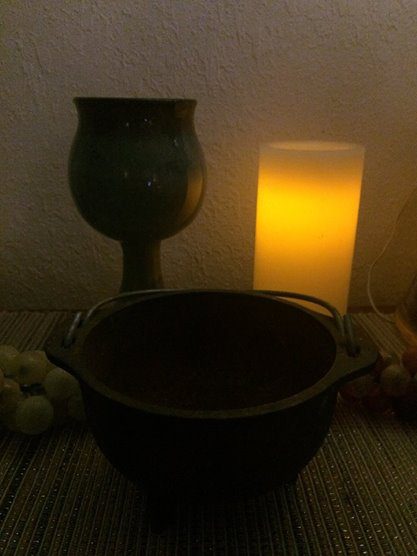 Wicca has seventy years of modern history, it should be used. Wicca has always been about creativity and moving forward, but that doesn't mean one should throw everything and the kitchen sink into its rituals. Wicca is not about New Age songs or trendy positive affirmations. Wicca has decades of circle-tested chants waiting to be chanted and is always looking for new ones written by those who know what it's like to gather "once in a month and better when the moon is full." I don't need to supplement what I do with trendy New Age ideas, a book full of Doreen Valiente poetry is usually more than enough for me.
Besides, using things from those who came before us (along with our own ideas and innovations) connects us with those individuals. When I recite the words of Gardner or Valiente (and several other Witches most people are not familiar with) I'm drawing them closer to my circle. I don't want to draw spirits and energies to my rites who don't share the same beliefs as me, I want to be dancing with Witches (tonight, and every other night)!
Priests and Priestesses are made, not self-appointed. How does one know they are a High Priestess or a High Priest? In a traditional coven it's often indicated by obtaining a certain degree or rank. In a more general sense it's determined when someone else recognizes another individual that way. From a very early place in my life as a Wiccan I lead ritual but it never occurred to me to consider myself a "High Priest" until someone else called me by that title. If someone has to apply that honorific to themselves they are probably not worthy of it.
Within Wicca I think we are all Priestesses and Priests, but I don't use the title "High" lightly. In my mind a High Priestess is someone qualified to teach the Craft and lead rituals, and is recognized as such by those in their community. (A community should extend outwards past any "cult of personality" too.) And just because this all sounds very group centric doesn't necessarily make it so. I've met many great solitary Wiccans over the years who qualify for the "High" honorific.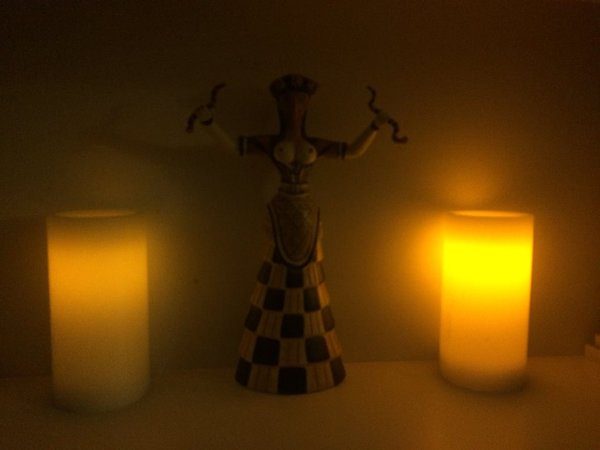 Wicca is never about a specific person. This is something that's often misinterpreted, but I think is extremely extremely important in this discussion. Wicca has never been a cult of personality or something about one specific individual. In many traditional circles the High Priestess leads the coven, but the tradition she leads does not rise and fall based strictly upon her involvement. If I left my coven tomorrow I think it would continue on without me and most likely thrive.
Cults of personality frighten me greatly (and they should frighten you too). Lasting Wiccan traditions are never built around one person. They might be greatly influenced by a particular individual, but if a tradition grows to a 100 people and isn't hiving (and therefore thriving) there's something rotten at its core. There's a tradition built around the BoS of Alex Sanders, but he and Maxine were continually elevating people to the third degree so they could lead their own covens and contribute to the tradition. If someone is the high muckety-muck, offers no room for advancement, demands money, and believes they will always be the high muckety-muck consult the Bonewits' Cult Danger Evaluation Frame.
Wicca has ethics. I'm not going to suggest that every Wiccan follows the Wiccan Rede of "an it harm none, do what you wilt" but Wicca has a strong ethical center. Ideally Wiccans don't manipulate others for personal gain or intentionally try to harm those around them for no reason. Being Wiccan is not a license for bad behavior or to do whatever one chooses. There are plenty of other religions that offer that as an option, or at least transfer the responsibility of one's actions to someone else. Do Wiccans sometimes fail here? Of course, even the best Witch is only human, but the Wise One learns from their mistakes and grows from it.
Wicca does not need the trappings of Christianity. I don't mind Christo-Paganism, but covens and circles shouldn't be built and organized like Christian churches. My sacred space contains no doors and my coven rarely meets on Sundays.
People are welcome to worship anyway they please, but if they are creating something new perhaps they should call it by a new name. Wicca is not a game, and it's not trend, and it's not a word to be used lightly. It means something to millions of people around the world. I want that to continue for decades to come. Blessed Be!
*In his books Gerald Gardner mentions "the Wica" like a tribe or group of people. I am "of the Wica" meaning I'm an initiate of those mysteries. That title, I think it's safe to say, remains for initiates alone.