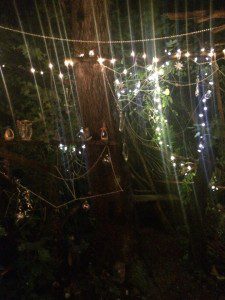 In April of 2014 I put together a somewhat-comprehensive list of Summer Pagan Festivals. It ended up with thousands of page views, which means it served some sort of need for lots of people. So here we are with the 2015 edition, its a little late, but technically it's not summer yet (not even close!); we aren't even past Memorial Day. Of course as I write this the Pagan Summer Festival Season has already kicked off, PUF started today!
Before we start, just a few notes:
-This is not a comprehensive list. There are probably over 100 different Pagan gatherings happening this summer. There are other listings out there with even more festivals. Click here, and here to see them. (Though you'll miss out on my snark and wit if you leave this page.)
-Because there are so many festivals happening this summer I've limited this list to the longer ones, if something is just a weekend event it might not be here.
-Just for fun each festival gets a song courtesy of me. If you are offended by my song choice for your festival, remember, this is my blog.
-If you have an event going on thats not on my list, leave some information about it in the comments. People will see it there.
-The "Names" part is not meant to imply that the folks listed there are any more important than anyone else. Most of them are just people I recognize and I've included them to give people a feel for the festival. Besides, a lot of people go to festivals for workshops and concerts. Also if there's a person from Patheos Pagan speaking I made a big deal out of it because this is Patheos Pagan and I'm the channel editor here. Sorry for the favoritism.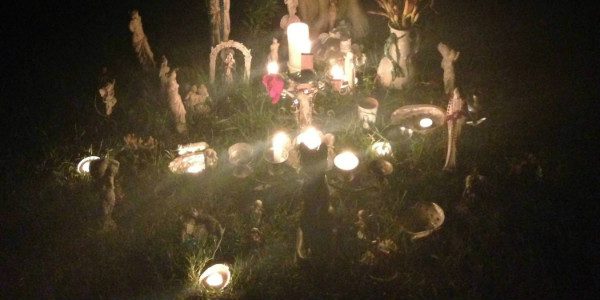 Pagan Unity Festival (PUF)
Location: Montgomery Bell State Park, Burns TN
Dates: May 14-17
Cost: Day passes start at 35 bucks, 105 for a weekend spent in a tent.
Names: Oberon Zell, Dorothy Morrison, Gypsey Teague
Let's just say this, if I'm not at PUF next year as a guest speaker I'm resigning from Paganism. Becoming channel editor here and releasing a book through Llewellyn were all done just so I could be a guest presenter at PUF.
Theme Song: Rocky Top by the Osborne Brothers. This festival is in East Tennessee, I don't really have much of a choice here.
Rites of Spring
Location: Southwestern corner of Massachusetts
Dates: May 20-25
Cost: 260 for the week, Meal plans available starting at 90 dollars. Heated cabins available.
Names: Ivo Dominguez, Orion Foxwood
The downside to putting this list together so late in the season is that some festivals don't have same day registration. Rites of Spring is one of those, and it starts in just five days. Sorry for being lazy.
Theme Song: Spring by Richard Shindell. You aren't a Shindell fan? Shame on you.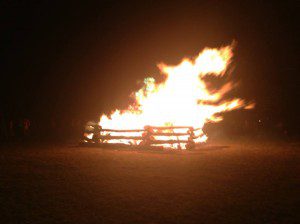 Heartland Pagan Gathering
Location: Camp Gaea, McLouth Kansas
Dates: May 21-25
Cost: 100 dollars for the week with camping, meal plans also avaialble.
Names: SJ Tucker, T. Thorn Coyle, Molly Khan
I've always lamented not making this festival. If I had my Midwest experience to do over again I would find a way to make it to Heartland. Of course if I keep whining in this space maybe they'll invite me one of these years! Do they not realize how awesome my workshops and rituals are? Seriously, look up "Mankey" there's no better reviewed guy in all of Pagandom. Also our own Molly Khan from Heathen at Heart will be there, since this is my list I'm going to highlight Patheos Pagan writers as often as possible.
Theme Song: Turn on Your Heartlight by Neil Diamond. I think Heartlight sort of sounds like Heartland and I'm a huge Neil Diamond fan (seriously).
The Gathering of Pagan Souls
Dates: May 21-25
Location: Near Leavenworth Kansas
Cost: 125 bucks, meal plans also available for another 125
Names: Wendy Rule, Raven & Stephanie Grimassi, Ed Fitch
The worst part of doing this (very long and time intensive) list is that it makes me feel like a failure. How many special guest stints am I doing at festivals this summer? Zero. How many are Raven and Stephanie doing? Like 2000. They have more appearances lined up than there are days in the year. Do you know how this makes me feel? Like a big loser.
Do you know where these rants come from? Deep seated jealousy. Gathering of the Pagan Souls!?!? That's an awesome name and instead of being there I'll be here chained to my keyboard blogging and scheduling Facebook posts for Patheos Pagan. This festival has a great line up of speakers and the website makes everyone seem so nice.
Theme Song: Preacher's Daughter by The Refreshments. After Led Zeppelin The Refreshments (and front-man Roger Clyne) are my absolute favorite band and Preacher's Daughter has the line "shot at Leavenworth" so it works here. I had a thing for a preacher's daughter once too; it didn't work out because she wanted to convert me to Christianity and I love this Witchcraft stuff way too much.
Free Spirit Gathering
Dates: June 16-21
Location: Ramblewood Retreat Center, Darlington Maryland
Cost: 280 for the whole event, sliding scale and day passes too.
Names: Ivo Domínguez, Raven and Stephanie Grimassi, SJ Tucker
Ramblewood is one of my favorite Pagan event areas ever. It's homey and lovely, and has a great drum circle area, a great covered pavilion for concerts, and good workshop areas. You'd probably be surprised by how many festivals put speakers in fields free of shade and full of mosquitoes. Good speaker line-up this year too even if they are missing Jason Mankey author of The Witch's Athame.
Theme Song: I'm Free by The Soup Dragons. You don't remember The Soup Dragons, but you probably remember the song "I'm free to do whatever I want, etc etc." At FreeSpirit you are free to do whatever you want within reason.
Wiccan Fest
Dates: June 10-14
Location: Mansfield Outdoor Centere, Mansfield Ontario Canada
Cost: 192 with camping, 209 for a spot in a cabin. Meal plans for 75 dollars.
Names: Prudence Priest, Cora Flora
I'll have a huge spot in my heart for Wiccan Fest until I die or they say something bad about me, it's the festival that allows me to honestly say that I'm an international presenter. Seriously, so many nice people and the best drum circle in Pagandom.
Theme Song: Fly by Night by Rush. I know what you are thinking: "how cliche to choose a song by a Canadian band Jason." I know, it's lame, but when I used to visit Wiccan Fest I literally flew in by night because they never seemed to what to let me in at the border.
Pagan Spirit Gathering
Dates: June 14-21
Location: Stonehouse Farm in Northern Illinois
Cost: 270-290 dollars depending on when you register
Names: Janet Farrar & Gavin Bone, Laura Gonzalez
My first ever big Pagan Festival was a PSG and I absolutely love Selena Fox, so obviously I love this festival. Also, it's gotten huge since moving to Illinois! Huge I tell you! It does look a little light in the programming department, and I do have that week free PSG!
Theme Song: The Hollow by A Perfect Circle. Circle is a near perfect organization, and I feel a bit hollow since I won't be there. Easy pick for the song!
Wisteria Summer Solstice
Dates: June 18-21
Location: Wisteria Campground, near Athens Ohio
Cost: 120 for the four days, day passes available
Wisteria has my favorite music-stage in Paganism, it's so big and high-up it makes every concert feel like a major event! Also Wisteria is plenty pretty and is full of nice people.
Theme Song: Steal My Sunshine by Len. There are some nasty thunderstorms from time to time in Southern Ohio, and when they roll in I often find myself saying "don't steal my sunshine."
Earth House Midsummer Gathering
Dates: June 21-28
Location: Eagle Cave Campground, Blue River, Wisconsin
Cost: 135 dollars for the week
Names: Estelle Daniels, Ken Ra, We the Heathens
I don't know anything about this festival, Shelly asked that I include it in the comments section and when she asks me to make a change I listen. So I was poking around their site and apparently they have a "brewing contest" at Earth House, a brewing contest! These sound like my people, plus they have morning coffee on the schedule. As long as that morning coffee isn't at 7:00 am we're cool!
Theme Song: Our House by Madness. Every Pagan Festival has a touch of Madness to it, that's what makes them fun.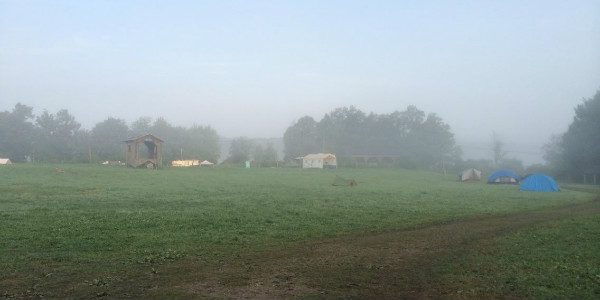 Horn & Honey
Dates: June 26-28
Location: Camp Midion, Springville Indiana
Cost: 65 dollars for the weekend
Names: Ed Fitch
This is a festival all about the Horned God and the Fertility Goddess, it had to be on my list. Also Ed Fitch is someone who single-handedly changed American Paganism with the publication of Magical Rites from the Crystal Well back in the 1970's. Also they asked me if I wanted to go last week, I haven't heard anything since, but good (horned) gods!!? This was made for me. Also Camp Midion is home to a full summer's worth of Pagan stuff.
Theme Song: Great God Pan by Blood Ceremony. Hello awesome song about Pan, here's a whole festival sort of about Pan.
Michigan Pagan Fest
Location: Belleville Michigan (near Detroit)
Dates: June 26-28
Cost: 75 dollars
Names: Janet Farrar & Gavin Bone, Holly Allender Kraig
This sort of breaks my rule about what festivals I'll put in this space because it's a weekend-only event, but I used to live near by. I was the also special "local presenter" at MI Pagan Fest once, though by the time it happened I was already living in California. I had a good weekend though.
Theme Song: Detroit Rock City by KISS. Belleville is essentially Detroit, and Detroit is rock city. Did you know that Dokken was selling out 2000 seat concert halls in Detroit in the mid-90's? Well now you do.
Chrysalis Moon
Dates: July 8-12
Location: Camp Midion, Springville Indiana
Cost: 80 dollars, cabins available
Names: Reverend Patrick McCollum, Pictus
I almost got invited to this festival last year and then this year rolls around and I don't hear anything! And then I noticed they had booked Patrick McCollum. If I had my choice of me or Patrick I'd choose Patrick too!
Theme Song: Calling the Moon by Dar Williams. Both the event and the theme song have "moon" in their titles! Perfect!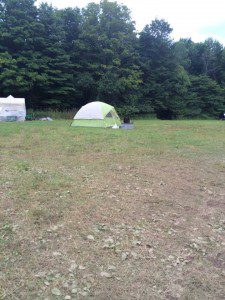 The Starwood Festival
Dates: July 8-14
Location: Wisteria Campground, near Athens Ohio
Cost: 195 dollars for the week, weekend passes also available
Names: Oberon Zell-Ravenheart, Ian Corrigan, Dragon Ritual Drummers, Rev. Ivan Stang
Well look there's our own Ian Corrigan in that list of names! Also I've had a giant man-crush on Oberon since I was a 21 year old Pagan. In addition I'm as funny as Ivan Stang in my day-dreams. Oh, I also love the Dragon Ritual Drummers. This looks like a winner of a year for Starwood.
Theme Song: Aquarius/Let the Sunshine In by The Fifth Dimension. I've always felt the buying a ticket to Starwood was like buying a ticket to an alternate timeline where we (the hippies) won! In my heart I will always be one of the Starwooded.
Sirius Rising
Dates: July 13-19
Cost: 180 dollars for the week, sliding scale after the 14th
Location: Brushwood Folklore Center, Sherman New York
Names: Peg Aloi, Lilith Dorsey
Peg and Lilith both write here of course, and I've spent many a good hour/evening/night at Peg's campsite at Brushwood talking to the both of them. Brushwood is one of my five favorite places on the entire planet and I'm very sad that I won't be there this year. People often refer to it as "home," and I understand why.
Theme Song: Stargazer by Rainbow. I love Sirius Rising, I also love Ronnie James Dio who was with Rainbow when this song was released. The song features the line "I see a rainbow rising," and this festival is called Sirius Rising, makes sense now doesn't? Also the stargazing at Brushwood is tremendous.
Summerland Spirit Festival
Dates: July 11-19
Cost: 340 bucks for nine days with a meal plan, 180 without. Sliding scale after the start of the festival.
Location: Turtle Creek Glen, Clayton Wisconsin
Names: Sonja Sadovksy, Steven Posch, Tuatha Dea
Since I'm not going to Sirius Rising this year you'd think that the Summerland people would have called me by now, but no! Not even an email! Probably because they are all Wisconsin Badger fans and I wear my Sparty-love with pride (Go Michigan State!). Oh wait, Pagans don't watch sports, so that can't be it. I loved Sonja's first book, and I've never heard a bad word about this festival.
Theme Song: Best of Times by Styx. Every year when I do these lists I find myself enraptured by the Summerland website, everyone on it just looks so damn nice, and like they are having the "best of times."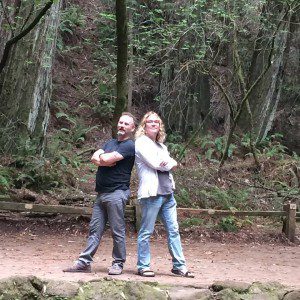 Many Gods West
Dates: July 31-August 2
Location: Olympia Washington, The Governor Hotel
Cost: 40 to 50 dollars depending on when you register.
Names: JASON MANKEY, JOHN BECKETT, CONOR DAVIS, GWION RAVEN
It's like a Patheos Pagan get together! Lots of Patheos Pagan folks going to this, probably because our own Niki Whiting is one of the organizers. Can I tell you something in confidence? I love Niki Whiting! Also, I haven't written my workshop for this festival yet.
Theme Song: My Sweet Lord by George Harrison. Not cool that a conference on polytheism got a song that screams monotheistic privilege? Probably not, but I went there.
Kaleidoscope Gathering
Dates: July 29-August 3
Cost: 140 loonies for the whole festival, day passes and sliding scale after the festival starts.
Location: Raven's Knoll, Eganville Ontario Canada
The theme this year is Bone Dance, that sounds pretty cool, right? (As you can tell I'm running on fumes at this point in the list, these things take forever!)
Theme Song: Roll the Bones by Rush. More Rush for a Canadian festival, I'm awful, I know. But their website has a sub-header on it with the words "roll the bones," and this song popped into my head.
Sacred Harvest Festival
Dates: August 3-9
Location: Southern Minnesota
Cost: 90-140 dollars depending on how early you register, day and weekend passes available too
Names: Joy Wedmedyk, EmrysAnu, Kari Tauring
There's something truly beautiful about the Midwest in the late summer. It can be dangerously hot in August, but the nights are like gifts from the Goddess herself. I've never heard a bad word about Sacred Harvest and think you should visit if you live nearby. I'll always owe HarmonyTribe because one of their own created the original Jim Morrison Ritual.
Theme Song: Heart of Gold by Neil Young. Heart of Gold is from the album Harvest, get it? There's just something that sounds very Midwestern about this song, and Minnesota is the heart of the Midwest.
Dragonfest
Dates: August 5-9
Location: Rustic Creek Ranch, Pike National Forest, Colorado
Cost: 115 dollars, weekend passes available
Isn't there just something cool about the idea of a festival in a flipping National Forest? I can't even by snarky about that, it's just awesome. They also have an emergency action plan in case of a forest fire up on the front page of the Dragonfest website. Admittedly forest fires aren't cool (figuratively or literally) but it just makes me feel like this festival is really in the out of doors.
Theme Song: Rocky Mountain High by John Denver. There are mountains to be seen here, so this is the song they get. It's my list.
Pan Pagan Festival
Dates: August 5-9
Location: Rising Sun Family Campground; Monterey, Indiana.
Cost: 70 dollars pre-reg, 85 at the gate.
Names: Murphey's Midnight Rounders
This is the 39th Pan Pagan Festival, making it one of the oldest (if not the oldest) Pagan festivals in Modern Paganism! How old is 39 years ago? That's 1976, which is pre-Pink Floyd's The Wall and Fleetwood Mac's Rumors. I can't imagine a world without Go Your Own Way in it, Pan Pagan festival is so old that it can buy its own drinks at the bar. They must be doing something right.
Theme Song: Silly Love Songs by Paul McCartney and Wings. People have apparently been in love with the Pan Pagan Festival for a very long, and this was the number one song of 1976.
Harvest Gathering
Dates: August 13-16
Location: Camp Cedarcrest, Orange Connecticut
Cost: 120-265 depending on meal plans and how one camps (tent or cabin), day passes available.
Names: RONALD HUTTON, Courtney Weber, Raven & Stephanie Grimassi
If this festival had just invited one more guest speaker it might have had the absolute best line-up out of all the summer festivals. I wonder who that one speaker could be, maybe he has blonde hair and is quite full of himself? Seriously though, Ronald Hutton!?!? That's awesome, and Courtney Weber had a guest post on Patheos Pagan just last week, and I ran an excerpt from her book on this blog! She's pretty cool.
Theme Song: Amaranth by Nightwish. No real reason, other than this festival's website makes mention of being "transported to the Light and Dark Faery Courts in the evenings" and this song is cool-sounding, like that idea.
Support Pagan Festivals! Go to them! Or at least let people know they exist! Write about the one you are mad at me for not including in the comments section.
Help me out! Like Patheos Pagan on Facebook!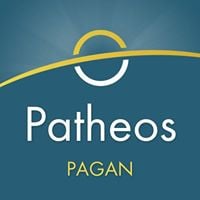 CLICK HERE TO "LIKE" PATHEOS PAGAN ON FACEBOOK
It's easy to do, like Patheos Pagan and Raise the Horns on Facebook!