Welcome to the fourth edition of Summer Pagan Festivals. For reasons I'm not quite sure of I spend hours every Spring putting this list together. (Oh, I know why I do it, I do it because I love!)
Before we start, just a few notes:
-This is not a comprehensive list. There are probably over 200 different Pagan gatherings happening this summer. There are other listings out there with even more festivals. Click here to see Linda's list, and here to see a few from the Witch's Voice, and scroll through The Witch's Voice in your local area too for even more events too. (Though you'll miss out on my snark and wit if you leave this page.)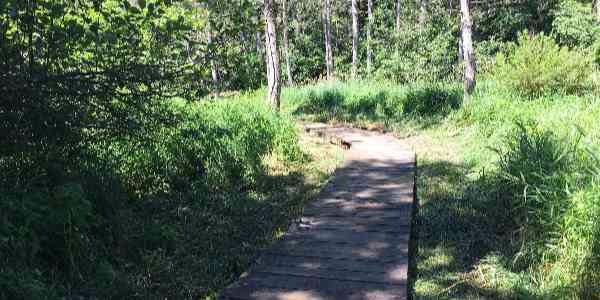 -I'm one person, I'm not perfect, and there will inevitably be a mistake or two on this list. Perhaps I screw up a festival date, or include the wrong guest speaker, you know what, it's not the end of the world. So if you have to call me out on a mistake, please be kind about it.
-This list is limited to longer festivals, no one day festivals, no picnics. It's also a "general Pagan" list, so there are no Asatru events, Reclaiming Witchcamps, or Gardnerian Gathers. You can leave information about shorter festivals and more tradition specific things in the comments section.
-Just for fun each festival will be connected to a song from "The Summer of Love," the name given to the summer of 1967. Don't like the song given to your festival? I don't know what to tell you, this is my blog and I make the rules. Besides, it's all just in fun.
-My wife says this article reads like it was written by a chipmunk on speed, that was intentional. Much of what's written here is kind of absurd.
-I list presenters and groups when that information is available, and sometimes last year's guests. I don't list all of them, and who I list reflects my biases. Of course my name is in huge letters.
-And I know that every festival is better than my description, but if I've never been to your festival I don't know what to say exactly. None of this is meant to be taken all that seriously, it's just that writing a paragraph or two about your festival is probably more fun than just a generic listing.
-This post is over 8000 words long so it's divided into sections. If this bothers you, I'm sorry, but it should make for faster page loading times so it's not just about getting extra page views or something.
-These lists take hours and hours of work. Please share this on social media if you found it enjoyable or valuable. I don't generally beg for such things, but this post is literally thousands of words and took several hours out of my life.
Let's get started!
April & May Festivals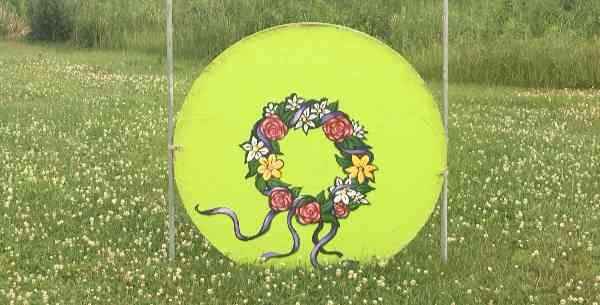 FLORDIA PAGAN GATHERING
Location: Retreats By the Lake, Lake Well Florida
Dates: April 19-23
Cost: 125 bucks, weekend and day passes available too.
Names: JASON MANKEY (that's me!), Patti Wigington, Jason Augustus Newcomb (another Jason?), Wendy Rule, Brian Henke
The Florida Pagan Gathering has always felt like the kick-off of the Summer Festival Season, and usually comes around when I've finally gotten my clothes all washed after the February/March indoor events. I'm going to be there this year and I'm super excited! This is one of those festivals I've always wanted to visit and now here I go! I guess you have to start the festival season early in Florida because if you don't, you'll be having festivals in 100 degree heat, and Witches are known to melt (at least this one). I will also add that Florida Pagan Gathering lists their presenters before their musical guests, which is kind, but Wendy Rule and Brian Henke are far more interesting than me or Patti (sorry Patti).
Summer of Love Song: BREAK ON THROUGH by The Doors. Break on Through is the beginning, and here we are, the beginning of our list. Also, I'll be there and I love The Doors.
THE GATHERING OF ALL PATHS
Location: Casa, Arkansas
Dates: April 21-23
Cost: 50 Bucks for three days, day passes available, meal plans
Names: Rev. Fr. David Springer, Athena Bettorf, Rowena of the Glen
The first three festivals on this list are all from the South! Wow. Added to my 2016 list three months ago in the comments section, I thought I should include it here in the 2017 edition so people might actually see it. This is the only festival on my list where children and young people (17 and under) get in free with a can (or bag I presume) of coffee. That's important because there is no such thing as a Pagan festival without coffee. Seriously, you got to have coffee.
Summer of Love Song: SILENCE IS GOLDEN by The Tremelos. Why Silence is Golden? The population of Casa Arkansas is only 121 people. Four covens moving in could probably take over that entire town.
WYLD FIRE BELTANE HUNT
Location: Springfield, Louisiana
Dates: April 27-30
Cost: 50 Bucks
Names: JASON MANKEY (that's me now twice!), Beth Patterson
So I was warned before I took this gig that the Fire Beltane Hut is pretty "Beltaney" for lack of a better word. Gotta say, it looks like a lot of fun, and I don't think I've ever seen a four day Beltane celebration focus so much on just Beltane stuff. Take a look at all the stuff going on here, it's all sexy and flirtatious and I'm guessing that I'm really going to regret going alone. So if you are in the area and want a date for Beltane at this festival I'll be available (the wife is staying at home). Even if you have no desire to visit this little gathering, check out the website because it's kind of what I've always wanted Beltane to look like. Why they invited an old man like me is a head scratcher, but I'm excited!
Summer of Love Song: SOMEBODY TO LOVE by Jefferson Airplane. Something tells me at Beltane that I'm going to want somebody to love, and that I'm going to need somebody, and I'll have to find somebody to love (at least near by).
BELTANIA
Location: La Foret Conference and Retreat Center, Colorado Springs, Colorado
Dates: May 18-21
Cost: 90 bucks for all four days, weekend and day passes available too.
Names: Amber K, Azrael Arynn K, Venee Lotusfire
I like the name Beltania, it sounds like something out of a fantasy novel. Did you know there are about 500 people who go to this festival and that it's in its tenth year? I had no idea until last year when someone left a comment about it (thanks Joy!) on the 2016 edition of this thing. Also, did you know that Amber K's True Magic was one of the most influential books of my baby Pagan life? It was, seriously, so I'm jealous of all those people who get to spend a magickal weekend with Amber K at a festival that sounds like a fantasy kingdom. How cool would that be?
Summer of Love Song: TAKE IT BACK by Sandy Posey. Don't know Sandy Posey? You should, her 60's singles were a mix of pop and country and lots of fun. With this entry I'm "taking back" the fact that I forget to Beltania on this list in prior years. I'm sorry, I must have been out of my head.
HORN & HONEY
Dates: May 19-21
Location: Camp Midian, Springville Indiana
Cost: 70 to 90 dollars for the weekend, day passes
Names: Terry Power, Murphy's Midnight Rounders (this was last year I thin, this year TBA)
This year's Horn & Honey is a good month earlier than last year's edition, which should make for some more pleasant camping. With the word "horn" in the title you can expect a lot of Horned God stuff and I think the honey is a reference to goddesses like Aphrodite, sounds all right by me. And on their website there's this: "Horn & Honey is clothing optional and focuses on material of an adult and at times sexual nature," so yeah not your typical weekend which is always OK in my book. Maybe next year I'll visit this festival and then drive down to Pagan Unity Festival or something.
Summer of Love Song: HYPNOTIZED by Linda Jones. The idea of a Horned God/Love & Sexuality Goddess weekend has me hypnotized! I'm easy that way.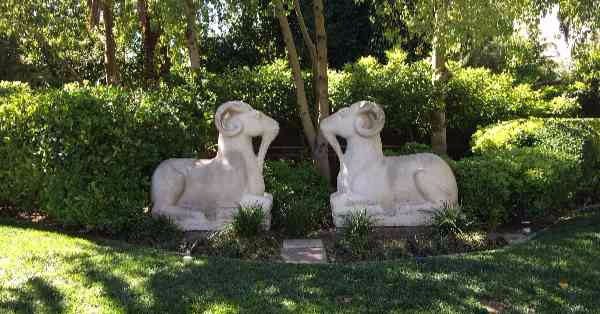 PAGAN UNITY FESTIVAL (PUF)
Location: Montgomery Bell State Park, Burns TN
Dates: May 18-21
Cost: Day passes start at 44 bucks, 115 for a weekend spent in a tent.
Names: Christopher Penczak, Selena Fox, Oberon Zell-Ravenheart, Tuatha Dea
Don't worry, after my flurry of April festivals I'm taking the month of May off from traveling, so you are spared from having to see me at PUF, and why would anyone want to see me there anyways? Seriously, Christopher P. and Selena Fox, plus Oberon just for shits and giggles? That's a pretty impressive line-up, not to mention the lots of other people who will be there too, and the "make your athame" forge thing going on. Make your own athame!?! Wow. At outdoor festivals I sometimes have trouble making dinner, let alone a knife made out of metal. I've never heard anyone say a bad word about PUF and lots of people I know have been there, so yeah, it's gotta be great. Plus it's PUF's 20 year anniversary, plus they have the Museum of Hoodoo there too!
Summer of Love Song: HERE WE GO AGAIN Ray Charles. I'm going with Ray here because this list usually kicks off with PUF and as soon as I got to them this year it was like "Here we go again."
THE GATHERING OF LIFE ON EARTH
Location: Vancouver, BC
Dates: May 19-22
Cost: 260 Canadian Dollars
Names: TBA, but the theme is "Trance and Altered States"
It's a Pagan gathering on the Western coast of Canada, what's not to love? Vancouver is one of the world's great cities, and it's where they shoot The Flash, Arrow, Supergirl, and Legends of Tomorrow. I know that means nothing to most of you, but to me it's a really big deal. I love those shows. I also love seeing festivals in Canada! Bonus for the Gathering: they have an event called the "No Talent Bardic Circle" which sounds like something I would be allowed to participate in!
Summer of Love Song: FOR WHAT IT'S WORTH by Buffalo Springfield. Not a big deal, but for what it's worth, this was one of the last things I added to this year's list. (It was not written in order necessarily.) Don't let that bother you Western Canadian Pagans, I still love you.
RITES OF SPRING
Location: Southwestern corner of Massachusetts
Dates: May 25-30
Cost: 265 for the week, weekend only passes available too. Meal plans end at 125 dollars. Heated cabins available.
Names: Sharon Knight, Windborne, Sarah Stockwell Arthen, Sam Long.
Rites of Spring has a deadline that's right around the corner so if you are interested in attending, you have to get to that soon. I've heard that it's a little chilly at night in Massachusetts, but sometimes that's welcome at festivals. I get tired of going to bed in 94 degree tents when I'm in the Southeast/Midwest at a festival, I'm fragile. And I commented on the age of Rites of Spring last year, but 39 years is something to be really proud of. Also, getting to see Sharon Knight is lots of fun. Weirdly I don't see her at festivals as much as I would expect to. So take advantage of this.
Summer of Love Song: PLEASANT VALLEY SUNDAY by The Monkees. This is actually high praise coming from me because the Monkees should be in the rock and roll hall of fame, and Rites of Spring always looks and sounds so pleasant.
HEARTLAND PAGAN FESTIVAL
Location: Camp Gaea, McLouth Kansas
Dates: May 25-29
Cost: 125 dollars for the week with camping,day passes exist, and meal plans also avaialble.
Names: Lupa Greenwolf, Judith Olson-Linde & Nels Linde, Shauna Aura Knight (last year's guests, not sure about this year)
There are some gremlins who have taken over Heartland's website so it's not as operational as we might like it to be, but you can register here, and isn't that the important thing? ****Since posting this they have a new website up and it's fully operational, like the Death Star in Return of the Jedi, but the website is being used for GOOD purposes, not evil ones. I know a lot of cool Pagans from Kansas and Missouri (Heartland country) and I've always thought it a bit silly in the Pagan blogosphere how we assume everyone in it is from one of the coasts. There are Pagans everywhere, and we are a far more diverse group than most people think. Anyway, Hearltand it's in May.
Summer of Love Song: THERE'S A KIND OF HUSH by Herman's Hermits. Not fair to choose this song in light of recent website problems, but this is more about how we sometimes ignore the Midwest in Pagandom.