The Holiday Season is upon us. The poison known as egg-nog is on grocery store shelves, and everywhere you turn there are twinkling lights and fake evergreen trees. Some of us love the Holidays, some of us hate them, but no matter where you fall on that spectrum it's easy to get caught up in the gift-giving spirit that inhabits this time of year.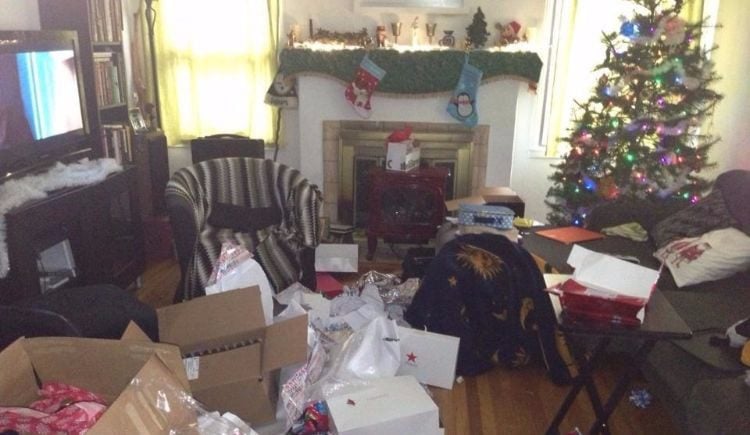 What follows are Pagan things, generally made by Pagans, almost always for Pagans. Most everything on this list has either been road tested by me, or vouched for by a friend. I know that it's easy to order on Amazon or pick something up at your local discount store, but there's something to be said for keeping your dollars in the Pagan Community. No one has to buy shit during the holiday season, but if you choose to play Secret Befana (or Santa, he's at least partially ours too), here are some ideas. Happy Holidays everybody!
And We Do This Every Year! Here are some past lists:

This one is for your inner Krampus
I'll admit, this one is a little Cernunnos crazy, but if you aren't crazy about Cernunnos we can't be friends.
This one is probably my favorite, check it out!
I tried to include pictures of the products included in this article, but there's so much stuff here that I couldn't include photos of everything. Also, this post takes about a dozen hours to put together, so I'd appreciate it if you shared this with your friends and family (and so would the merchants, artisans, and craftspeople written about here!). I had about 100 different groups ask to be included in this year's list, so not everyone interested in being on this list made the final cut. That has nothing to do with the quality of goods, and much more to do with the fact that this 2500 words long and I'm just one guy! Feel free to add other links in the comments. My friend Stan for instance produces these nifty coloring books, but I couldn't figure out where to put them until now.
CAN'T MISS GIFTS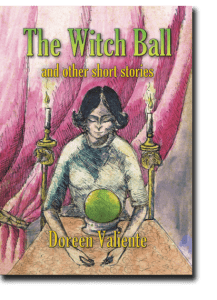 Doreen Valiente, the mother of Modern Witchcraft, wrote fiction as well as half a dozen books about the Craft? Apparently so, and now you can pick up a copy of Doreen's The Witch Ball & Other Short Stories straight from the Doreen Valiente Foundation. Anything by Doreen is worth picking up just for its historical value, but apparently these stories are good too (and that comes from no less than an authority than Ronald Hutton). Don't like fiction, there's plenty worth buying from the Foundation, including my favorite The Charge of the Goddess, a collection of Doreen's greatest hits along with a few mostly unknown gems. They've also got coffee mugs and hoodies!
When I need degree sigils, specialized Craft items, and almost anything else made out of metal I go to Metalstar Design Shop. Seriously, this is where I go. These are great handmade items by an accomplished Witch for Witches. This reminds me, I need to buy my wife a cuff for her arm, and I'd like to get her a custom made circlet, but I'm not sure she's been good enough this year.

As a Witch I'm always in need of candles, and to that end I've got a couple of favorite places to visit. For sabbats and spellwork there's Beacon Hill Botanicals, it helps that I know the owner so I know how they are being made. I'm especially in love with a new set of candles for every sabbat (which can then be given to a coven member because we roll like that).
Not enough candle crazyness for you? There's always Dark Candles, the official candle of Samhain at Raise the Horns. I think my favorites will always be scents like graveyard, but there's a scent for everyone at Dark Candles. If you're in the mood for some "not screwing around with this" magickal candles there's Witchy Potions with candles designed to Clear This Shit Out! and Money Money Money (those are the names of the candles, and there were some I can't print here too!).
FOR THOSE ON YOUR REALLY REALLY NICE LIST
Some people deserve just a little bit more. Perhaps they did you a solid, or perhaps you've got some amends to make, whatever it is, sometimes you just owe someone a big present. If that's the case how about getting someone a drum? And not a shitty drum either, but one made the right way for the right reasons.
Let's start on the West Coast with Gaias Workshop Drums. I've heard and seen these drums in action, worth every penny. Staying on the West Coast, there's The Different Drum, a drum that has fueled an awful lot of the drum circles and rituals I've been a part of over the last eight years. These folks just aren't drum makers, they are magicians in the truest sense fo the word.

As a Witch who wrote an entire book about athames, I'll admit that I'm a little partial to the true Witch's weapon, but athames are cool. And one of my favorite shops forges their own athames, so of course I'm going to direct you over to Artes and Craft. These are super affordable too, great prices on great tools!
Sometimes immediate gratification is just not in the cards, and if you've got someone who's been really good on your list, you could pick them up a custom made sword from Omega Artworks. My athame, boline, and white handled knife are all from Omgea and I love them like they are family.
I don't know Gaia WoolfNightingal, but her art is gorgeous, check out her site, Earth Elemental Art.
PERSONAL FAVORITES
Lilith Dorsey is one of my favorite writers in the world, so it shouldn't be a surprise I'd give her online store a shot out. At Lilith's Destressed Dreams you can get a signed copy of one of her books, some swag, and some magickal supplies. I've got a Voodoo Universe t-shirt, you should too (when they are back in stock).
My ritual space is filled with stuff from Owlkeyme Arts, and that's not hyperbole, that's the just truth. Tempest's art is the amazing, and we know from experience that that the gods are whispering in her ear while she paints. Pan himself said to her, "that's how you paint my grin, nobody else gets it right. Our Tempest originals a whole lot of money? You bet (but they are worth every penny because art is worthing something!), but there's a lot of stuff there that's completely affordable, and this year she's selling calendars and holiday cards. My love of Tempest's work is not just because we wrote a book together (The Witch's Altar will be out about a year from now!), it's because she's amazing.

Handmade body sprays, bath blends, and incense all dedicated to a specific goddess and working with that goddess's individual attributes!?!?! YES, sign me up! We actually own the Aphrodite Love spray and it works. It just sets the mood. These all come from my friends at the store Milk and Honey, and include products made in honor of Brigid, Hekate, Kuan Yin, and Lakshmi! These are perfect stocking stuffers!
The runner up for "most art in Ari and Jason's ritual room" is Melissa Hill who runs Dandelion Lady. Mel has beautiful prints for every every sabbat, and gorgeous art for both Witches and Druids! Her Yule Buck Print is a part of our holiday decorating scheme, and her LGBTQAI Pentacle Rainbow Flag speaks loudly about our feelings on inclusion and identity.
Dana Corby is one of my favorite Witches in the world, and on her website she sells rune sets for Witches, travel shrines, and Witchy switch plates for when you turn your lights on and off. This means every inch of your house can be pretty much be-Witched!
I met Jason Augustus Newcomb in Florida last year and just thought to myself "that's a cool dude." Part of that might be because we share the same name, I don't know. I do know that if you've got a ceremonial magician on your "to buy for" list that his website had some really interesting stuff on it. Really interesting stuff, I want one of his circle creations.
Air & Fire is a Witchy shop in magickal Boulder Creek California, and because I find Boulder Creek so enchanting (it's a tiny little town on top of a mountain essentially), I'm including their whole store in this list (usually not allowed). It helps that they hand-make a whole range of things with essential oils.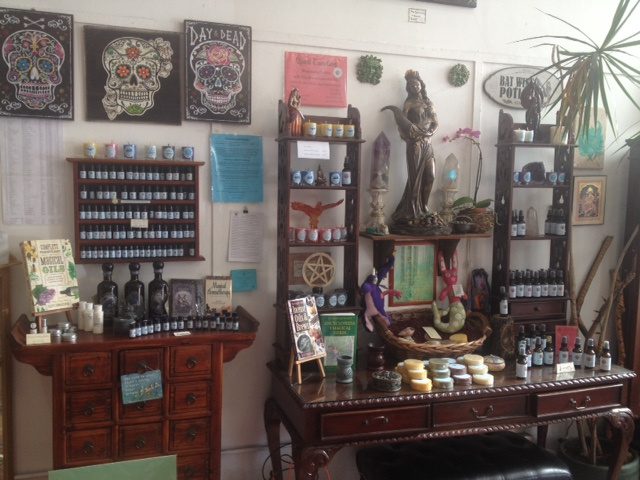 HERBS, TEAS, AND OTHER THINGS
It's Holiday time, which means the nights are long, the days are short, and the temperature is often downright chilly. If you're like me, you are probably drinking tea, but what if you could combine your tea with a little spellwork? That's what they do at Blackthorn Hoodoo Blends. A delicious cup of tea that also doubles as douche-bag protection? (I'm looking at you Fiery Wall of Protection tea!) And when I just need a regular cup of Earl Grey I turn to Kitchen Witch Gourmet, I swear that their tea canisters breed on my kitchen counter.

I love herbally smelling things, especially soaps, and Sensorium Herbals has my beloved soap, but also tinctures, salves, body butters, and lots more. Lotions, Potions, and More lives up to their name, and they have potions for getting rid of big bites and splinters, seriously. Cold winter nights are also good for baths, and Earthy Herbs has several bath salts and herbal bath blends.
The soap at Body Eclectic Skin Care is more than just vegan, it also looks like art. It's usable and it will make your bathroom look all sophisticated. Speaking of being sophisticated, I've always thought massage felt sophisticated, and if you need some good massage oil head on over to Dragon's Eye Essentials.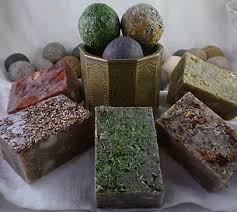 BLING THAT MAKES ME SING
Nobody wants to hear me sing, but just because I don't sound good doesn't mean I can't look good. I'd sure look sharp in a pentacle bracelet from Creations by Anaise. The ladies at CbA have over 100 different bracelets and necklaces for sale. If you can't find something good at their shop, you aren't looking.
Castle Art does henna at Pagan events, but you can't really sell that over the interwebs, but luckily they have some fantastic rings and necklaces, all designed by my friend Amy herself. Ari wears a lot of her stuff (Ari is my wife), so you know it has our seal of approval. Lots and lots of moonstone, which makes it the perfect gift for the Goddess lover in your life.

It's bling, but bling that goes on your head, and keeps your hands warm. How can I knot be in love with a company named Happy Hookers Detroit (HHD Clothing). The "hookers" here is obviously for the hooks used to make their spiffy, high-durable knitwear. Stylish armies (you put those on your arms, but they keep your fingers free!), bowties, and my favorite cloaking hoods (these look especially Witchy to me). And since HHD is in Detroit, you know their stuff is warm! It has to be!!
Crow Haven Road has some of the prettiest bracelets and circlets I've ever seen. I'm fashion-impaired, but they look lie rather Victorian with a huge dose of WITCH! They've also got some gorgeous Witchy necklaces that go far beyond the standard "look it's a pentacle!"
Lenore Crabill at Sapphire Dreams Jewelry collects all of her own rocks and then turns them into exquisite little pieces of art to put around your neck. Lenore makes necklaces for both magickal and everyday purposes. She's also got a few other treasures lurking in her store that can be found with some poking around.
TAROT & OTHER WITCHY IDEAS
There are so many great Tarot decks out there that it's hard to just choose one or two to talk about, but here we go. I have friends who rave about Lupa's fantastic Tarot of Bones, like everything Lupa creates it's unique, interesting, and works! Santa Muerte already gets my daily devotions, and now she gets her own Tarot deck from the good folks at Llewellyn. (I don't own this yet, hint hint people who love me.) For history-nerds like myself, you can't go wrong with the Marseille Tarot, based on a version of the cards originally printed in the late 1700's. You also can't go wrong with the Tarot of the Trees, and there are some super cool special editions that will be for sale soon.
Want the perfect companion to that Tarot deck you are giving as a gift? Check out Tarot: Unlocking the Arcana by Angelo Nasios. If you're like me when you get a new deck you probably want to start using them ASAP, which often means reading for yourself. Luckily there's a cool book about that, Tarot For One by Courtney Weber.
Getting away from divination, how about some jewelry with a magickal purpose? Prayer beads look good on your wrist and you can put them work. Emerald Song Creations also makes them explicitly for Witches and Druids.
I've never included any personal reader stuff on one of these lists before, but if you visit The Voxx Store and buy a reading or anything else there and include the word "Mankey" in any correspondence, you'll get a discount. This is the first time using my name has ever helped anyone!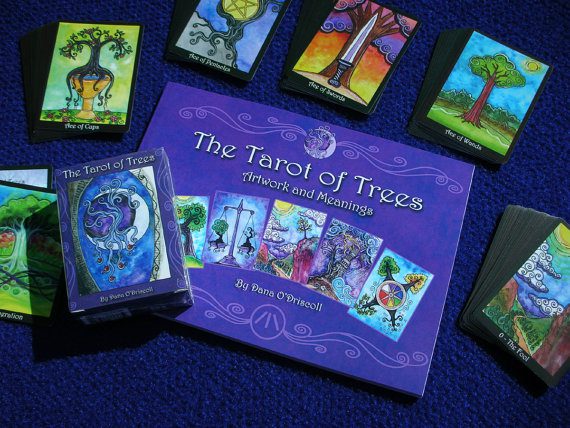 DONATIONS, DAMN STRAIGHT DONATIONS
You don't have to buy fancy presents this time of year, you can make donations for your friends and family too. Given the current political climate, might I suggest a donation to the American Civil Liberties Union or Planned Parenthood, or the The National Center for Transgender Equality,? Medical charities are good too, because it hit close to home with a friend of ours I suggest Leukemia and Lymphoma Society.
Oh, and there are Pagan groups that could use funds too. Most of us read The Wild Hunt every damn day, help them out and help them continue their long tradition of great Pagan journalism. There's also the Appalachian Pagan Ministry that could use a helping hand (so they can pass it on of course!).
Lots of other great charities out there, and they could also use our help.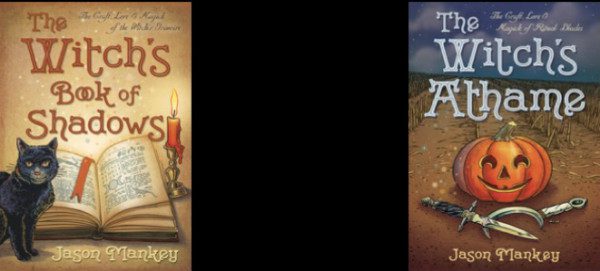 And if you haven't picked up copies of The Witch's Altar and The Witch's Book of Shadows, help ME out and buy one for a friend or enemy!
Have a wonderful Holiday Season!