Welcome to the sixth edition of Summer Pagan Festivals A Guide. I've been running this column annually since 2014, and all because I LOVE PAGAN FESTIVALS. There are few places I feel more Pagan than at a big outdoor festival. The drums, the people, the earth, the crickets, the oppressive humidity and heat (OK, maybe not that last one), there's nothing in the world more Pagan and soul satisfying than a good outdoor Pagan festival. (Sadly, this list is really only for Canada and the United States!)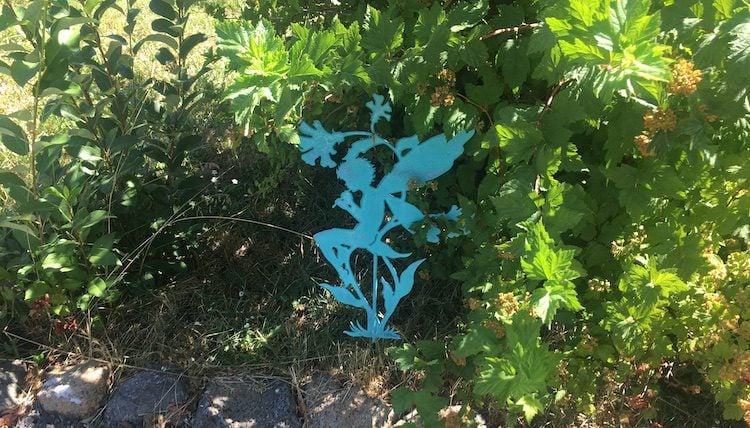 I think I called last year "The Summer of Byron Ballard" because she was a major presenter at so many gatherings, and she's up to her same old tricks again this year, but one dude is going to put in more miles to and from festivals, and that's me. It's a bit self-serving but because I'm going to all sorts of places this year I'm declaring this the Summer of Mankey (it also helps that my last name is also that of a Pokemon, and there's a Pokemon movie out this Summer too).
My guide features: dates, locations, some featured presenters and bands, and a Led Zeppelin song for every festival! Why a Zeppelin song? Because 2019 marks the fiftieth anniversary of Zep's first album! They are also my favorite band ever. Listings of presenters is not meant to imply that those people are in any way more important or better than anyone else, it's simply to give people a feel for the festival. Also, I tend to include my name in gigantic letters and give preference to presenters who write here at Patheos Pagan. (My blog, my weird rules, sorry!)
This list is divided up into May events, June events, July events, and August (and Beyond) events. Because of its length, over 8000 words, it's not all on one page. (I don't want to kill your phone!)
Before we get started, a few ground rules . . .
-I'm one guy, and I'm one guy who is overly prone to making mistakes. I will get a date wrong, or mess up a speaker, and all the rest. When that happens and if you notice it, don't be an asshole about it. Leave a kind message in the comments section and I'll fix it. I don't claim to be infallible.
-I try to limit this list to longer festivals-ones that run at least a weekend, and don't cater to any one specific group. That means there are no Heathen events here, no Reclaiming Witch Camps, and no Gardnerian Gathers. There are a few Druid gatherings listed, but that's because they invite Witches to speak, which makes it more than just a Druid event!! See how that works!?!? I love almost everything, but the list just gets too long if I include absolutely EVERYTHING. Most years there's someone who doesn't read this section who gets all angry when their thing isn't included.
-Oh no I forgot your festival! There's a place for it and that's in the comments section! Yes, people will read the comments. And then usually that's how I know to add something for the following year.
-And sometimes I don't know exactly how to write about a festival or event space. A place like Four Quarters Interfaith Sanctuary, is hosting a whole lot of stuff, but each event has a pretty specific focus, which sort of breaks all of my rules! If you live near Artemas Pennsylvania you should check out their website.
-For more events, visit Linda Kerr's amazing listing of stuff. It's more than festivals too! Also, don't forget to read Witchvox to find out about local events near you (and beyond!).
-The tone of this is all meant to be glib, a bit sarcastic, and most of all fun. You are not supposed to take everything I write here super seriously or as the last word on a given event. There are over 50 events listed here. I've obviously not been to them all so I don't know very much about most of them, but it just seems boring to only list dates and things.
And now on to the festivals!
April & May Festivals
WYLD FIRE BELTANE HUNT
Location: Springfield, Louisiana
Dates: April 25-28
Cost: 60 Bucks
Names: Alex VanBeber, Clifton Eiken, Spooky LeStrange, Ty Siddiqui
I was here in 2017 and had a lovely time. Beltane games, a hot tub, a swimming pool, beautiful Louisiana nights, what's not to love? Seriously, this is a really fun little festival at a really great little spot. When I went back to New Orleans in June of last year people remembered me from being at the Hunt and actually wanted to see me again. That's how nice everyone who goes to this event is.
Led Zeppelin Song: SOUTH BEND SUAREZ from In Through the Outdoor. Did you know that the bar on the cover of ITtO is allegedly based on one in New Orleans, and The Wyld Fire Hunt is also in Louisiana just like New Orleans. But Wyld Fire is a great little suarez too which is why it gets this song.
FLORIDA PAGAN GATHERING
Location: Maddox Ranch, Lakeland Florida
Dates: May 1-5
Cost: 75 bucks, weekend passes available too.
Names: Patti Wigington, Oberon Zell, Hecate's Wheel, Aaron Leitch
I always kind of see Florida Pagan Gathering as the bookends of the Summer Festival Season. They do Beltane and then Samhain, and then most everything shuts down for the holidays. Anyways, I've been to FPG twice and I always have a grand time. The new site, Maddox Ranch, is a bit more rustic, but I loved it all the same last Samhain. There are hot showers there, what more does anyone need?
Also, they have Patti! I love Patti who writes over on ThoughtCo at their Pagan/Wiccan space. She's a fantastic resource and an even better person, even if she doesn't like the rock band KISS. (Everyone should like at least one KISS song.)
Led Zeppelin Song: My favorite Zeppelin track of all time is FOOL IN THE RAIN, and there's usually at least a bit of rain at FPG every year. Not enough to ruin anything, just a quick shower or two. Since it never rains in California after March I get really excited to see rain and then go stand in it.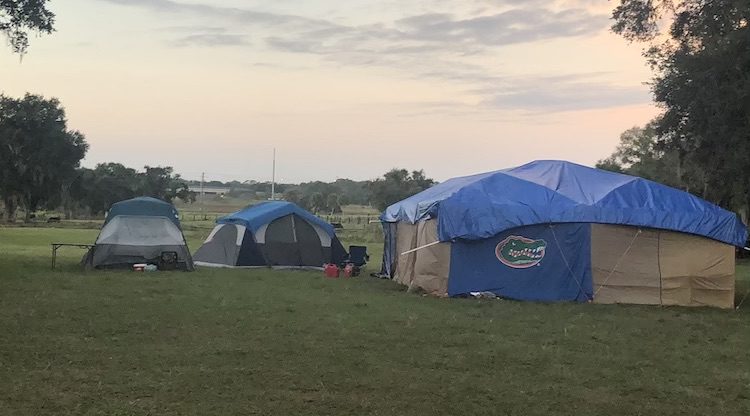 BELTANIA
Location: La Foret Conference and Retreat Center, Colorado Springs, Colorado
Dates: May 16-19
Cost: 190 to 290 bucks depending on camping/cabin options, includes meals.
Names: SJ Tucker
SJ! Great for them! She's really fun and I'm a big fan. This event always looks nice, and it looks relaxed. Some Pagan festivals just make me feel exhausted, this one just looks pleasant and comfortable. Colorado is also really beautiful, and Beltania occurs in the "Black Forest" according to their website which just sounds magickal and cool. Sounds like a fairy tale come to life.
Led Zeppelin Song: GOOD TIMES BAD TIMES, because Beltania is most likely full of good times, but I bet it gets chilly at night (bad times). Really the reason for using this song is that it's the first tune on Zeppelin's debut album, and Colorado was the first state Zeppelin ever played in. Very true.
PAGAN UNITY FESTIVAL (PUF)
Location: Montgomery Bell State Park, Burns TN
Dates: May 16-19
Cost: Day passes start at 44 bucks, 120 for a weekend spent in a tent.
Names: JASON MANKEY(!), Amy Blackthorn, Oberon Zell, Spiral Rhythm
Oh my gods! I'm going to PUF! I've been waiting about ten years to go to PUF because of all the great things I've heard about it over the years. Also, I used to live just an hour away in Gallatin TN. I know most people think of me as a California boy these days but I went to high school and junior high in Tennessee. I'm so excited to be visiting PUF that I can't put it into words. My life in Tennessee feels like it happened to someone else, but it's always nice to go home (and most importantly drink sweet tea).
Also, Amy Blackthorn! I'll have to be sure and stock up on herbal questions and bug her over the weekend.
Led Zeppelin song: MISTY MOUNTAIN HOP. I fell in love with Zeppelin in high school and my first Zep album was the untitled fourth record which includes this song. Also, things will be hopping while I'm at PUF.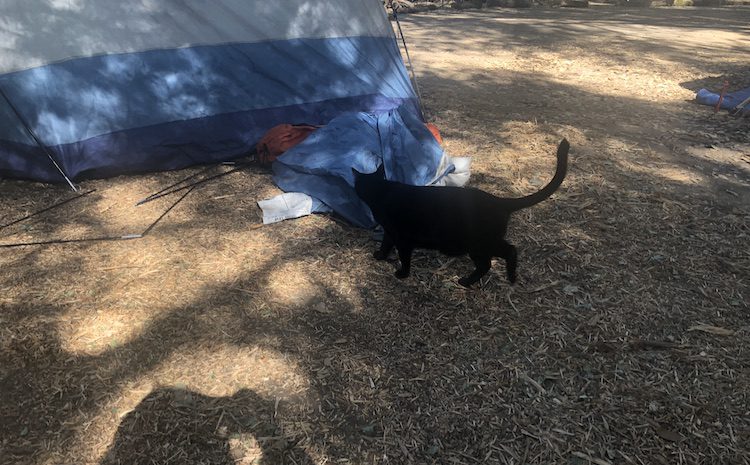 THE GATHERING OF LIFE ON EARTH
Location: Vancouver, BC
Dates: May 17-20
Cost: 290 Canadian Dollars, includes food!
Names: Rewilding is this year's theme
It's weird writing about festivals you really know nothing about, but some of them feel like old friends anyways because I've been writing about them for five years. The Gathering of Life on Earth is one of those festivals, and I always applaud its ambition, and wonder what would happen if all life on earth did show up there? It's Canada, so there is a lot of space, maybe they could pull it off.
Also they have an Aphrodite Temple on site, which is described thus: "Aphrodite's Temple is an adult-only space available for worship and for people wishing to have private intimate time with their partners." I've been to a lot of festivals over the years with such things but I've never hung out in any of those temples. This is most likely because without my lovely wife Ari in attendance I'd probably be doing most of my devotions alone to Pan.
Led Zeppelin Song: It's Canada in May, of course we are going with the IMMIGRANT SONG here. Never one of my favorite Zep songs, and it's a bit of an outlier on Led Zeppelin III which is a mostly acoustic album, I found myself loving it during Thor: Ragnarok. It just worked in that film, and isn't Canada the "land of the ice snow" and also Letterkenny? You aren't watching the show Letterkenny? You should, it's how I know things about Canada.
HORN & HONEY
Location:Camp Midian, Springville, IN
Dates: May 17-19th
Cost: $30- $50- $70 – 1-2-3 Day passes
Names: Laurelei Black, Dancing Ravens, Natalie Black
Usually Horn and Honey is on this list but I forgot it this year in my first draft of this column and then someone was kind of enough to put this in the comments section:
"Want to experience your first festival? Been a while and you miss them? Come join the fun! Dance or grab your drums! This is how community is spun! New friends more than welcome! Come enjoy fire, Gods, and Goddesses! Make old friends, learn new things, share old wisdom, find new family!
Horn & Honey is a place to learn, explore and share being followers of dieties of masculine and feminine power and manifestation. A place for sharing knowledges gained and experiences shared in service and exploration of Gods and Goddesses that have horns and bear fruit. A gathering of Earth worshipers, followers of Shamanic paths and devotees of the powers manifested in the duality of feminine and masculine archetypes.
Horn and Honey is a place to celebrate new life both in the ground and in human and animal wombs. Revel in the apex of the Sun's peak of power, when the world is bathed in light for the longest of the year. Walk through the trees and dance round the fire to celebrate plowed fields and bounty awaiting.
Come join us as we look inward and outward to explore ourselves and the world around us and dance, drum and sing in praise of Gods and Goddesses. We have barter rates and ways to pay for your gate admission by working gate, security, first aid, kitchen, or with setting up and tearing down!"
So in other words, if you want me to publish really great and informative stuff about your festival you are better off writing it yourself!
Led Zeppelin Song: One of Zeppelin's most overlooked tracks is a silly little song called BOOGIE WITH STU, featuring piano player Ian Stewart who most famously played with the Rolling Stones. Since I forgot Horn & Honey on my original draft I offer this mea culpa.
RITES OF SPRING
Location: Southwestern corner of Massachusetts
Dates: May 22-27
Cost: 310 for the week, weekend only passes available too. Meal plans end at 100 dollars. Heated cabins available.
Names: Kindred Crow, Andras Corban Arthen, Bright Hawk
I hear it's still chilly in Massachusetts in May, so calling this Rites of Spring instead of Rites of Summer makes sense here. It's so cold that they advertise "heated cabins" too, which must be needed. This is one of my favorite "never been too festivals" because it looks so nice outside there, and the website is full of pictures of people running around looking all Pagan-like and carrying maypoles.
This festival has also been going on for 41 years now! There are a lot of festivals that are 25, even 35 years old, but something the same age as Zeppelin's In Through the Out Door (1979 for those keeping score at home) is pretty damned impressive.
Led Zeppelin Song: Zeppelin has released a lot of songs that remind me of Spring over the years, but the first was probably TANGERINE, from the band's second album (also 1969!). 'Tangerine tangerine, living reflection of a dream . . . ." this tune was based on an earlier version released by the Yardbirds when Pagey was in that band. (Gods I know a lot about Led Zeppelin.)
HEARTLAND PAGAN FESTIVAL
Location: Camp Gaea, McLouth Kansas
Dates: May 23-26
Cost: 150 dollars for the week with camping, day passes exist, and meal plans also available.
Names: JASON MANKEY, Elizabeth Cutting, Burning Sage, Molly Khan
Oh my gods! I'm also going to Heartland! I've been waiting years to go to Heartland, so I'm pretty excited about this. How are you spending your Memorial Day? I'll be at Camp Gaea doing Pagan stuff and I'm so stoked about it. (Stoked is kind of a dumb word for an old man to use, but there it is anyways!)
I'm doing like five workshops at Heartland, I'm going to be a busy boy! So I'm listed there as an "honored guest" and I just can't help but wonder how many people will be disappointed if I suck while workshopping. It happens sometimes. I never want it too, but when you start seeing "featured" and "honored" by your name you do worry a bit. Also, instead of a picture of me on my page they have a picture of Cernunnos there instead. I wish I was that handsome.
Led Zeppelin Song: Most people overlook Zeppelin's brilliant 1976 album Presence, but they shouldn't. It's full of some of Zep's best heavy rock, but it also contains one of their most exuberantly happy songs ever, HOTS ON FOR NOWHERE. This is probably my favorite Zep track no one else knows exists, and it's just so freaking fun. Anyways, we are going to have fun in Heartland and I'm hot for that festival in 2019.