June Festivals
BABALON RISING: PAN-THELEMIC FESTIVAL
Location: Camp Midian, Springville IN
Dates: June 5-9
Cost: 93 dollars (snort), 111 at the gate
Names: BRANDY WILLIAMS, Louis Martine, Georgia van Raalte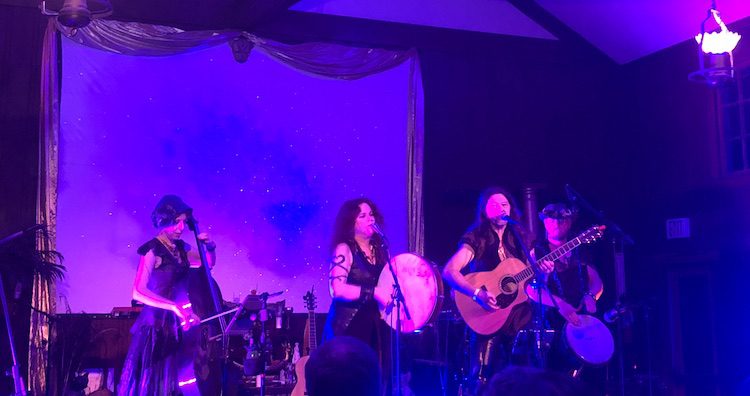 I admitted this last year when I did the list and I'll admit it again, but this one sort of breaks my rules because it's focused on a particular path. But, Brandy Williams always asks me to include it, and I like Brandy, so I do. Also, Louis Martine is in Tempest and I's The Witch's Altar book so I'm cool giving him the shout-out. I'd give a hearty hello to Georgia van Raalte, but I don't know her, however her list of papers is awesome and now I sort of wish I was going to this festival.
Camp Midian (location of this festival) hosts a ton of Pagan themed events throughout the Summer so that's worth checking out especially if you live within four hours of Indiana. Speaking of Indiana, did you know my family owns a farm there? We do, just call me Farmer Jason.
Led Zeppelin Song: Jimmy Page's love of Aleister Crowley is a pretty-well known fact, so there's always an outside chance he might show up at Babalon Rising. As for what Zeppelin song this festival gets I'm going to run with GALLOWS POLE, because the song has to be from Zep III which includes "Do what thou wilt" inscribed into the LP's wax in its original pressing.
ISHTARFEST
Location: Old Bridge Township, New Jersey
Dates: June 7-8
Cost: 35 to 25 dollars
Names: Psychic Fair on Saturday, Workshops on Sunday
Another one that breaks my rules but they asked to be included once and I'm a pretty nice chap, despite what you might have heard about me or what you might think of me while reading this article.
I always wonder if the media (thinking both journalists and media in the sense of movies and television) is capable of ruining a deity's name or reputation. In the case of Ishtar that takes us to the 1987 film of the same name, starring Dustin Hoffman and Warren Beatty which was a huge box-office dud. Many bombs come and go quite quickly, but Ishtar was so bad that people for at least ten years used Ishtar as a synonym for box-office turd. Not surprisingly, our lady has recovered, she now has a festival named after her.
Led Zeppelin Song: I'm going to go with HOUSES OF THE HOLY here (the track, not the album of the same name) because we have the name of a goddess in the title here and I want to show a little bit of respect.
WICCAN FEST
Dates: June 12-16
Location: Mansfield Outdoor Centre, Mansfield Ontario Canada
Cost: 192 with camping, 240 for a spot in a cabin. Meal plans for 75 dollars and day passes available.
Names: Catherine Star, Paul Georgiou & Ariane Terveld, Fiddlehead Soup (Last year's presenters, 2019 TBA)
I just realized this, but Wiccan Fest festival skirts really close to the Stanley Cup Finals (that's a hockey thing), I wonder if that's ever a problem. Anyways, I've always loved this festival even though it's been nine years since I've been. That's what moving to California will do!
I probably went to Wiccan Fest four times total, and according to Map Quest (it was a long time ago) it should have been about a four hour drive. However, every time I went into Canada the people at the border would always search everything in my car and delay me by at least two hours. (I thought Canadians were supposed to be friendly?) I would then get lost at least once on my way because driving in Canada is not like driving in the United States. Always worth the nine hours of travel though.
Led Zeppelin Song: By the time I'd get to the Mansfield Outdoor Centre I always felt a bit TRAMPLED UNDER FOOT due to the time spent in my car. Trampled Under Foot uses car phrases as a metaphor for sex, not that I would ever have sex with my car.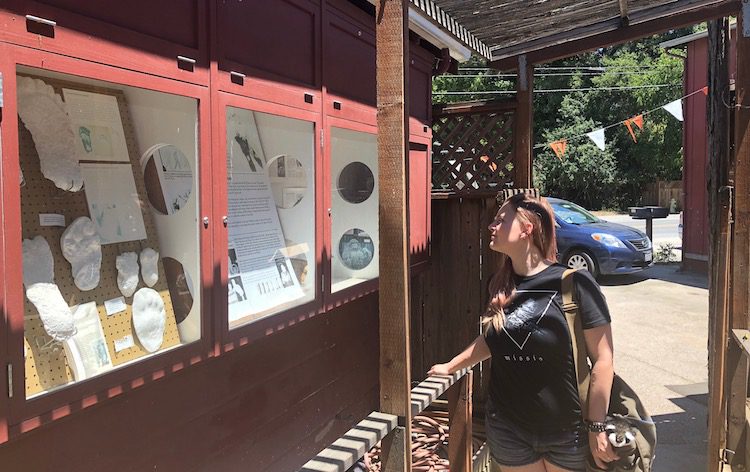 FREE SPIRIT GATHERING
Dates: June 11-16
Location: Ramblewood Retreat Center, Darlington Maryland
Cost: 260 for the whole event, 315 at the door, sliding scale and day passes too.
Names: THORN MOONEY, TOM SWISS, Raven Kaldera
I've always liked the idea of being a free spirit, even if I've never been very good at being one. I like the idea of knowing where I'm going to sleep every night, and I'm really addicted to bathing daily. I actually won't go to festivals if they are lacking in hot showers. To be a true free spirit I always assumed you'd have to be good at sleeping on couches and cleaning up in public bathrooms.
As to some thoughts about the festival . . . . which is in a very beautiful location and features a lot of cool people. Thorn Mooney is one of my favorite people in the world, and her book Traditional Wicca is fabulous. It really is very very good. I've known Tom for years, and he has long hair like me, but it's not nearly as curly as mine.
Led Zeppelin Song: One of my favorite Zeppelin tracks is D'YER MAK'ER, even though most Zeppelin fans hate it. It's meant to be a pun on the expression "did you make her?" but it doesn't quite work. Still, it's really fun, and since I've never been to Free Spirit I have to save my ABSOLUTE favorite Zeppelin tracks for those festivals.
PAGAN SPIRIT GATHERING
Dates: June 16-23
Location: Hannon's Camp America near Oxford Ohio
Cost: 285 to 310 dollars depending on when you register
Names: JASON MANKEY!!!!, ASTREA TAYLOR, BRIANNE RAVEN WOLF, GRACE KILPATRICK, FLORENCE EDWARDS-MILLER, Selena Fox, Kristoffer Hughes, Tamara Von Forslun
Sorry for all the names here, but there are a lot of Patheos Pagan writers going to this event and I had to put them all in here. Once I did that I couldn't leave out Selena, and then there's Kristoffer Hughes who is awesome (I can't forget Kristoffer), and Tamara is coming from Australia. Anyone who would put up with that 14 hour plane flight should probably be included. Right? I think that's fair.
So anyways, I really love PSG these days. I was there in 2017 and had so much fun that I begged them to have me come again and apparently they were in a good mood or something and they said yes. It's also where I met Brianne and Astrea in 2017 so I'm doubly grateful for the whole thing. This year I'm leading their big Saturday night main ritual, which sounds like an honor, but is also absolutely terrifying. Presenting a ritual that's engaging and interactive with several hundred people is really hard to do! It might be the hardest thing to do in all of Paganism. (Seriously.)
Led Zeppelin Song: In the song IN THE LIGHT Robert Plant sings "you are never alone" and I feel that way about PSG and the people who go to it. I've made some really great friends over the last couple of years. Also, it's during the Summer Solstice, which ties into the light thing really well. In the Light has some rather slow mellotron moments, but the chorus just soars, one of Zep's often overlooked gems.
EARTH HOUSE MIDSUMMER GATHERING
Dates: June 16-23
Location: Eagle Cave Campground, Blue River, Wisconsin
Cost: 160 dollars for the week, Three day passes for 100 bucks, day passes too!
Names: TBA, This year's theme is Standing at the Crossroads
This is Earth House's 19th Summer gathering, which means in two years it will be old enough to drink, and if a festival could vote, it could have voted in last year's election. Where does the time go?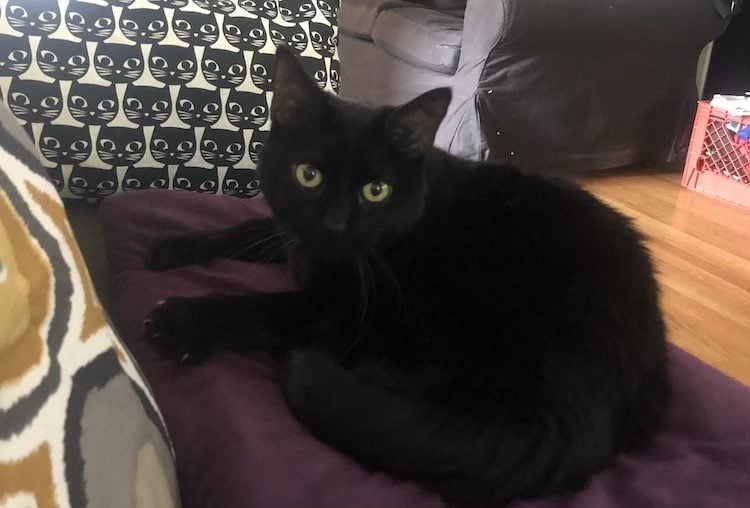 I've always thought this festival looked like lots of fun, and not just because miniature golf is onsite. You can also visit Eagle Cave as a part of the festivities, though that costs extra. There's this awesome passage in Amber K's Real Magick book where she talks about making goddess figurines out of clay in a cave with her coven and it's always felt so magickal to me. This has nothing to do with Earth House, but it's a favorite anecdote of mine.
Led Zeppelin Song: Did you know Robert Plant was just 19 when Zep recorded their first album? So young (yet already a rock god)! My favorite track from that record might be HOW MANY MORE TIMES which was a concert staple in their early days, and I think it's better than the more popular Dazed and Confused. How many more times for this festival? At least 19 more editions!
CHRYSALIS MOON
Dates: June 18-23
Location: Monterey, Indiana, Rising Sun Camp Ground
Cost: 90 dollars, Weekend passes too
Names: Burning Sage, Ginger Ackley, Megan Renee
Most festivals put their presenters front and center on their webpages (if they are bringing in outside presenters), but I'd argue that the musicians are probably more important. More people will always go to the concert than whatever workshop someone is doing (especially if I'm presenting it). Is that because people will go to any concert, or are our musicians simply more popular? I'm going with the latter because I think that's the truth of the matter (hey that rhymed!). Also, concerts are simply social things, and you can conceivably talk to your friends during a concert, and/or make-out with someone if that's your bag.
I bring this up because Chrysalis Moon put all three of their musical acts front and center on their webpage. I thought this was clever and a wise move.
Led Zeppelin Song: ROCK AND ROLL is one of Zeppelin's most popular songs, probably because it's instantly addicting. Bonzo opens up the song with some urgent drumming and then Percy kicks in with "Been a long time since a rock and roll" all while Pagey plays this slashing guitar (and his later guitar solo in the track kills!). It's a completely disposable song, but it's also completely awesome because the various elements in it come together so perfectly. It also contains the line "Seems so long since we walked in the MOONlight" which is why I've included it here. And yes, I know the nicknames of everyone in Zeppelin, I only left out Jonesy in the above.
MICHIGAN PAGAN FESTIVAL
Dates: June 20-23
Location: Belleville, Michigan
Cost: 55 to 85 dollars, day passes too, and family rates. Camping and a local hotel next to the festival grounds are both available.
Names: Phyllis Curott, Utu Witchdoctor, M Macha NightMare, Lady Dame, Priestess Miriam Chamani
So one of my absolutely favorite books in the history of Witchcraft is Phyllis Curott's Book of Shadows. It's really a memoir about her early years in the Craft, but it's so expertly written that it also contains some fabulous insights into Paganism and the process of ritual. I've probably incorporated half a dozen bits of that book into my own practice, that's how great it is.
I'm so glad to see Utu on this list. I've been friends with Utu for over ten years, and while his hair is not better than mine, his book Conjuring Harriet 'Mama Moses' Tubman (out this year in February) is better than mine. It's really beautiful, and full of great history, magick, and ritual. I literally cried reading one part of it, it has that kind of power. Anyways, Utu also is an expert drummer, while I can't keep a steady beat even with a backing track. Oh, and Priestess Miriam will be there too! Michigan friends you will love her.
Led Zeppelin Song: Speaking of powerful drums, there's no better drum sound in recorded music than WHEN THE LEVEE BREAKS. Weird fact, Zeppelin never played this song live, but I think it's one of their best songs ever, and might be their best studio only track.
SUNFEST
Dates: June 21-23
Location: Vernonia, Oregon
Cost: 85 dollars in advance, 100 at the door, day passes available too.
NAMES: MISHA MAGDALENE, COURTNEY WEBER, Megan Langley, Janet Farrar, Gavin Bone
Did you know Misha has a book coming out next year? I'm super excited for it. I sort of doubt anyone will be running around going "Oh my gods! Misha" while Janet Farrar and Gavin Bone are around at Sunfest, but one never knows. I know that if I were at Sunfest and Janet and Gavin were there people would simply be saying to me"get out of my way dude" to run up and see them.
So this is apparently the 31st edition of Sunfest and I've never heard of it before. Thanks Courtney for bringing things to my attention. I've always been a little late to the game, this is no exception.
Led Zeppelin Song: It's kind of a HEARTBREAKER that I'm only hearing about this festival now after so many years. Also I had a big crush on Janet Farrar as a young Witchling. She didn't break my heart or anything, but she could have.