The cover design for my upcoming book The Bible Tells Me So: Why Defending Scripture Has Made Us Unable to Read It
was just finalized, and I hope you REALLY like yellow.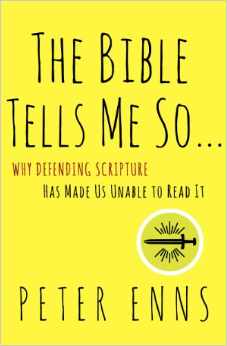 A while back I posted briefly on the book (here), and I will blog a bit more as we get closer to the release date (late August/early September). The basic idea is When we let the Bible be the Bible rather than what we expect it ought to be–or need it to be–we will find a deeper faith in the process.
Something like that.